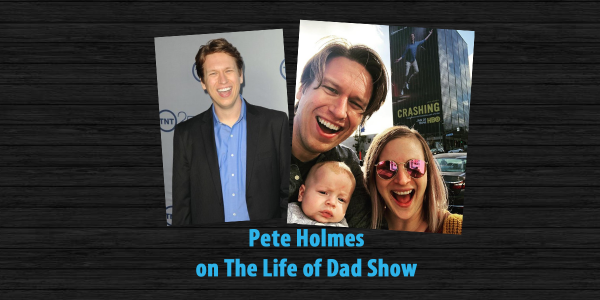 Pete Holmes is this week's guest on The Life of Dad Show.
On The Show
Pete Holmes talks with The Life of Dad Show host, Art Eddy about his new book, Comedy Sex God and his father's favorite part of the book. Pete also talks with Art about the difference in parenting styles between him and his father. Pete shares with Art why he is thankful for his daughter and how thankful he is to his wife.
Pete also answers the Life of Dad Quick Five.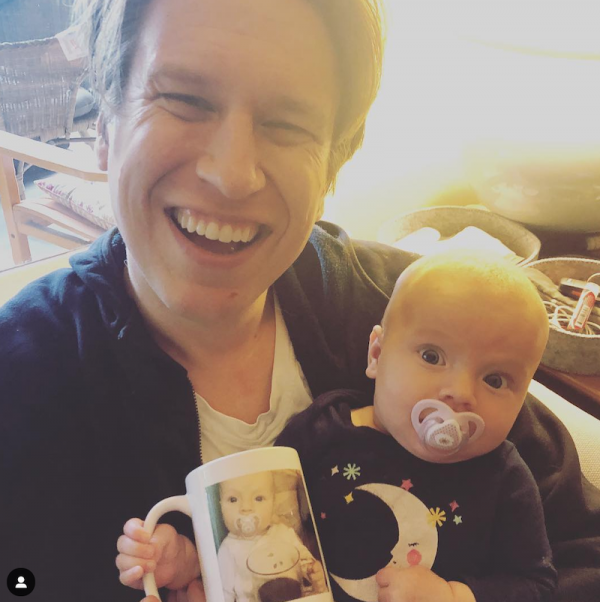 About Pete Holmes
Pete Holmes is a comedian, writer, cartoonist, "Christ-leaning spiritual seeker", and podcast host. His wildly popular podcast, You Made It Weird, is a comedic exploration of the meaning of life with guests ranging from Deepak Chopra and Elizabeth Gilbert to Seth Rogen and Garry Shandling. Pete also created and starred in the semi-autobiographical HBO show Crashing which he executive produced alongside Judd Apatow. An accomplished standup with three hour-long television specials and in-numerous late night appearances, he continues to tour regularly to sold-out crowds. He lives with his wife and daughter in LA.
Follow Pete on Twitter at @peteholmes and go to his website at peteholmes.com
About Comedy Sex God
Growing up, Pete was raised an evangelical Christian, but his religion taught him that being "bad"—smoking, drinking, having doubts or premarital sex—would get him sent to an eternity in hell. So, terrified of the God he loved, Pete devoted his life to being "good," even marrying his first girlfriend at the age of twenty-two only to discover a few years later he was being cheated on. Thanks for nothing, God.
Pete's failed attempt at a picture-perfect life forced him to reexamine his beliefs, but neither atheism, nor Christianity, nor copious bottles of Yellow Tail led him to enlightenment. Pete longed for a model of faith that served him and his newfound uncertainties about the universe, so he embarked on a soul-seeking journey that continues to this day. Through encounters with mind-altering substances, honing his craft in front of thousands of his comedy fans, and spending time with savants like Ram Dass, Pete forged a new life—both spiritually and personally.
Beautifully written and often completely hilarious—imagine Dass's Be Here No w if penned by one of the funniest people alive—Comedy Sex God reveals a man at the top of his game and a seeker in search of the deeper meanings of life, love, and comedy.
About The Life of Dad Show
The Life of Dad Show is the multimedia flagship property of the world's largest network for fathers. With 600,000 downloads of its popular podcast and 300,000+ viewers of the Facebook Live show since 2017, The Life of Dad Show has gathered advice, stories and strategies from an unparalleled list of household names, from Shaq to Jim Gaffigan, to Michael Strahan and Mark Hamill, each offering a glimpse into their personal life as a dad. The show airs Mondays and Wednesdays on Facebook Live, YouTube and Instagram TV. The podcast comes out weekly.
Subscribe to The Life of Dad Show on iTunes and leave a review and you could win a Life of Dad prize pack.