David Derigiotis is this week's guest on The Art Of Conversation Podcast.
On The Show
David Derigiotis talks with The Art Of Conversation Podcast host, Art Eddy about how parents need to check out their kids toys that are connected to the internet and some of the dangers parents should look out for with those products. David shares his experience and research about all tech devices and what we should do when we are bringing these items into our homes.
Then David talks about the joys of fatherhood and answers the Life of Dad Quick Five.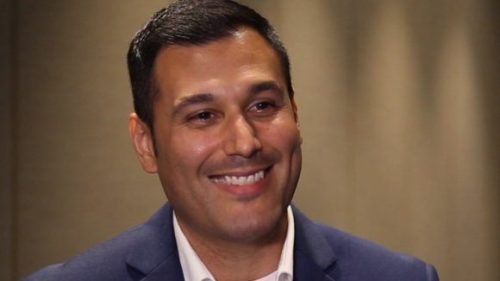 David Derigiotis is Corporate Vice President and National Professional Liability Practice Leader with international wholesale insurance broker and underwriting manager, Burns & Wilcox. David has participated in cyber risk discussions in Washington D.C. with the US Department of the Treasury and actively teaches courses on cyber security threats and data privacy risk management. David is a Certified Information Privacy Professional and has appeared on Fox Business, CNBC, and regularly provides expert commentary concerning data breaches and privacy risks for media outlets such as Fox 2 News Detroit and WWJ Newsradio 950.
David and his wife Sarah are parents of five children, four boys, two of which are identical twins, and one daughter. David has also stepped into the mixed martial arts cage as a competitor facing opponents in three amateur fights and one professional bout.
Follow David on Twitter at @davidderigiotis.
About The Art Of Conversation Podcast
If you are looking for more of these types of podcasts check out the rest of The Art Of Conversation Podcast.
We are pleased to have another podcast here at Life of Dad, and we focus the show on dad bloggers. Each week, host Art Eddy showcases a father in the dad blogging community. The topics range from sports to movies to comics to video games to technology to parenthood to anything that comes up, really. Absolutely nothing is off-limits on The Art Of Conversation Podcast. Enjoy! Find us on iTunes, Google Play, Stitcher Radio and iHeartRadio.