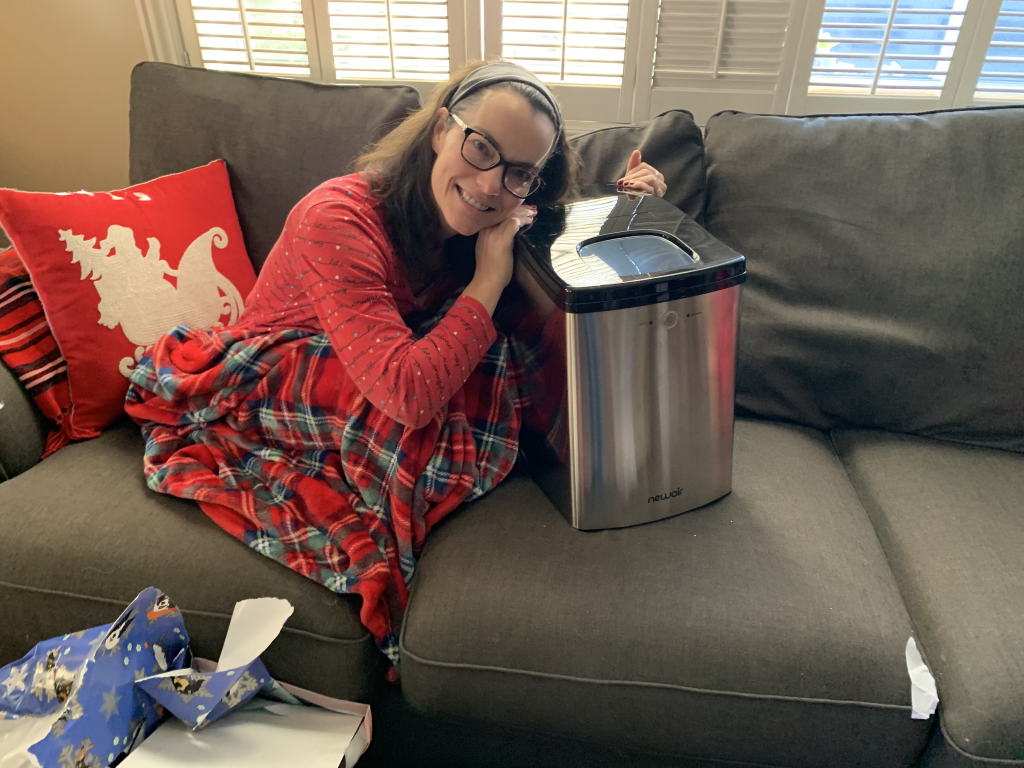 *This blog post is in partnership with NewAir who gave us a complimentary Nugget Ice Maker
For years, my wife has been telling me she likes the "crunchy ice" or the "good ice."
I would ask her what she meant, and she'd say, "you know, the chewable ice you can get at a hospital or at Sonic Drive-Thru."
I hadn't been to either of those places in quite a while, so I wasn't quite picking up what she was putting down.
After some research with one of my favorite brands, NewAir, I saw that they made a Countertop Nugget Ice Maker, and I knew that this had to be mine (well, actually, my wife's).
The joy she had on Christmas morning, I will never forget. She turned into a kid again, and became giddy when she saw it under the Christmas tree.
We plugged that baby in later in the day, and my wife's life will never be quite the same again.
You see, my wife drinks iced tea pretty much all day, and the fact that her drink can be cold instantly is a game changer.
Here's how this beautiful machine works:
You pour in water (no complicated water hookup to the sink)

You press the button

The machine makes crunchy nugget ice

Your marriage gets better
That's right, my wife is so appreciative of her ice maker, that she thanks me almost every day for it.
As far as engineering for the ice maker, my nine year old son has it under control. He adds the new water when it is needed, and makes sure the machine is always full of fresh ice.
Yes, my kids love it too. Thank you NewAir's Countertop Nugget Ice Maker for being such a bright spot in our 2021 so far! You can buy your own for 10% off HERE!