I've heard from so many people who claim that they didn't think they were prepared to be a dad when it happened to them. They were nervous about the change in their lives and didn't know how this new person would affect the way they were as a person. Well I went into it with a whole other perspective. I was prepared. I felt I had a good grasp on what I should expect and with my laid back attitude, I didn't think I'd be personally changing very much. Then I met my baby in a box.
My daughter was born 6 weeks early. Before I ever held her, before I was able to kiss her, before I could smell her baby skin, she was whisked away to the ICU where the wonderful nurses and doctors could help her gain strength. I had just become a father, and so far, I hadn't truly met my little girl. She was housed in a plexiglass box where we could watch her grow.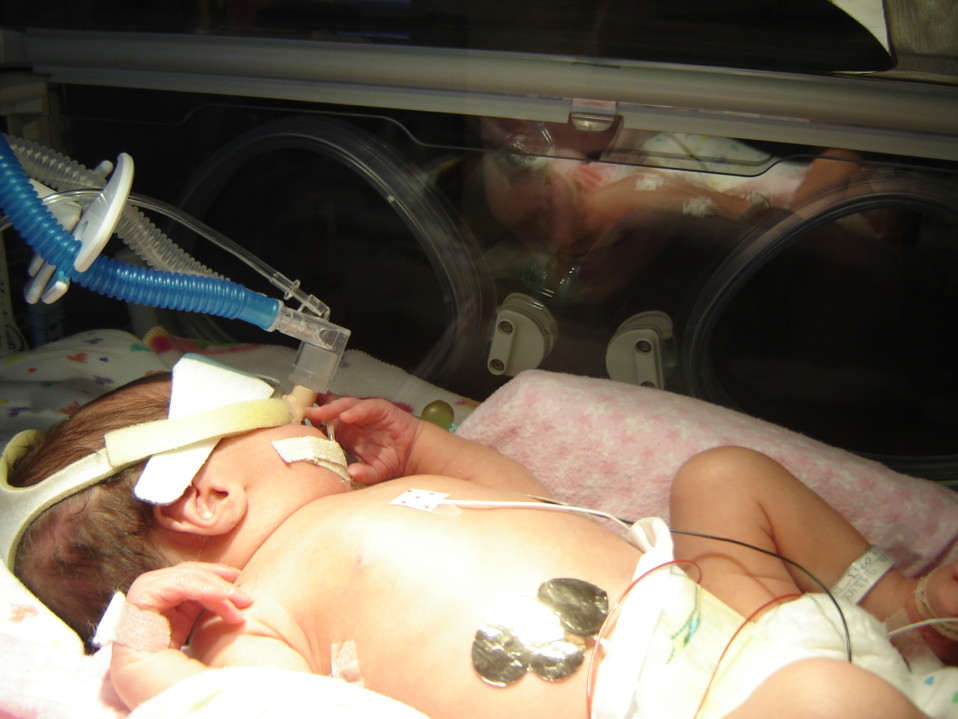 At the time, I wouldn't have admitted that I'd changed. I was still the happy and laid back guy I usually am and I broadcasted that proudly to everyone. But in retrospect, I can see that the moment I became a father, it changed me. Those two weeks of ICU vigil showed me that this tiny girl in a box awakened more care, strength and love than I knew I possessed. With her being in the box, away from the touch and care that I had prepared for, I realized everything I was missing. I couldn't hold her, I couldn't change her diapers, I couldn't wrap her tightly in my arms. All of the things I was prepared for, that I read about and had done countless times in the past with younger siblings when they were babies was unavailable to me. But, while I couldn't do those things, I was still able to radiate the absolute, pure love that I had for her. Through her glass cocoon I like to imagine that her tiny heart was able to feel what I was broadcasting to her. That she felt my love and it helped her develop and grow.  All this, for a person I had barely met.
Every dad becomes a dad in different ways. Every instance is a new adventure and how we individually change depends on many disparate factors. Of course in the grand scheme of things I, like just about every other parent, wasn't prepared for the lifestyle upheaval I went through. Nobody can reasonably live through a shift that colossal and claim that they weren't changed as a person. But for me, during those first few days and weeks, the change was more internal than external. I was fundamentally changed as a person and I didn't even realize it was happening. My little baby in a box who I couldn't touch had touched my very existence and I would never be the same person I was before.
Since we all change in that moment we become dads, I'm glad to be partnering with Pampers to celebrate all of the dads who are discovering their new roles as fathers. For over 50 years, they have offered parents a complete range of products to keep our little guys and gals comfortable. Which, in turn, makes dads more at ease for that big transition into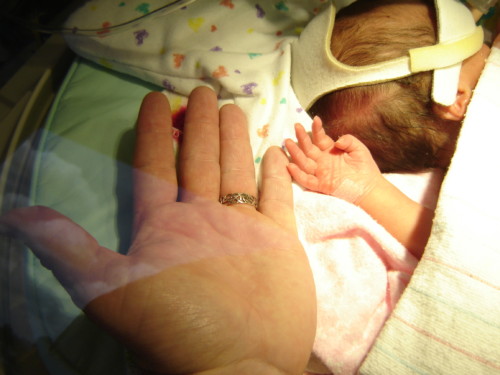 fatherhood.
Pampers is spending this Father's Day honoring all the great dads out there and they want everyone to get involved. Tweet a picture of yourself and the little one who made you a dad (using #ThanksBaby) and let us know why you are thankful for that baby. We know your baby has transformed you for the better, now share it with everyone!
Visit www.pampers.com to learn more about Pampers products, join the Pampers Rewards program, and find ideas and information to help your baby get the most out of love, sleep and play. Visit Pampers YouTube channel to view the brand new #ThanksBaby video honoring dads:
Life of Dad has partnered with Pampers for this promotion.