Actor Christopher Sean is this week's guest on Nerds, Geeks, Dads.
On The Show
Christopher Sean talks with NGD Host, Art Eddy about his role as Kazuda Xiono on the new Star Wars series called Star Wars Resistance. Kaz is an eager, young pilot recruited by the Resistance and tasked with a top-secret mission to spy on the growing threat of the First Order.
Christopher also talks with Art about auditing for the role of Kaz, working with Dave Filoni, and the advice he got about working on this series.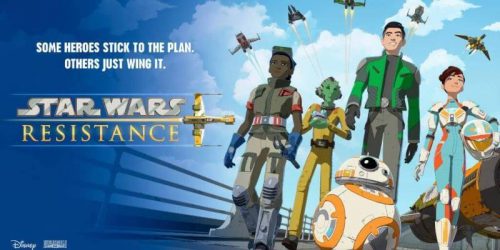 About Star Wars Resistance
Star Wars Resistance is an exciting new animated adventure series about Kazuda Xiono, a young pilot recruited by the Resistance and tasked with a top-secret mission to spy on the growing threat of the First Order. It will premiere this fall on Disney Channel in the U.S. and thereafter, on Disney XD and around the world.
Featuring the high-flying adventure that audiences of all ages have come to expect from Star Wars, Star Wars Resistance — set in the time prior to Star Wars: The Force Awakens — will feature the beloved droid BB-8 alongside ace pilots, colorful new characters and appearances by fan favorites including Poe Dameron and Captain Phasma, voiced by actors Oscar Isaac and Gwendoline Christie, respectively.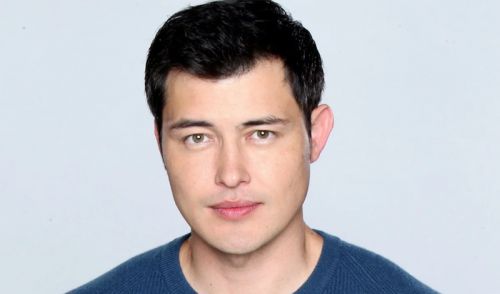 About Christopher Sean
Sean is best known for his role as Paul Narita on Days of our Lives. His additional credits include Hawaii Five-0,The Mindy Project, Hollywood Heights and the web series The Lizzie Bennet Diaries. An accomplished singer and guitar player, Sean is also experienced in multiple forms of martial arts including Brazilian jiu-jitsu and Taekwondo.
Born in Oak Harbor, Washington, Sean spent most of his childhood in the Philippines, Japan, Mississippi and Southern California as his father served in the Navy. Fluent in English, Japanese and Spanish, Sean's father is of Irish, German and Spanish descent and his mother is Japanese. He currently resides in Los Angeles, California.
Follow Christopher on Twitter at @ChristopherSean and watch Star Wars Resistance on The Disney Channel on October 7th at 10 pm.
About The Nerds, Geeks, Dads Show Host:
Art Eddy is one of the co-founders of Life of Dad. He hosts and produces all of the Life of Dad podcasts as well as several Facebook Live Shows. He has been responsible for securing nearly two hundred guests for a variety of Life of Dad platforms, including dozens of A-List fathers throughout the pop culture, sports and business landscape. He is also an editor and featured blogger on Life of Dad and has grown with the brand since its inception. His background is in Radio and Journalism. Art has worked in radio in New York City, New Jersey and New Hampshire.
Follow Art on Twitter at @ArtEddy3