UK mom is mortified when husband sends his family uncropped birth photo that leaves nothing to the imagination.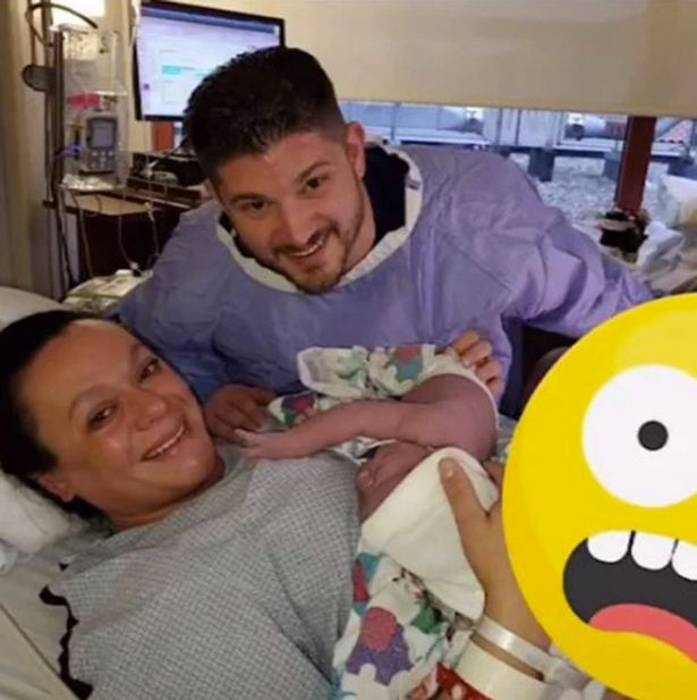 Image credit: TikTok/@wenfreed
We've all seen photos of freshly born babies. The 'still squishy' kind featuring a beaming yet exhausted mom and dad who is obviously proud and relieved.
And if you're a parent, it's more than likely that you have some of your own. You might even count them amongst your all-time favorite family photos and life memories captured in a picture.
Well, one UK dad was so excited to share the birth of his new baby with his family that he forgot to pause to look at the whole photo he was sending to his family. In a post birth excitement high, he picked his phone, jumped into the family group Snapchat and sent a birth announcement pic before cropping it.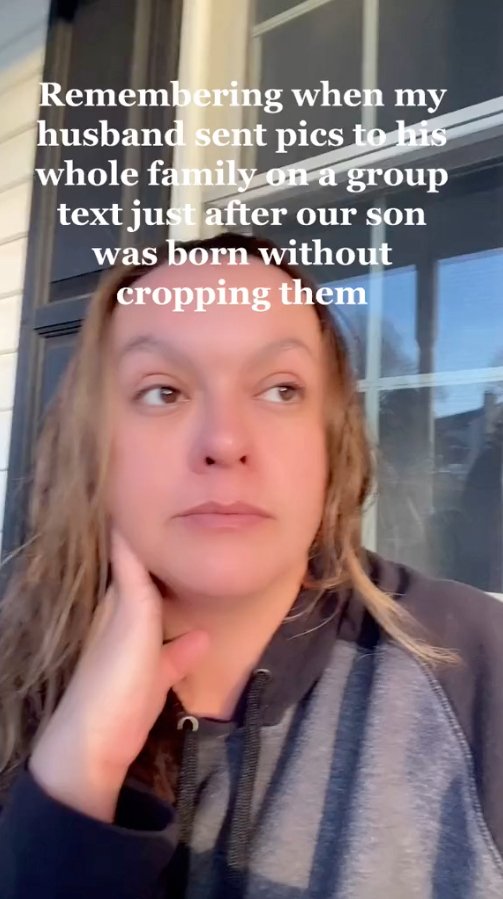 Mom shares she was 'completely uncovered from the waist down, legs still in stirrups'
Oops. EPIC OOPS! His family just saw more than him and his wife posing with their new baby. And mom decided to share her mortifying experience on social media, much to our collective horror and amusement.
The TikTok video – shared by user @wenfreed (Mom of 3, Wife and dog mom) – has been viewed more than 920k times. Unsurprisingly, the story has gained the attention of media outlets and parenting publishers worldwide.
Watch the viral TikTok video and hear the story first-hand:
The video cover contains text overlay that reads: "Remembering when my husband sent pics to his whole family on a group text just after our son was born without cropping them."
Mortified mom goes on to explain how she was 'completely uncovered from the waist down, legs still in stirrups' she shared the offending picture, using only a shocked face emoji to highlight the part of the photo that should have been cropped out by her hubby before sharing it.
One commenter pretty much nailed it: "Well at least you know you're a part of the family now."
We think there might be a valuable lesson in this story for us dads.
Share it with an expecting dad you know so he can get the heads up. 😉