Devon Still is this week's guest on The Life of Dad Show.
On The Show
Devon Still talks with Life of Dad Show host, Art Eddy about his daughter, Leah's courageous battle against cancer and all the emotions Devon and his family experienced while Leah was going through cancer treatment. Still shares what inspired him to write his book, Still In The Game in which Devon opens up about his life, fatherhood and more.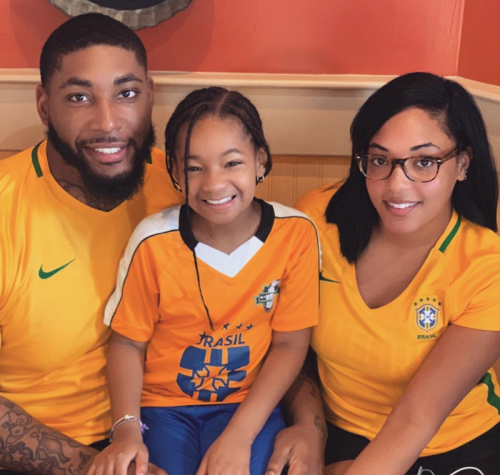 About Devon Still
Devon Still is a professional athlete, life coach, motivational speaker, and childhood cancer advocate. Now known as "The Comeback Coach," Devon launched his company, Still in the Game, to teach people all over the globe his winning playbook on how to come back from life's biggest challenges.
Follow Devon on Twitter at @Dev_Still71 and go to his website at stillinthegamebook.com to purchase his book. 
About Still In The Game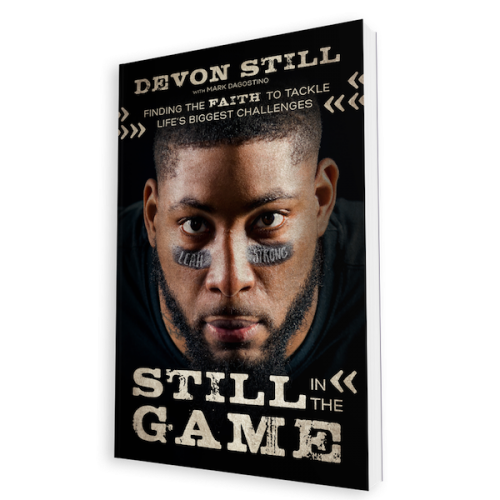 Be proud of your scars. They're signs that you survived whatever tried to break you. For Devon Still, life has been a journey from one scar to the next. From one challenge to the next. His is a story of pushing through pain and overcoming obstacles of all shapes and sizes—of choosing to fight for the sake of his family, his community, and his faith.
Millions of people around the world have been inspired by Devon's tireless devotion in helping his daughter, Leah, learn how to "beat up cancer." But in these pages, Devon takes readers behind the headlines to reveal the deeper story of what prepared him for that fight.
Still in the Game is Devon's declaration that our challenges reveal our purpose, that our scars make us stronger, and that no loss is too great to stop our comeback!
About The Life of Dad Show
The Life of Dad Show is the multimedia flagship property of the world's largest network for fathers. With 600,000 downloads of its popular podcast and 300,000+ viewers of the Facebook Live show since 2017, The Life of Dad Show has gathered advice, stories and strategies from an unparalleled list of household names, from Shaq to Jim Gaffigan, to Michael Strahan and Mark Hamill, each offering a glimpse into their personal life as a dad. The show airs Mondays and Wednesdays on Facebook Live, YouTube and Instagram TV. The podcast comes out weekly.
Subscribe to The Life of Dad Show on iTunes and leave a review and you could win a Life of Dad prize pack.