Coming Tuesday, February 5th! M*A*S*H will be back for a one-time, exclusive episode with all your familiar friends — join Alan Alda, Loretta Swit, Jamie Farr, Mike Farrell, and Gary Burghoff for an intimate and candid conversation about their personal experiences of being part of one of the most beloved TV shows of all time; and the lessons they learned about how to connect, communicate, and to relate with one another in the process. Subscribe or listen for free at Apple Podcasts, Stitcher, Google Play, or wherever you like to listen to podcasts. More details at AlanAlda.com
I had the great pleasure of talking with Alan about the iconic show, M*A*S*H, his role as Hawkeye Pierce and the process of getting his former cast together to record the show for his Clear and Vivid podcast. This is just part of the interview I had with Alan. Make sure you download The Life of Dad Show to get our weekly podcast.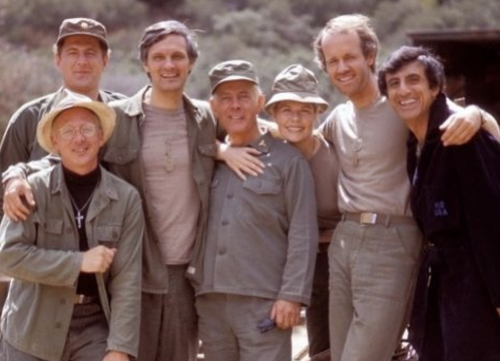 About Alan Alda
Alan Alda, 7-time Emmy Award–winner, and Academy Award nominee, has acted in, written or directed many films and television programs, including M*A*S*H and the West Wing. He became interested in communication when a life-long interest in science led to his hosting Scientific American Frontiers for 11 years on PBS. On that show he helped hundreds of scientists around the world make their research clear to the public. He helped found the Alan Alda Center for Communicating Science at Stony Brook University, which has trained thousands of scientists around the country and overseas to be better communicators. The Alda Center uses innovative improvisational theater games to help people communicate more directly and personally and to function better as teams.
His many awards in science communication include: The American Chemical Society Award for Public Service and the Public Welfare Medal from the National Academy of Sciences. In 2015 he was elected a fellow of the American Physical Society.