This week I am sharing with you a triple threat of geekdom! We are talking collectibles, video games and Transformer themed sneakers. Which one are you most excited for? Let us know during the Geek Show I do with my Life of Dad co-host Patrick Quinn.
The Joker Gets Busted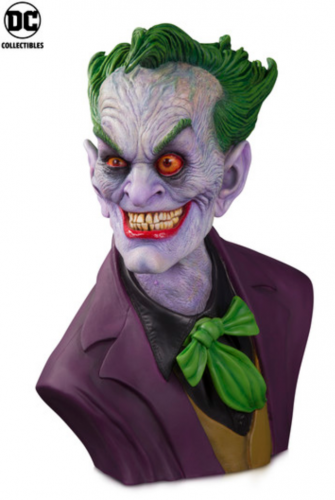 Rick Baker brings his version of The Joker to life as a life-size limited edition bust from DC Collectibles. The bust is designed, sculpted and painted by Rick Baker. In regards to this project Baker said, "When DC Collectibles approached me about this project, I jumped at the chance to do something with The Joker. The Joker is one of the most notorious Super-Villains of all time, and I had a blast depicting his twisted and demented personality through this bust. The DC Collectibles team was great to work with and gave me complete creative freedom to bring my version of the character to life."
Check out this time lapse video of Rick creating this unique take on The Joker.
Here We Go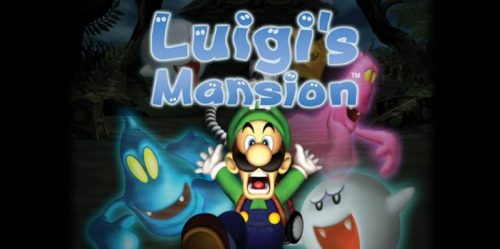 The original Luigi's Mansion, which was a launch game for the Nintendo GameCube system in 2001, is coming to the Nintendo 3DS family of systems. This remake has an updated look and new features, like a map that displays on the bottom screen.
Time to suck those suckers up because Luigi is back in the first portable version of this spooky classic. After winning a mansion in a contest he didn't enter, he must beat its many bosses and puzzles. Follow a map on the touchscreen, shine a flashlight, blow fire, shoot water, stun ghosts, and trap them…before Mario is trapped forever!
All this ghost-catching tomfoolery pays off! As you suck 'em up with your Poltergust 3000, you could also rake in millions in hidden, in-game riches for our hard-luck hero. Make sure to search every area using the Game Boy Horror's map on your touchscreen and activate its Boo Radar to track down every Boo in the mansion or spot ghosts' weak points. After beating and capturing boss ghosts, you can select their portraits from the gallery to best your own score in tense rematches—a new feature in the Nintendo 3DS version!
Please note: Nintendo game me a copy of Luigi's Mansion, but my thoughts are my own.
Puma Transforms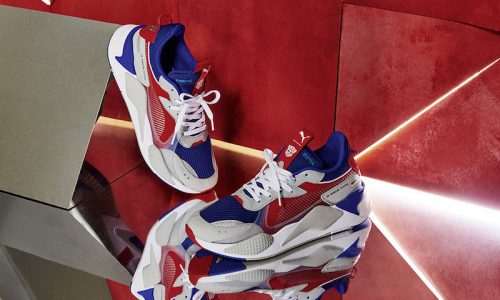 PUMA and Hasbro Inc. officially unveil the exclusive Transformers-themed collection. Since first capturing our sci-fi imagination in 1984, Transformers have transcended generations, becoming a global pop-culture phenomenon. The PUMA x TRANSFORMERS capsule range celebrates the two iconic Autobots, Bumblebee and Optimus Prime, their super powers and remarkable built, reimagined into PUMA's latest RS-X silhouette.
This season, PUMA launches the RS-X sneaker, a reboot of the RS-0 which was built on the classic 80's Running System (RS) line. Pushing boundaries in futuristic design with retro vibes, PUMA extends their RS range by partnering with exciting brands that take reinvention to the extreme, from the toy, television, telecommunication and motoring worlds. With its bulky design, bold color palette and material mixes, RS-X TRANSFORMERS pushes reinvention further and explores collectibles in and beyond the sneaker culture.
Equipped with PUMA's patented RS technology on the midsole, the upper is decked with mesh, textile and nubuck overlays. The RS-X Transformers Bumblebee in Quiet Shade – Cyber Yellow and the RS-X Transformers Optimus Prime in Dazzling Blue – High Risk Red are nods to the signature colors of the two protagonists. The RS PUMA branding appears on the molded sockliner while the shoe tongue features the collab logo. The Transformers Autobot symbol fitted on the heel piece accentuate the style.
The PUMA x TRANSFORMERS collection for Men and Kid's drops exclusively at Foot Locker stores and PUMA.com in Europe on November 22nd and mid-December in the U.S.