This week on the Geek Corner I cover a lot ground. From webslingers to the insides and outsides of all DC Comics characters to a Mario Party to celebrating 25 years of Mighty Morphing Power Rangers. Lot of great stuff to look at that you will enjoy as much as I did.

Spider-Man's Thwip Gets Its Own Day In The Crate
If you haven't ever checked out what Loot Crate has to offer you need to check them out. The latest Marvel Gear and Good crate put the spotlight on on Spider-Man with the Thwip crate. In this crate I got a ridiculously awesome Scarlet Spider Sleeveless Hoodie, Secret Wars Spider-Man Phone Stand, The Many Costumes of Spider-Man Poster, Spider-Man Web Pack Cinch Bag and a Spider-Man THWIP! Pin
There are different themed crates as well. There is a Loot Anime, Loot Gaming, Loot Pets, Firefly, and LVLUp. They even have limited edition Star Wars and Call of Duty crates. You can pick out the best one that fits your style and your budget. Go to www.lootcrate.com for more info on each one and to start your subscription today!

What Makes A Superhero Super
Explore the powers of DC Comics' greatest characters like never before through stunning anatomical cutaways and in-depth commentary from the Dark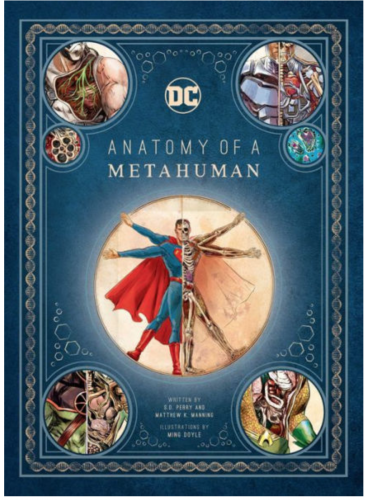 Knight.

Concerned about the threat that so-called "metahumans" may pose to the world, Batman has begun compiling a detailed dossier on their incredible physiology and abilities. From villains like Killer Croc, Bane, and Brainiac, to Batman's own comrades, including Superman and Cyborg, the file brings together the Dark Knight's fascinating personal theories on the unique anatomical composition of these formidable individuals.

This stunning and unique book delves into the incredible abilities of DC Comics characters like never before. Using beautifully illustrated anatomical cross sections depicting twelve different DC characters, the book, told from Batman's unique perspective, will explore how these "metahumans" physical makeup differs significantly from that of the average person. From detailed theories on how Superman's eyes shoot heat rays to an in-depth exploration of how Aquaman is able to breathe under water, the book delves into the deepest secrets of these classic characters. Also featuring chapters on the anatomy and abilities of Doomsday, Aquaman, Swamp Thing, Darkseid, Martian Manhunter, and more, this one-of-a-kind book will change the way you look at metahumans forever.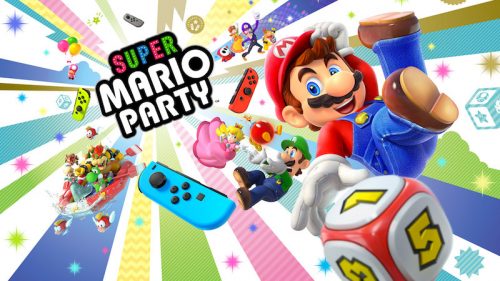 Party With Mario
The Mario Party series for the Nintendo Switch system has super charged fun for everyone! The original board game style has been kicked up a notch with deeper strategic elements, like specific Dice Blocks for each character. The game also introduces all-new ways to play, including Joy-Con controller enabled minigames, and new modes to enjoy with family and friends. Board game play goes back to the four-player basics as you take turns and race across the board searching for Stars. You can also pair up two Nintendo Switch systems and delight in this dynamic play style, such as in the new Toad's Rec Room mode. With new modes and new minigames coupled with original board game play, the party starts anywhere, anytime, and with all kinds of players.
My kids and I really enjoy this game. Mario is a fan favorite in our house. My oldest loved the minigames and the different modes each ones to offer. My youngest really enjoyed the party system mode. For me this game took me back to certain board games that I used to play as a kid, but now it is in video game form. Sound Stage had all of laughing. We were giggling every time we saw each character cutting a rug.
If your family loves playing party games you must add Mario Party to your video game collection. Whether it is family game night or if you are playing solo you will enjoy all aspects of this game.
Features a variety of modes, including:
Mario Party: Enjoy the original Mario Party board game experience with new element like character dice blocks, a party system, and new boards to explore

Toad's Rec Room: A dynamic new play style that pairs up two Nintendo Switch systems for Table top mode

Go head-to-head in 80 new minigames with many ways to play: Fast and fun skill-based mini-games that use the Joy-Con controllers in all sorts of different ways

25 Years Of Power
After the hit series Mighty Morphin Power Rangers launched in 1993, Haim Saban's Power Rangers quickly became the most-watched children's television program in the United States. Today, more than two decades later, Power Rangers is one of the longest-running children's action series in TV history and has become a global pop culture phenomenon.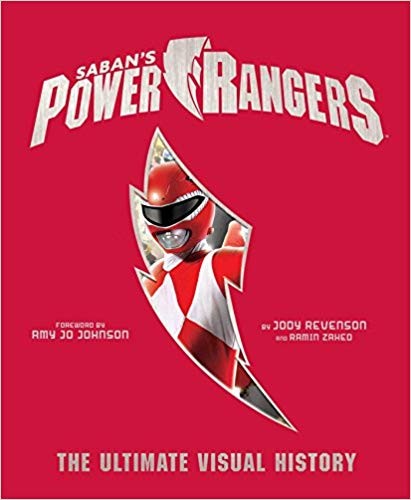 Under license from Hasbro, Inc., Insight Editions is pleased to announce Power Rangers: The Ultimate Visual History that will come out November 6th, offering fans a fascinating behind-the-scenes tour of the Power Rangers franchise, from the conception of the television show to the present-day seasons, feature films, toys, video games, comic books, and more. This comprehensive collection features interviews with top creators, as well as some of the key writers and producers responsible for the iconic look and panache of the legendary superhero franchise. Special inserts, charts, art replications, and badges add extra interest and collectibility to this fantastic tribute to the legacy of the Power Rangers. A bonus chapter will also focus on the making of the new Power Rangers movie, released by Lionsgate in March 2017.
Celebrate the 25th anniversary of the American debut of Power Rangers with this exclusive collection of artwork, behind-the-scenes photos, interviews, and more.