The bachelor (or Stag) party has been a long-standing tradition for men who are on the verge of transitioning from one life…to the next. It's a final celebration of individual existence, before a man connects his life to a partner he loves. It's most typically a men-only affair, and a final send-off by friends to marital bliss. But…is this truly the right time to recognize a drastic lifestyle shift?
For the most part, the change from single to married isn't all that monumental. You add a few brunches and take away some Friday night outings, but otherwise you're still free to live at your own whims.
The real change comes when a person goes from being just a man, to becoming a father. THIS is the moment we need to celebrate. THIS is the time when the very fabric of your social life, financial independence and selfish domestic responsibilities goes through an existential upheaval. THIS is when your friends need to throw you that one last bash.
Your Dadchelor Party.
Life of Dad has partnered with MGM Resorts in Las Vegas to transform the Dadchelor Party from the fringe, BBQ movement it has been, to the celebration of impending parenthood that people deserve. And it just so happened that we knew one guy who deserved nothing but the best.
Our friend D.J. was about to become a first-time father and we knew that we'd be seeing less and less of him in the years to come. So we brought him to the Entertainment Capital of the World for one last weekend of unpredictable hijinks, centered on training him on how to embrace fatherhood.
As most good friends would do, we kicked in his door at sunrise, kidnapped our buddy, tossed him into the back of car and headed off towards the desert.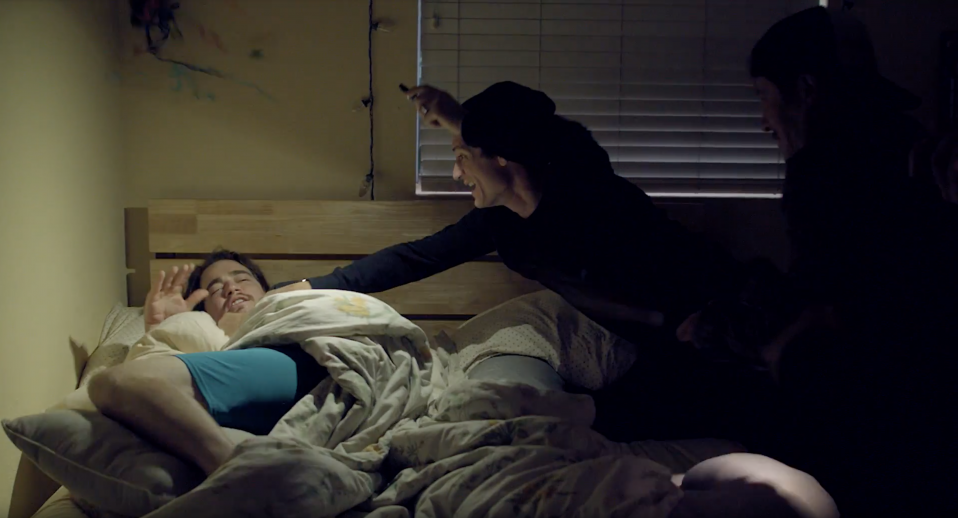 Las Vegas welcomed us to an amazing Suite at the Mandalay Bay. It was the perfect location for him to find some of the final peaceful (haha) slumber that he'll experience for the next 18 years. We wanted to take the Dadchelor Party and use it to teach him everything he'll need to know about becoming a parent and this incredible suite would serve as Ground Zero.
We started out by reminding him about how important it is to take care of people. Kids need a ton of attention and care. Sometimes that care begins with taking care of yourself. To do that, we went to the phenomenal Espa at Vdara for a day of pampering. Aside from D.J. experiencing a touch of friend-induced paranoia, the bulk of us left feeling fresh and rejuvenated.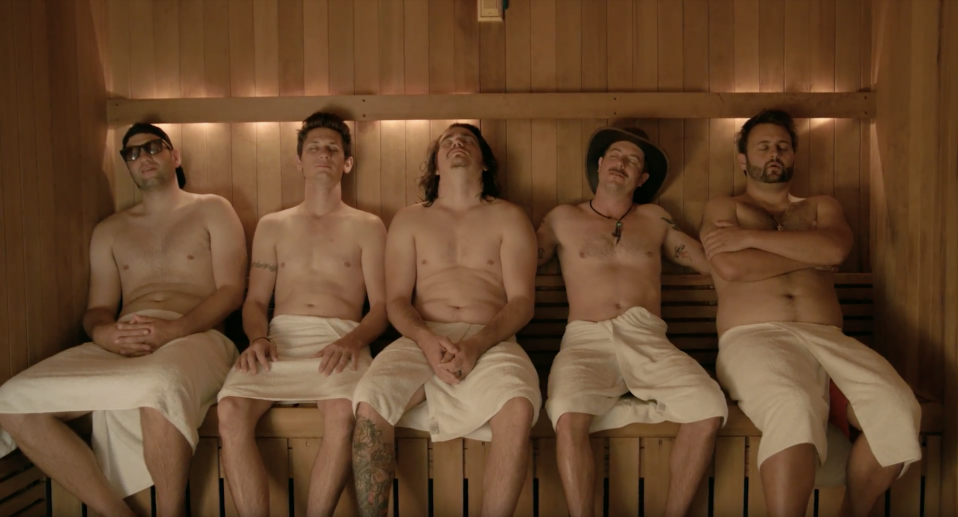 But we didn't have time to rest. First stop was dinner. That night, we taught him that being a dad comes with its fair share of battles – especially revolving around food. What better place to learn that lesson than at Tournament of Kings at Excalibur!?!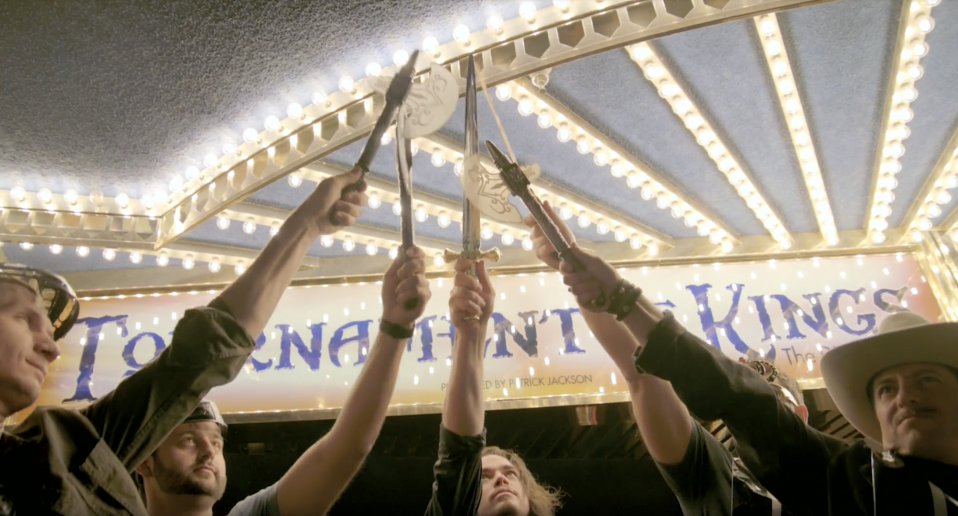 When it came time to blow off a bit of steam and have our dear friend accept his new reality, we brought him to Level Up at the MGM Grand for some Virtual Reality gaming.
Shortly after that it was time for a breather, poolside. Our adventure had carved out time inside an excellent cabana at The Oasis Pool at The Mirage. Drinks and appetizers were delivered right to us as we soaked up some sun and mentally prepared for the evening ahead.
Our final night out was one of partying and taking in all that Las Vegas has to offer. For that, there was no better place than at Skyfall Lounge at Mandalay Bay. We were able to toast to DJ's good fortune and let him unwind one final time before setting him free to run loose in the meadows of fatherhood, skipping and dancing towards the dad he was always meant to be.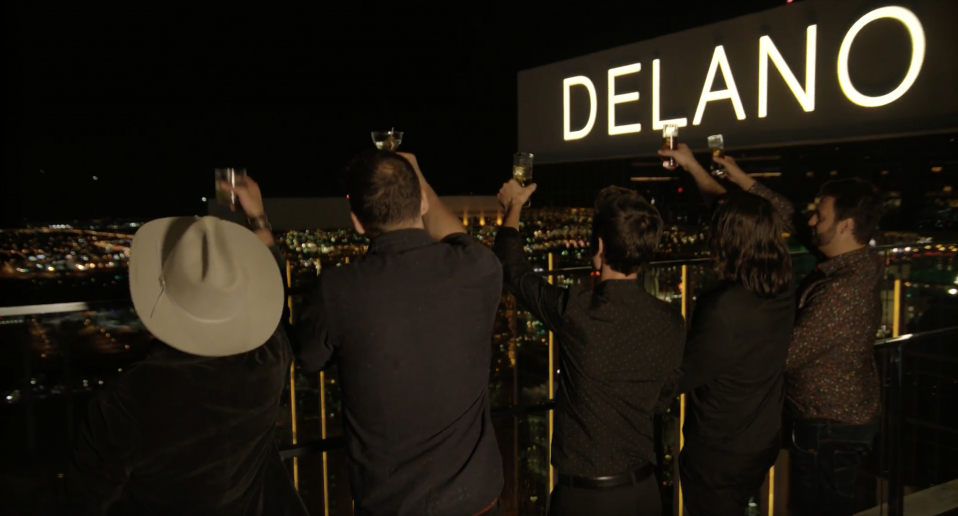 The Dadchelor Party is THE transitional event, the Rite of Passage that we need to experience as future fathers. MGM properties is exactly the place to do it. Though we only had a taste of all the things Las Vegas has to offer, with MGM Resorts properties and restaurants on and off the strip, there's no better place than MGM to bring your next soon-to-be dad.
EDITOR'S NOTE: This was a sponsored post on behalf of MGM Resorts, however the good times were all ours. To learn more about MGM and their incredible properties, restaurants and events, check them out HERE, on Facebook, Twitter and Instagram.