James Blake is this week's guest on The Life of Dad Show.
On The Show
James Blake talks with Life of Dad Show hosts, Art Eddy and Jon Finkel about what sparked his passion for tennis, how to introduce your kids into tennis and what he hopes people will take away from his time on and off the court.
James then talks to the guys about what it means for him to be a father, the core values he looks to instill into his daughters and more. James also shares a great story that involves Michael Jordan, Roger Federer and sneakers.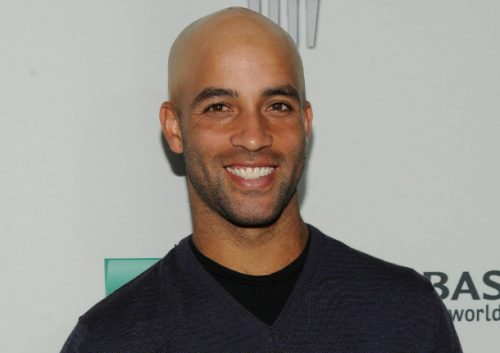 About James Blake
James Riley Blake is an American professional tennis player. Blake is known for his speed and powerful, flat forehand. As of July 2012, Blake is ranked World No. 110 among active male players with 24 career finals appearances (10–14 record), whilst his career-high singles ranking is World No. 4. His career highlights include reaching the final of the 2006 Tennis Masters Cup, the semifinals of the Beijing Olympics and the quarterfinals of the Australian Open (2008) and US Open (2005, 2006).
His two titles for the United States at the Hopman Cup are an event record. Blake was a key performer for the United States 2007 Davis Cup championship team, going 2–0 in the championship tie vs. Russia at second singles. In 2005, Blake was presented with the Comeback Player of the Year award for his remarkable return to the tour. Later, in 2008, Blake was awarded another honor by the ATP where he was named the Arthur Ashe Humanitarian of the Year. On July 3, 2007, Blake's autobiography Breaking Back: How I Lost Everything and Won Back My Life, which discussed his comeback after his unlucky 2004 season, was released and debuted at No. 22 on the New York Times Best Seller list. He co-wrote this book with Andrew Friedman.
Follow James on Twitter at @JRBlake and go to his website to learn more about James at jamesblaketennis.com
About The Life of Dad Show
The Life of Dad Show is the multimedia flagship property of the world's largest network for fathers. With 600,000 downloads of its popular podcast and 300,000+ viewers of the Facebook Live show since 2017, The Life of Dad Show has gathered advice, stories and strategies from an unparalleled list of household names, from Shaq to Jim Gaffigan, to Michael Strahan and Mark Hamill, each offering a glimpse into their personal life as a dad. The show airs Mondays and Wednesdays on Facebook Live, YouTube and Instagram TV. The podcast comes out weekly.
Subscribe to The Life of Dad Show on iTunes and leave a review and you could win a Life of Dad prize pack.