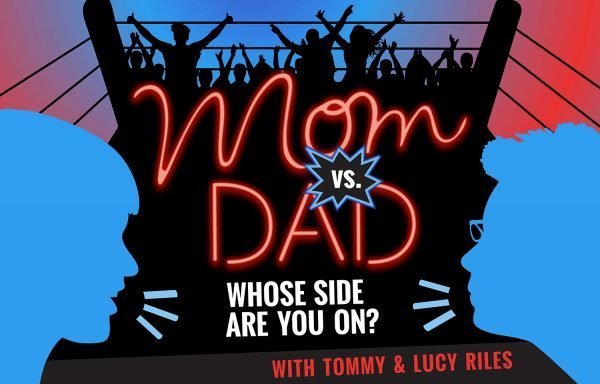 Episode 5: Wearing Heels on Vacation, Who Should Cook Dinner Tonight?
Lucy loves wearing heels on vacation so she can look good. Tommy wonders if maybe at times she should consider wearing something more comfortable because she always complains about her feet hurting.
Then John and his wive Stevie discuss their argument over who should cook dinner. They share how they have learned to handle the stressful hours between 4 and 8PM with their kids' homework, dinner, bedtime, and more.
Whose side are you on? Remember, the audience determines the winner of each battle. Visit the @momvsdadshow Instagram page to let your vote be heard!