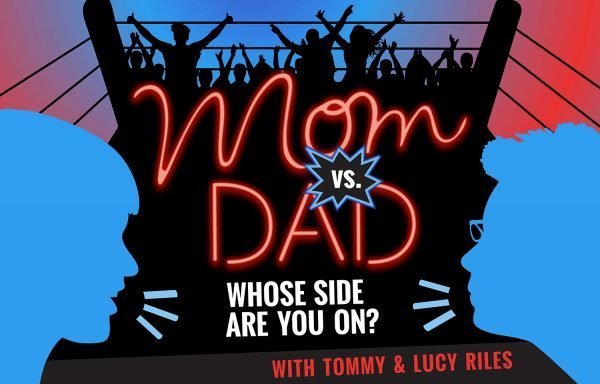 Episode 7: Is it Okay to Bring a Toaster Oven on a Family Vacation?
Tommy snuck a toaster oven into a fancy five-star resort so he didn't have to buy his kids meals at the overpriced restaurants. The results were chicken nuggets and toast for the kids, and one embarassed wife.
Next, Bradley and Erin join us trying to settle an argument on whether they should get a toaster or a toaster oven.
Whose side are you on? Remember, the audience determines the winner of each battle. Visit the @momvsdadshow Instagram page to let your vote be heard!