This Father's Day is a special one for me as I get to celebrate my tenth year of being a dad. If we look at traditional gifting etiquette for a 10-year anniversary, I should receive something that is made out of aluminum or tin. Or now in modern times the standard gift guide says I should receive diamonds. To tell you the truth, I'm not sure that I really need anything.
If you ask my wife, she'll say that I'm a tough person to nail down when it comes to what to get me as a present. Not sure that I agree with her. In the past for birthdays, holidays and anniversaries she's got me 49ers tickets, Red Sox tickets, sneakers and anything that has to do with Star Wars. She gets me. She understands me.
Still, the two gifts that she's given me that rank above all else by a substantial margin are my two beautiful daughters. She and I both know that there's no topping those two.
The cliche out there is that a baby changes everything. Well, in every cliche there is some truth.
As I look back to when my first child was born I think of how different a man I was before entering fatherhood. When I found out that my wife and I were going be parents my initial thoughts were joy and happiness.
As the due date got closer and closer I started to become nervous.
Would I be a good father?
How would I know what to do?
More and more questions started popping up in my mind to the point where I started to doubt myself as a new chapter in my life was going to begin. I asked my dad to share some advice on parenthood as well as my father-in-law.
Even with some sound advice I still had some fears about how I would stack up with other dads that I know.
Then it happened.
The baby was finally going to be here. Early on a Monday morning, my wife nudged me to say that it was time to go to the hospital. I jumped out of bed so fast that my wife found it hilarious. To say I was eager for this moment would be a massive understatement.
In the hospital, I started to come back down from the adrenaline rush I had while driving my wife to the hospital. I was watching the nurses and doctors come in and out of the room. I kept asking my wife if she needed anything. I couldn't wait until I was going to be able to see my baby girl for the first time.
Later that day, my daughter was born and there were so many emotions and thoughts that washed over me as I saw her beautiful eyes for the first time.
In that moment everything in the world was perfect. My wife and daughter were both healthy.
That day, I became a dad.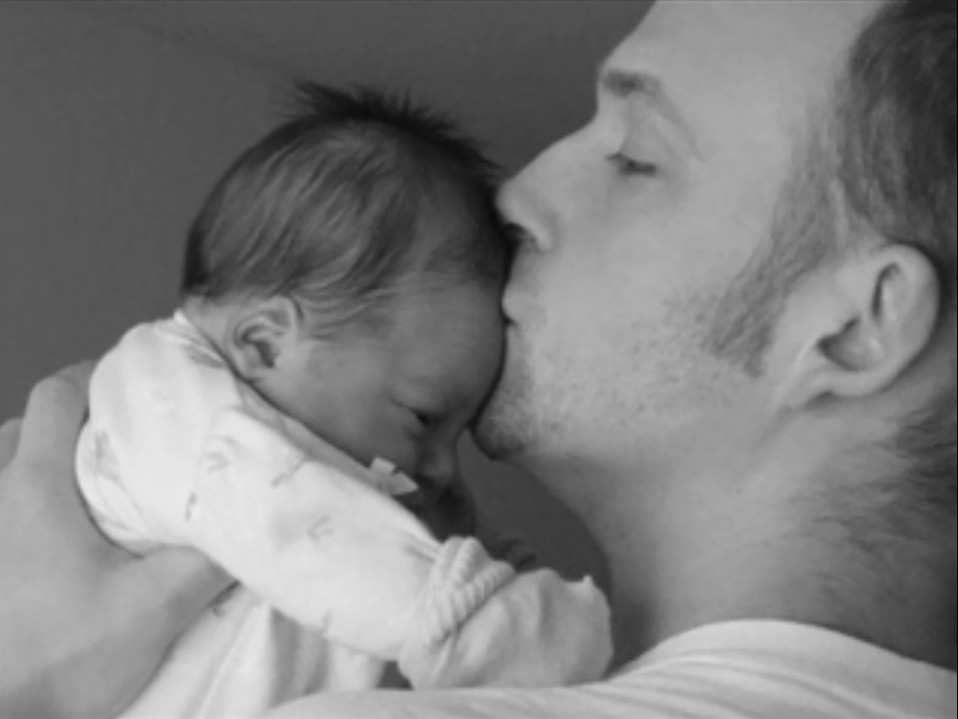 Something in me just clicked. Everything about being a father felt right. To have fear and doubt is human, but those emotions quickly left my mind and any trace of them were wiped away as I smiled at my daughter, Lily.
I thought about all the things she and I would do together. After she outgrew her Pampers, I'd teach her how to ride a bike. I'd sing songs to her. I would make sure to raise her on the classics like Star Wars.
My journey into fatherhood started off really well.
There was of course the late night diaper changes, feedings at three in the morning, and teething. Yet I didn't mind any of that. That is just part of being a dad. You never question the need to take care of your child. You just do it.
Two years into being a dad things got even better. We were adding another daughter into the mix. The funny part about Jordan's birth was that, for some reason I thought all of my emotions were going to be in check since I had been there before with Lily.
Boy was I wrong. This was different, but in a good way. We were going to the hospital at night instead of the morning. As we were talking with the nurses I joked (seriously, I was joking) that we should wait until midnight to have the baby since it would be on the 23rd and 23 is Michael Jordan's number.
Later that night, I kid you not, at exactly 12:01am the nurses and doctors came in and said, "Alright, let's get this baby out."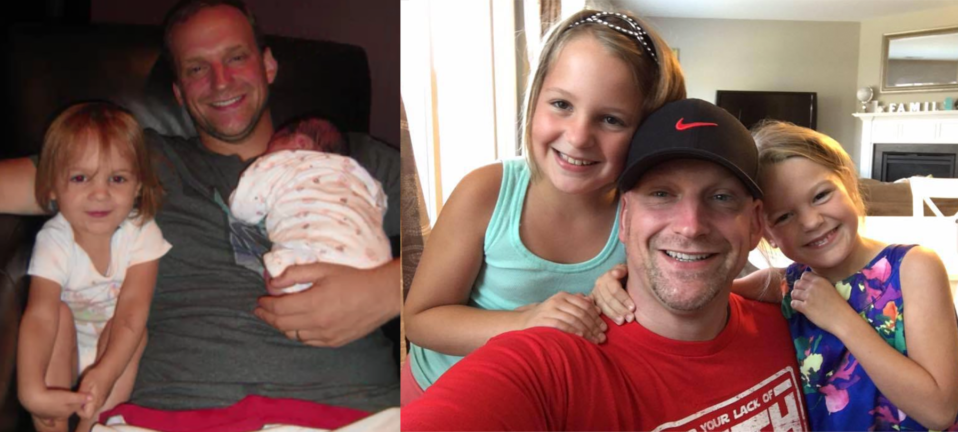 My wife and I looked at each other in a brief moment of hilarity as if the nurses thought I was serious. To be fair, I'm glad that Jordan was born on the 23rd, but it wasn't a deal breaker.
These are moments my family and I can look back on and share a laugh. It's cute to see how both of my daughters will ask my wife and I to recount their first birthdays. They'll correct both of us if we miss part of the story. They have the timeline down pat, but they like to hear us tell it from time to time.
I'm truly thankful for my little girls. I'm thankful for their sense of humor. Lily loves to tell 'dad jokes' as she tosses in an "Am I right folks?" after a joke that's similar to one's I've told.
Jordan loves to pull pranks like her dear old dad. No one will forget the day she hid my wife's cell phone on a Saturday morning before we were getting to leave for a trip. We were searching the house from top to bottom, retracing her every step in hopes of finding that phone.
I'll always remember that laughter and huge smile Jordan had once she fessed up on where she had hidden it. I may or may not have given her a high-five for that prank.
I'll remember the first time I showed them Star Wars. They took to the film just like their old man did.
I will cherish the times when they both excelled in sports. I loved watching Lily score her first basket with her team. The smile on her face while running down the court was just awesome. For Jordan it was when she played tee-ball and made one of the winning runs for her team.
They do well in school. It's great to see the passion they have for certain subjects. I was lucky enough to be a room parent for Jordan's class this year and loved seeing her face light up when I came to help in the classroom. Or when Lily wanted me to be a helper in her STEAM Club that was part of an after school program. There was no better feeling than when she would race over and give me a hug…
That's why I don't expect any presents from them or my wife on Father's Day. I just want to be with them.
Do we have big plans this Sunday? I'm hoping that we go for a hike and have some good food for dinner. That's all I need. I have everything that a dad could ask for.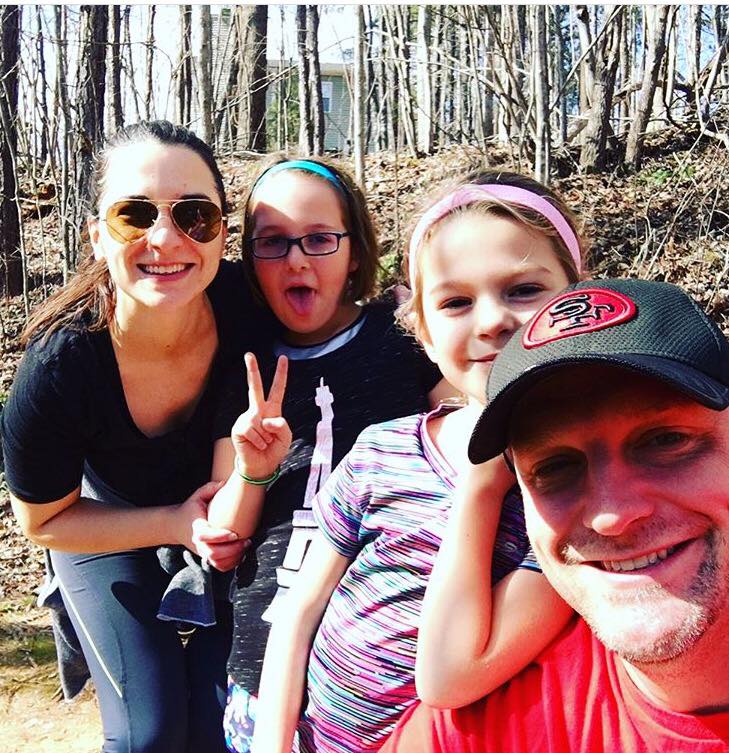 So thank you, Lily and Jordan, for the gift of fatherhood. I am honored and blessed to be your dad.
EDITOR'S NOTE: This is a sponsored post on behalf of Pampers and their #ThanksBaby campaign, but the 'feels' are all mine. For more than 50 years, moms and dads have trusted Pampers to care for their babies' happy, healthy development. Pampers offers a complete range of diapers, wipes and training pants designed to provide protection and comfort for every stage. For more information on Pampers, check out their website or visit them on Facebook, Twitter and Instagram.