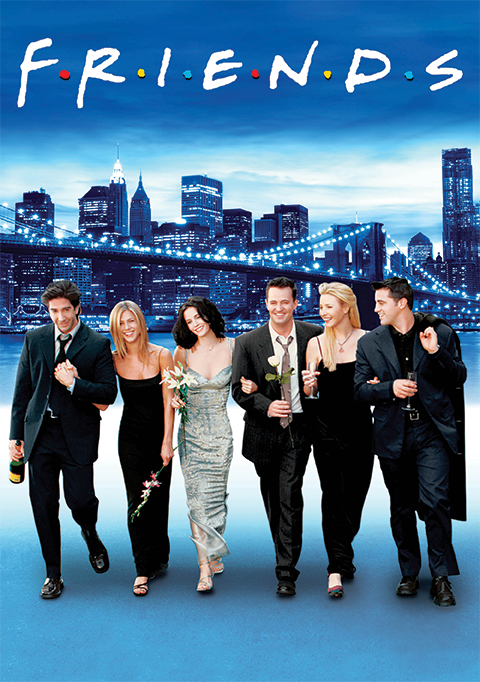 As we are practicing social distancing we are looking for things to keep us busy. If you are a fan of the show Friends I have some great news for you. To celebrate the 25th anniversary of the hit TV series you can not get the series on Digital and Blu-ray. The only way to get Friends: The Complete Series commercial free is on Digital, Blu-ray and DVD today! All individual seasons and compilation sets of Friends are available to purchase here: www.OwnFriendsTV.com.
All seasons are also available to own at all major digital retailers; including iTunes, Amazon Prime, VUDU and Google. DVD and Blu-ray sets can be purchased from all major retailers – including Amazon, Walmart and Target.
Its All About Your Friends
This is a show about love and sex and careers and a time in life when everything is possible… about the search for commitment and security… and the fear of commitment and security. Most of all, it's about friendship – for when you're young and single in the city, your friends are your family. Friends: The Complete Series (Repackaged/Blu-ray): The ultimate collector set features over 110 hours of content (90 hours of features and 20 hours of bonus content). All 236 original broadcast episodes (released for the 1st time in the US) Highly Collectible Premium Packaging Lenticular Box Cover Hard-cover book that holds 21 discs 32-page episode guide with content from the Warner Bros. archives
Special Features
Over 17 hours of special features from the original DVD releases. Over 3 hours of all-new special features True Friends: Documentaries: Retrospective documentaries with new interviews looking at the influential 10 years of the show The Original Producer's Cut for 'The One Where Rachel Tells Ross The Original Script for 'The One Where Rachel Tells Ross' Friends On The Tonight Show with Jay Leno (2005) Friends Visit The Ellen DeGeneres Show (2004) The Ones With More Friends: The original extended broadcast episodes The One with the Never-Before-Seen Gags: Never-before-seen gag reel with the laughs that were too funny to include on the DVD The Rembrandts – "I'll Be There For You": Official music video.
[/fusion_text][/fusion_builder_column][/fusion_builder_row][/fusion_builder_container]