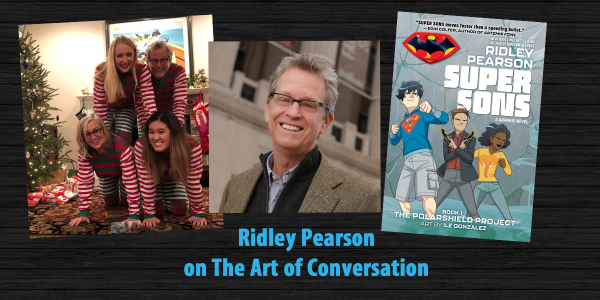 Ridley Pearson is this week's guest on The Art Of Conversation Podcast.
On The Show
Ridley Pearson talks with The Art Of Conversation Podcast host, Art Eddy about his new book called Super Sons: The Polarshield Project from DC Comics, how he approached this book and what messages he wanted kids and adults to take away from this story. Ridley also shares his thoughts on fatherhood and how he puts his kids into his stories!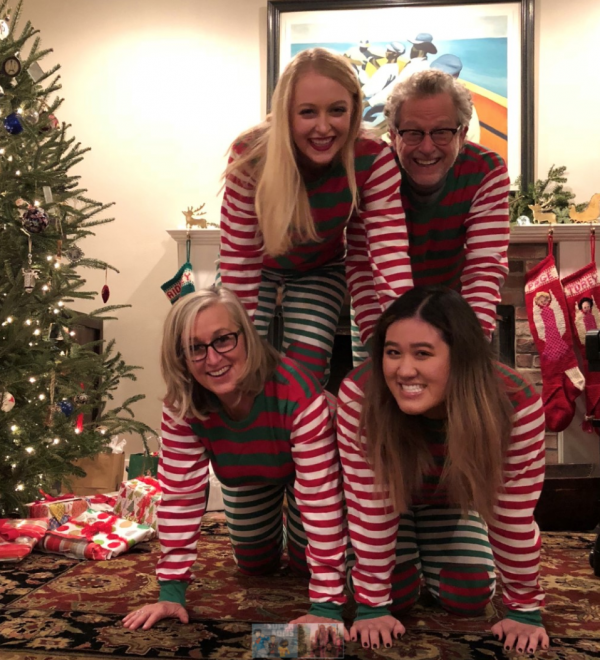 About Ridley Pearson
Ridley Pearson is a #1 New York Times bestselling author of (more than 50) award-winning suspense and young adult adventure novels. His novels have been published in two-dozen languages and have been adapted for network television and the Broadway stage. Ridley's crime novels have earned a reputation for writing fiction that "grips the imagination."
Ridley's middle-grade-reader series include, The Kingdom Keepers, Steel Trapp and Lock & Key. The Peter and the Starcatchers series, co-written with Pulitzer Prize winner (and bandmate), Dave Barry, (adapted to the stage by Rick Elice) was awarded 5 Tony Awards.
Ridley's research has spanned the globe and has included, a prison for the criminally insane in the U.K., exploring the engine room of a cruise liner, and multiple after-hour tours of Walt Disney World and Disneyland.
Ridley plays bass guitar in an all-author rock band comprised of other bestselling writers (Dave Barry, Amy Tan, Mitch Album, Scott Turow, Greg Iles, and occasionally, Stephen King). The Rockbottom Remainders has raised over 2.5 million dollars for various non-profits. He lives–and writes–in the Northern Rockies along with his wife, Marcelle.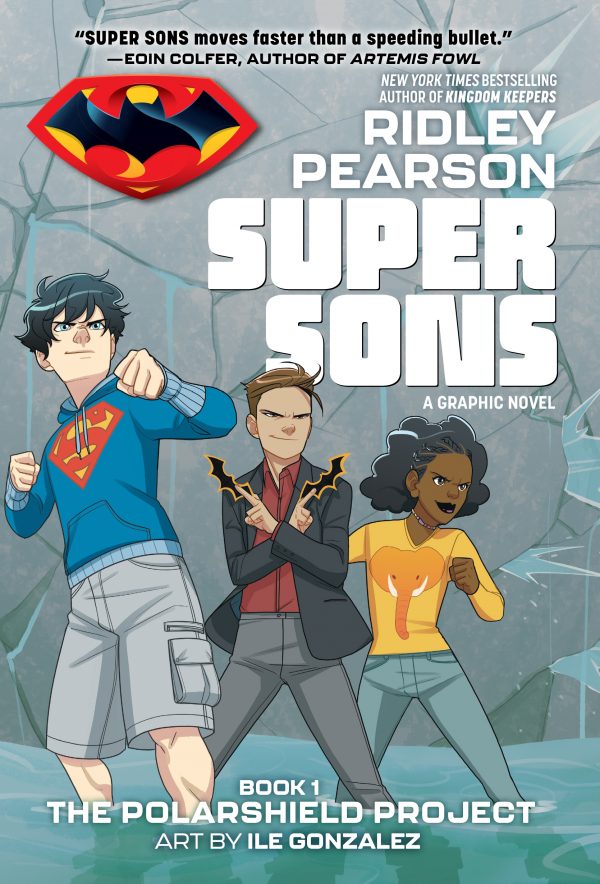 Pick up Super Sons: The Polarshield Project wherever books are sold. For more on Ridley follow him on Twitter at @RidleyPearson and go to his website at ridleypearson.com.
About The Art Of Conversation Podcast
If you are looking for more of these types of podcasts check out the rest of the The Art Of Conversation Podcast
We are pleased to have another podcast here at Life of Dad, and we focus the show on dad writers. Each week, host Art Eddy showcases a father in the dad community. The topics range from sports to movies to comics to video games to technology to parenthood to anything that comes up, really. Absolutely nothing is off-limits on The Art Of Conversation Podcast. Enjoy! Find us on iTunes, Google Play, Stitcher Radio and iHeartRadio.