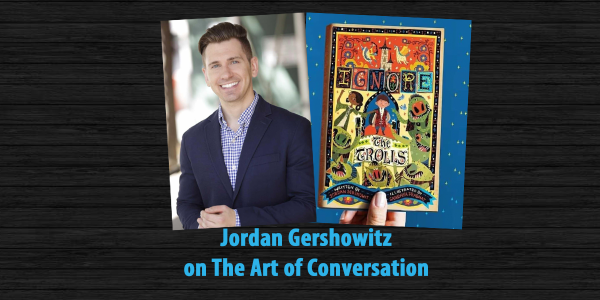 Jordan Gershowitz is this week's guest on The Art Of Conversation Podcast.
On The Show
Jordan Gershowitz talks with The Art Of Conversation Podcast host, Art Eddy about his new book called, Ignore The Trolls. Jordan and Art talk about how this book is great for kids to read so they are aware about bullies both in person and online. Jordan shares with Art his creative process of writing this book and how he used his own experience to influence the main character of the book named Tim the Timid.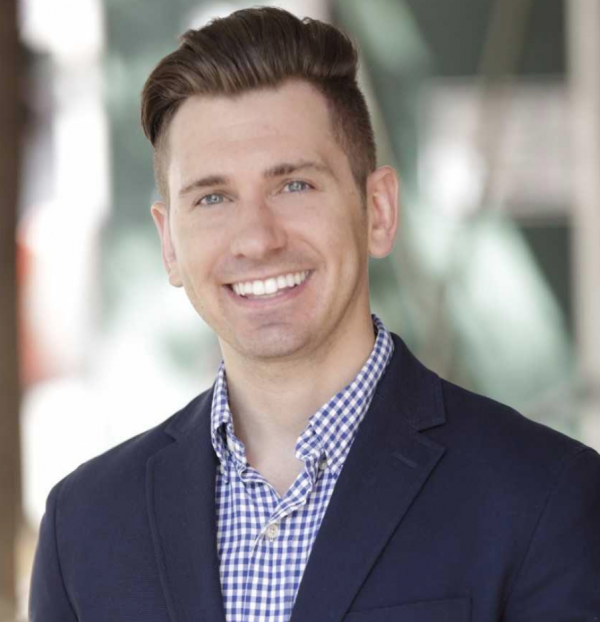 About Jordan Gershowitz
Jordan Gershowitz is a seasoned screenwriter, playwright, and author. His debut picture book, Ignore the Trolls, will be released by POW! Kids in 2019. Named to the 2018 'Young And Hungry' List as one of Hollywood's top new writers, Jordan has written for iconic properties such as Tom & Jerry, Danger Mouse, Laurel & Hardy, and Sesame Street. His recent television credits include Nickelodeon's Welcome To The Wayne, Warner Bros' Bunnicula, and Disney's Gigantosaurus. Internationally, his work appears on Amazon, Boomerang, the BBC, and others. Jordan's latest project, Bar Crawl, was named to the 2018 Hit List as one of the best spec scripts of the year. In addition to writing, Jordan has executive produced the feature films; Temps, Random Tropical Paradise, and The Good Catholic (Winner, Best Picture – Santa Barbara International Film Festival). Jordan is also an award-winning musician and was nominated for the MTV VMA for Best Breakout Artist as a member of the band Rushmore.
Follow Jordan on Twitter at @jordangersh and pick up his book Ignore The Trolls wherever books are sold.

About Ignore The Trolls
In the majestic kingdom of Holly Hills lives Tim the Timid, a shy boy who has big dreams. He longs to join the jousting team so he can be one of the Knights, the coolest and most valiant kids at Ye Olde Elementary School. When tryouts are announced, Tim's friend Bethany the Brave offers him some advice: whatever Tim does, he must ignore the trolls.
For it's not all fairies and unicorns in Holly Hills. The land is overrun with nasty, mocking creatures that love attacking the weaknesses in others with the help of their magic picture-takers, and flocks of vicious blue birds that tweet their cruelty across the kingdom. If you try to fight them, they only multiply.
But shutting out their empty taunts is easier said than done. Will Tim learn to just ignore the trolls, and ride to victory?
Children are interacting with social media at younger ages than ever before. Ignore the Trolls is funny fairytale with a serious message about the online bullies known as trolls, and how to deal with them.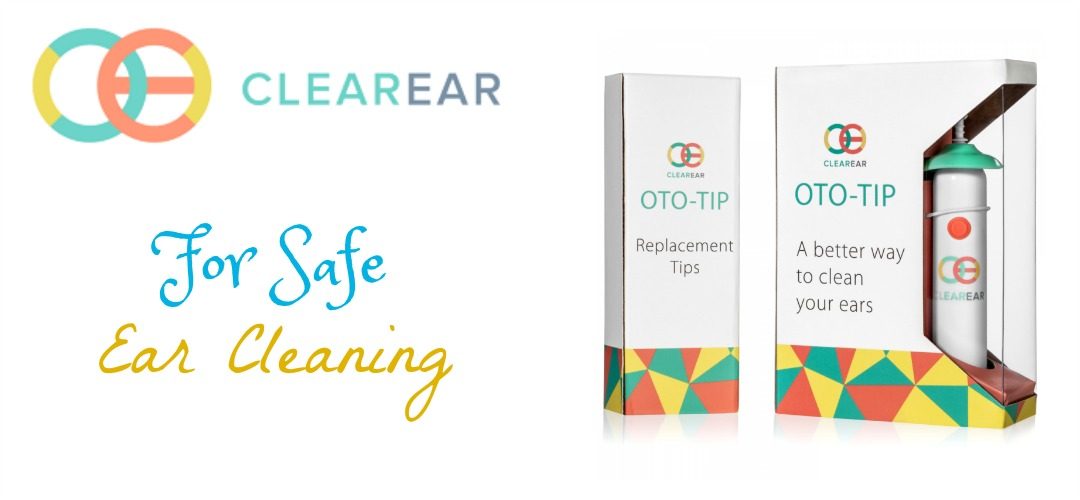 This week's Art of Conversation is brought to you by Oto Tip.
The hazards of using cotton swabs are well-publicized and include an increased risk of ear drum damage, wax buildup, infection or even partial hearing loss. Rather than remove wax, cotton swabs often push dirt and debris deeper inside the ear. Oto Tip is an affordable and green alternative to cotton tips. Oto Tips patented spiral, spin technology provides you with a safe, gentle way to clean your ears to minimize the risks posed by cotton tips. The reusable silicon tips remove wax effectively without leaving product remnants behind and are shaped to protect against damaging the ear drum when in use. Tips are available in small and large sizes making Oto-Tip safe for use by the entire family, ages 3 and up. For more information visit www.clearinc.com/LD
About The Art Of Conversation Podcast
If you are looking for more of these types of podcasts check out the rest of the The Art Of Conversation Podcast
We are pleased to have another podcast here at Life of Dad, and we focus the show on dad writers. Each week, host Art Eddy showcases a father in the dad community. The topics range from sports to movies to comics to video games to technology to parenthood to anything that comes up, really. Absolutely nothing is off-limits on The Art Of Conversation Podcast. Enjoy! Find us on iTunes, Google Play, Stitcher Radio and iHeartRadio.