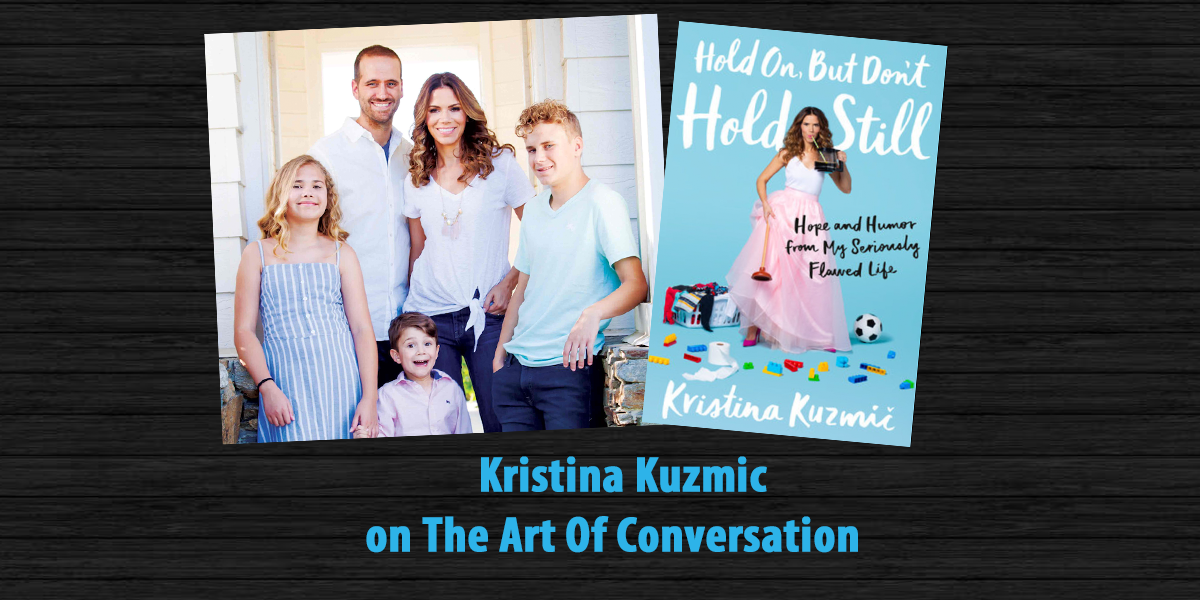 Kristina Kuzmic is this week's guest on The Art Of Conversation Podcast.
On The Show
Kristina Kuzmic talks with The Art Of Conversation Podcast host, Art Eddy about her new book, Hold On But Don't Hold Still, her comedy tour, her viral videos and motherhood. Kristina also talks with Art the odd stereotypes of moms, dads and everything in between.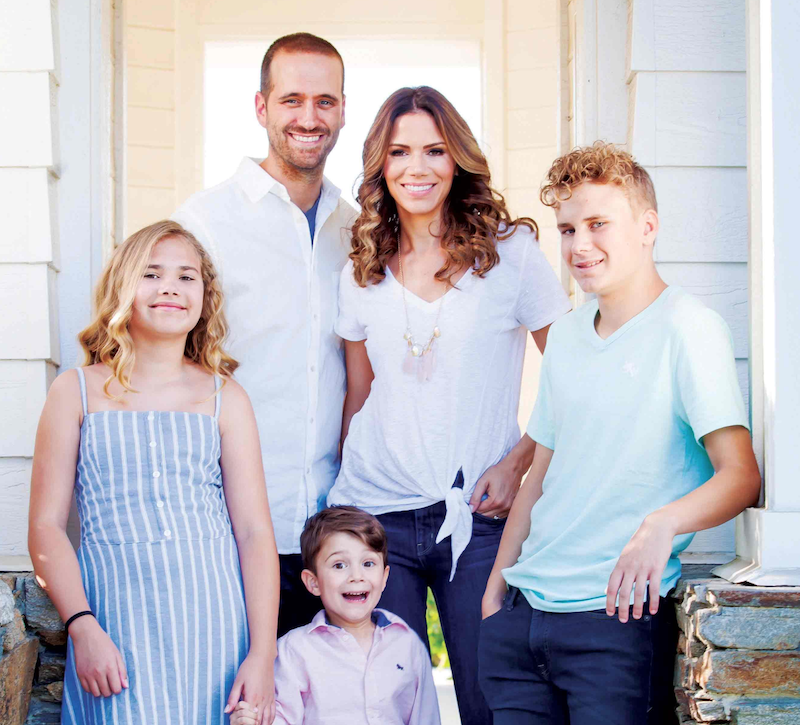 About Kristina Kuzmic
Kristina Kuzmic is a cheerleader for her fellow humans. It's not something she ever anticipated doing, but after immigrating to America from Croatia during the war in her homeland and later facing more challenges (divorce, single parenting, poverty, depression…), Kristina wanted to be for others what she wished someone had been for her during her darkest hours.
Now, with over one billion video views, Kristina is providing her audience with encouragement, hope and humor in a role she never expected to fill. In 2011, when Oprah crowned Kristina the winner of Mark Burnett's reality TV competition "Oprah's Search for the Next TV Star," Oprah said, "What is that THING?…That's so charming and charismatic and connected to the audience that makes you feel like, 'I know her, I want to be her, I'm like her'… Kristina has all of that. She is an 'IT PLUS' girl… I wanna watch her!"
The Huffington Post referred to Kristina's videos as "Parenting comedy at its finest," and The Inquisitrhas praised her "witty charm." People, Yahoo, Cosmopolitan, Us Weekly, Parents,and many more have posted articles on her creative parenting advice and unique humor, and media outlets across the country are picking up her videos and re-posting them. Kristina has quickly made a name for herself as a creative, yet unpretentious parent, as well as a world-renowned motivational speaker and comedian. She is currently touring the country with her "Hope & Humor" tour. Her first book, Hold On But Don't Hold Still, will be released through Penguin Random House in February 2020.
Kristina and her husband live in Southern California, where her most important, rewarding, and exhausting roles include being a sanitation engineer, chef, chauffer, conflict resolution guru, and cheerleader for her three (mostly satisfied) clients – her children.
Follow Kristina on Twitter at @KristinaKuzmic and go to kristinakuzmic.com to purchase her book, Hold On, But Don't Hold Still.

About Hold On But Don't Hold Still
Delivering inspiration and "parenting comedy at its finest,"* here is one woman's story of ditching her fairytale dreams and falling in love with her unpredictable, chaotic, imperfect life
Kristina Kuzmic has made herself a household name, speaking directly to mothers from the trenches of parenthood via her viral videos and social media presence. She is now bringing her message of self-acceptance, resilience, and joy to book readers. With a refreshingly unpretentious, funny, and galvanizing voice, Kuzmic goes behind the scenes to reveal how she went from broke and defeated to unshakably grounded and brimming with thankfulness. Illuminating the hard-won wisdom from a life always spent one step behind–whether it was as a high school student new to America, a suddenly single mother to two kids, remarried and juggling two teens and a toddler, or the unexpected recipient of Oprah's attention and investment–Hold On, But Don't Hold Still is the book every mother needs to reassure her that she's not only fine just as she is, but that she already has more tools and support than she can possibly imagine. Sparkling with wit, this heartfelt memoir is like a long coffee date with a best friend, or the eleventh-hour text message that gives you just the boost you need to get through the night.
About The Art Of Conversation Podcast
If you are looking for more of these types of podcasts check out the rest of The Art Of Conversation Podcast
We are pleased to have another podcast here at Life of Dad, and we focus the show on dad bloggers. Each week, host Art Eddy showcases a father in the dad blogging community. The topics range from sports to movies to comics to video games to technology to parenthood to anything that comes up, really. Absolutely nothing is off-limits on The Art Of Conversation Podcast. Enjoy! Find us on iTunes, Google Play, Stitcher Radio and iHeartRadio.