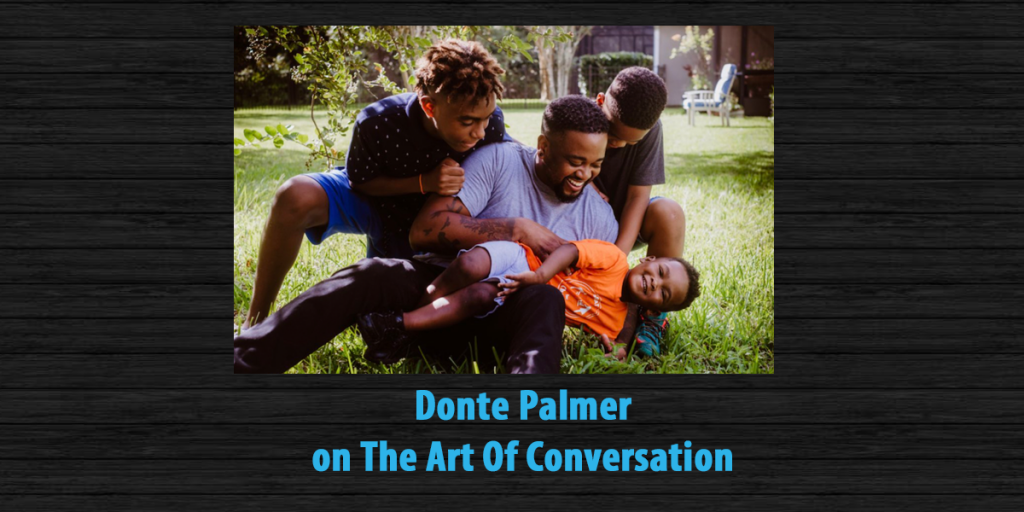 Donte Palmer is this week's guest on The Art Of Conversation Podcast.
On The Show
Donte Palmer talks with The Art Of Conversation Podcast host, Art Eddy about his fantastic Squat for Change movement, fatherhood and more. Donte shares with Art why he started up the Squat for Change movement and how it has helped out dads, moms and their kids. They guys talk about fatherhood and what being dad means to Donte.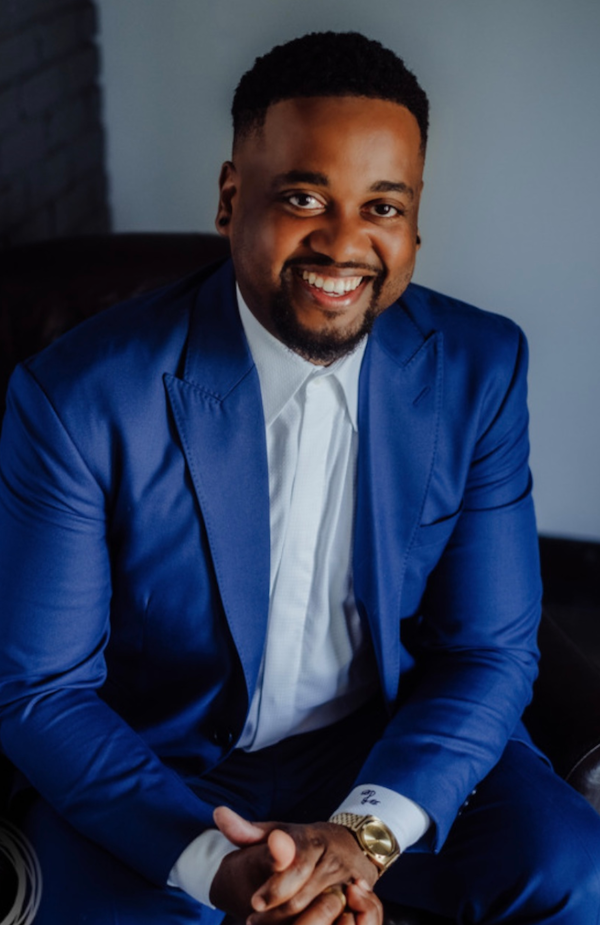 About Donte Palmer
A proud native of Philadelphia, PA, Donte has 10 years of video production, non-profit management, and education experience including his time as a character leadership teacher at Somerset Preparatory Academy in Jacksonville, Florida. He graduated cum laude with a B.A. in Media Production from Indiana University at Pennsylvania. At the start of his career, he spent 6 years with Global Media Production, sharing his gift of video production around the world.
In Jacksonville, Donte served as a program director at Sanctuary on 8th and also led the startup of the arts after-school program, JAMS, Jacksonville Arts and Music School. Donte is happily married to his wife, Lakeisha and has three amazing sons, Isaiah, Taylor, and Liam.
Follow Donte on Twitter at @SquatForChange and go to squatforchange.com.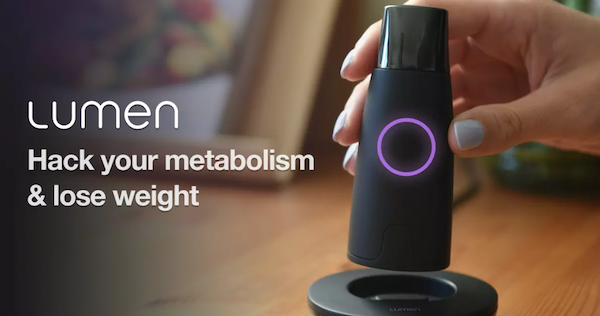 This podcast is being brought to you by Lumen
Lumen is working to improve the world's metabolic health and quality of life one breath at a time. Lumen is the first hand-held device to measure a person's metabolism in real-time, through the breath, to tell you if your body is using carbs or fats for fuel and provide you personalized daily meal plans and insights to help you reach your weight and fitness goals. Use the code artoffatherhood25 to get $25 off!
Lumens technology is backed by years of validation studies and research conducted by two of our founders and chief scientists, and was once only offered to professional athletes is now available for you to use! Hack your metabolism, lose weight & optimize your workouts. Lumen analyzes your metabolism in a single breathe and tells you what to eat to lose weight and to optimize your workouts. Its AI engine transforms your breath into real-time insights and recommendations.
Lumen is nutrition designed for you. For more info go to their website at lumen.me.
About The Art Of Conversation Podcast
If you are looking for more of these types of podcasts check out the rest of The Art Of Conversation Podcast
We are pleased to have another podcast here at Life of Dad, and we focus the show on dad bloggers. Each week, host Art Eddy showcases a father in the dad blogging community. The topics range from sports to movies to comics to video games to technology to parenthood to anything that comes up, really. Absolutely nothing is off-limits on The Art Of Conversation Podcast. Enjoy! Find us on iTunes, Google Play, Stitcher Radio and iHeartRadio.
[/fusion_text][/fusion_builder_column][/fusion_builder_row][/fusion_builder_container]