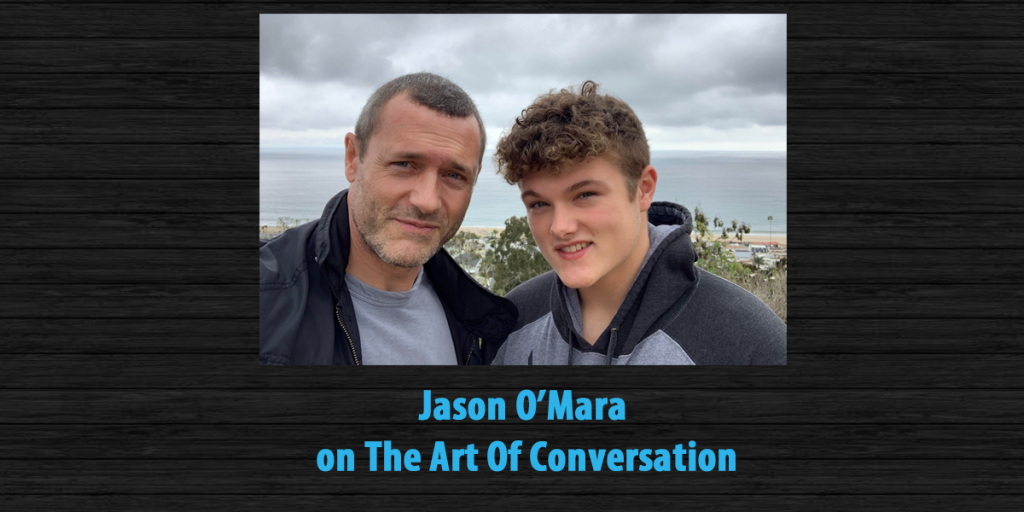 Jason O'Mara is this week's guest on The Art Of Conversation Podcast.
On The Show
Jason O'Mara talks with The Art Of Conversation Podcast host, Art Eddy about the great work he is doing with Movember to raise awareness for all aspects of men's health. Jason shares why he wanted to work with Movember and how he has used what he has learned to create conversations with his friends. The guys then talk about fatherhood and how he got inspired to become an actor.

About Jason O'Mara
Jason O'Mara made his U.S. television debut in 2001 as "Lt. Thomas Meehan" in the Emmy-award winning and critically acclaimed HBO miniseries Band of Brothers. The following year, O'Mara starred as a regular on the CBS espionage series, The Agency. He then continued to establish himself by taking multi-episode character arcs on several hit television series' including Grey's Anatomy, Men in Trees and The Closer. In 2006, O'Mara starred opposite Kyle MacLachlan in the crime drama series In Justice.
In 2007, O'Mara made his feature film debut opposite Milla Jovovich in Resident Evil: Extinction. Returning to television in 2008, he notably starred as time-traveling detective "Sam Tyler" in ABC's U.S. adaptation of the British drama series Life on Mars. Although the series only aired for one season, O'Mara received critical accolades for his performance.
Born and raised in Ireland, O'Mara never planned on acting as a profession. He was an avid rugby player and it wasn't until he suffered a sports injury that he was introduced to acting. While recovering, O'Mara tried out for the school play and won a part. The thrill of opening night sealed his fate, and his former passion for sports transferred to acting. He then attended Trinity College in Dublin, where he received his degree in drama.
O'Mara has one son, David.
Follow Jason on Twitter at @jason_omara and on Instagram at @jasonomaraofficial and for more information on Movember go to us.movember.com.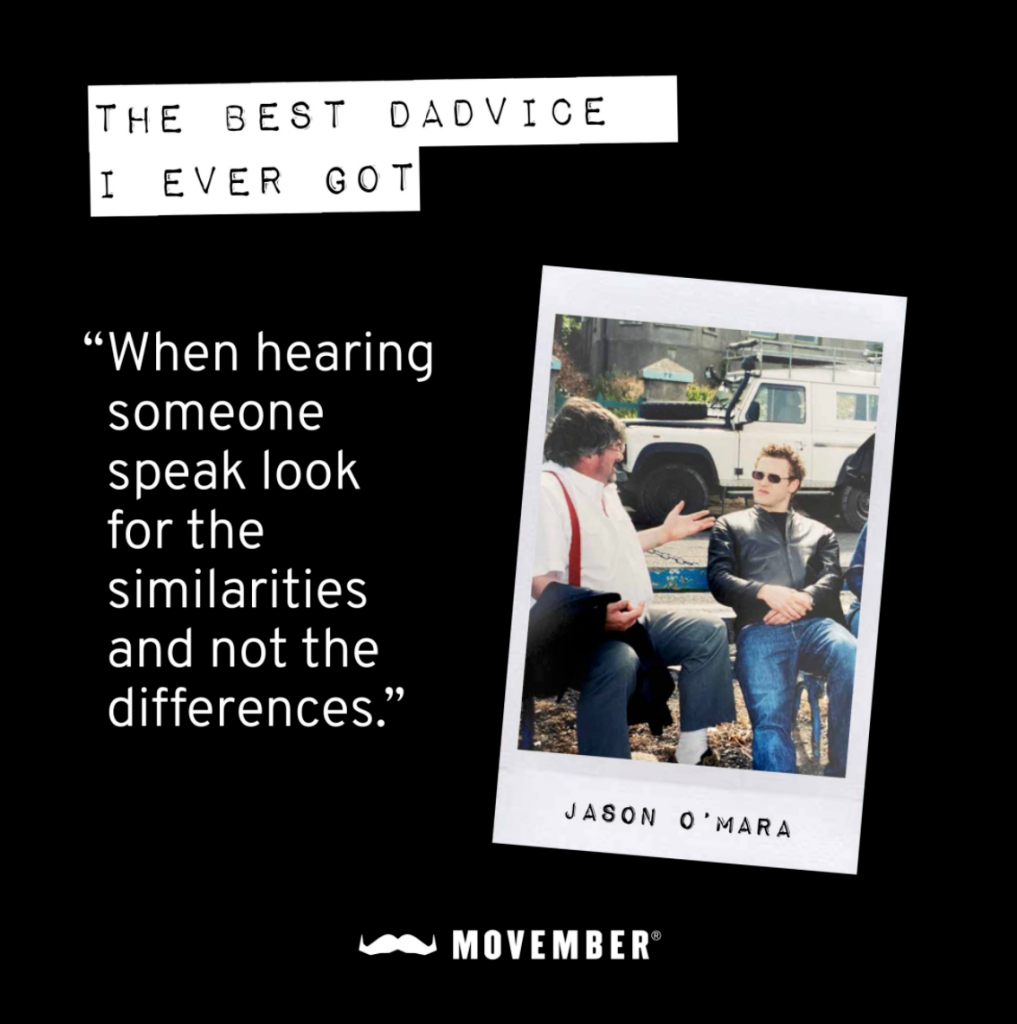 About The Art Of Conversation Podcast
If you are looking for more of these types of podcasts check out the rest of The Art Of Conversation Podcast
We are pleased to have another podcast here at Life of Dad, and we focus the show on dad bloggers. Each week, host Art Eddy showcases a father in the dad blogging community. The topics range from sports to movies to comics to video games to technology to parenthood to anything that comes up, really. Absolutely nothing is off-limits on The Art Of Conversation Podcast. Enjoy! Find us on iTunes, Google Play, Stitcher Radio and iHeartRadio.