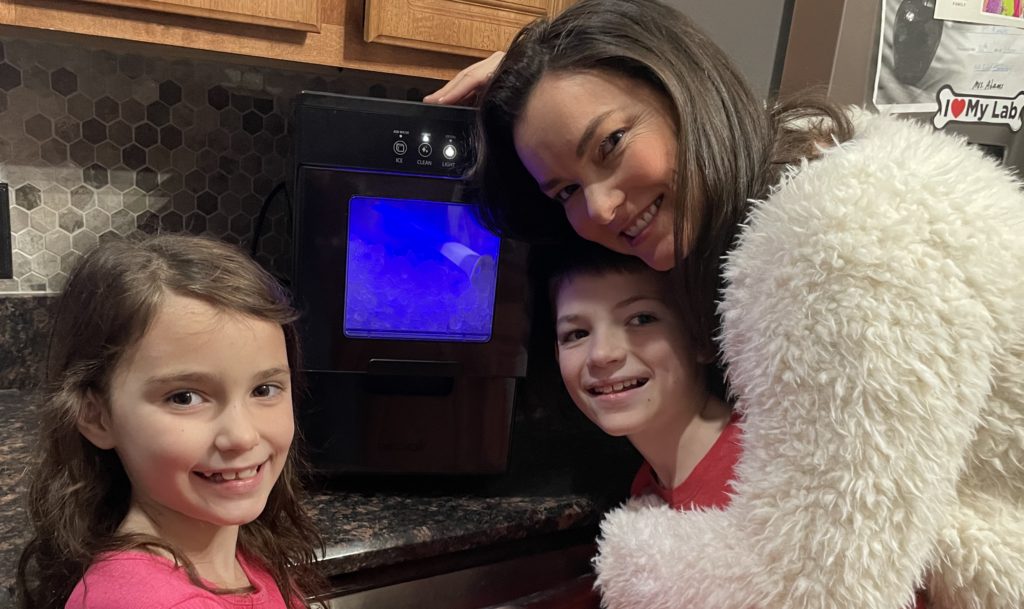 *This blog post is in partnership with NewAir who gave us this incredible Countertop Nugget Ice Maker.
When you've been married for almost 15 years, you've gotta do new things to spice up the relationship. During this holiday season, I knew exactly what to surprise my wife with…
You see, she's always talking about the "chewy ice" you can get at certain restaurants like Sonic and Chick-Fil-A.
Well, when she walked into the kitchen and she saw our cool looking new addition making her favorite ice, I officially won the holiday season.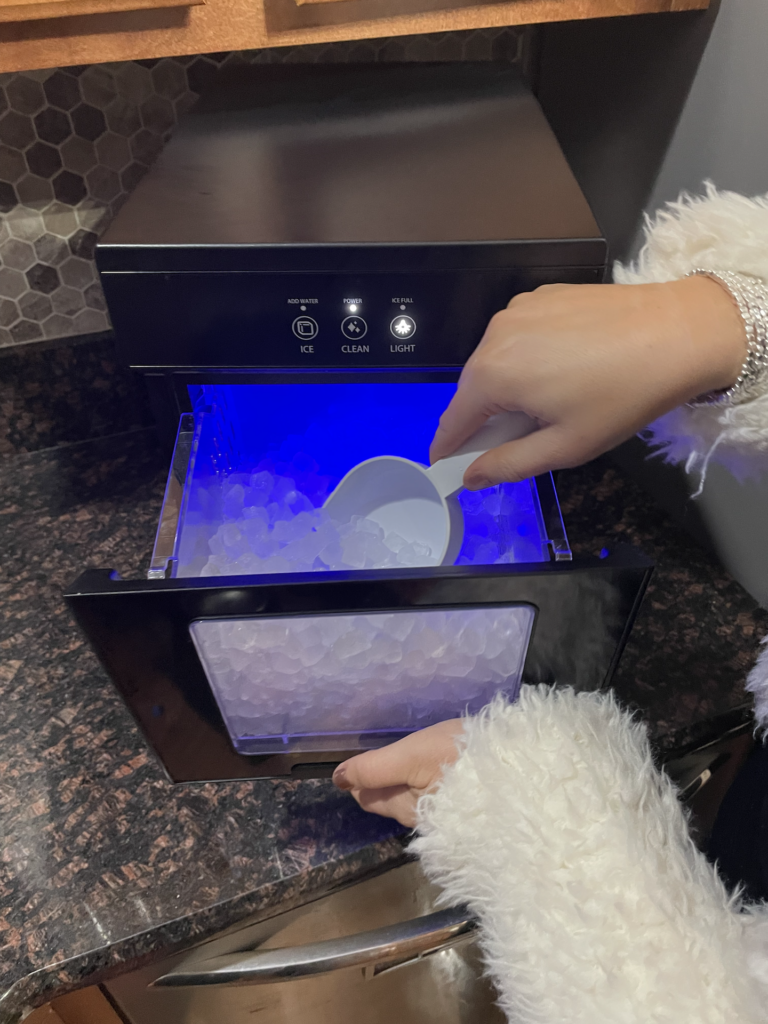 My wife opened the drawer to our brand new NewAir Countertop Nugget Ice Maker right away, and she said the ice was just perfect.
She realized this ice maker was so much more than an appliance…it was about to provide an endless supply of perfectly chewable ice that she didn't realize she'd ever be able to get at home!
Seeing the smile on her face, I'm pretty sure she realized this ice was clean, pure, and perfectly chopped for crunching when her drink runs out.
In addition to the ice, I love the important self cleaning function, and the cool blue lighting.
And the simplicity of this device is awesome. Three easy buttons which work perfectly…you barely even need the instruction manual.
For folks out there looking for a last minute gift for your ladies…look no further than this amazing machine, and here's why:
You can get 10% off the

Countertop Nugget Ice Maker

by using discount code

LIFEOFDAD

at checkout.

It's guaranteed to make your wife love you even more…and who doesn't need more love during the holiday season?
Enjoy and Happy Holidays!