Titus Welliver, Joey Lawrence and Clive Standen are this week's guests for the Life of Dad Show Remix.
This episode of The Life of Dad Show Remix takes a look at three dads who you have seen on TV or in the movies. We talk with Titus Welliver, Joey Lawrence and Clive Standen. These interviews were from previous episodes of The Life of Dad Show and highlights their conversations on fatherhood. Leave a review on iTunes or wherever you download the podcast for a chance to win a Life of Dad prize pack!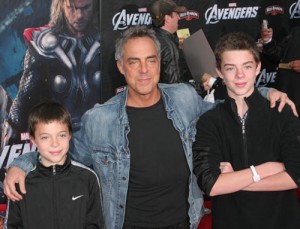 Titus Welliver is on one of the first Amazon Studio's series called Bosch. He plays the lead role of a Los Angeles Police Department homicide detective named Harry Bosch. The series is based on Michael Connelly's best-selling Harry Bosch book series. Welliver is no stranger to being in critically acclaimed films and TV series. He was known as the Man in Black in the TV series Lost. He also played the role of Glenn Childs in the TV show The Good Wife. Titus was kind enough to take time out of his busy schedule to talk to me about fatherhood.
Follow Titus on Twitter at @welliver_titus.
Joey Lawrence has been on some well-known TV shows. He first began working at age six on the hit show Gimme a Break. Then he was on Blossom, which was another hit series. Lawrence, who is always looking to improve his craft, successfully made the transition from teen icon to a legitimate actor. Today he continues to build on his incredible resume. From movies to TV shows to performing on stage Joey is always hard at work.
Follow Joey on Twitter at @joeylawrence.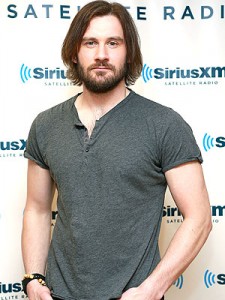 Born on a British Army base in Northern Ireland, Standen moved to England at the age of 5. He discovered stunt work and sword fighting, and by his teens was working as part of a professional stunt team, mastering skills such as horse riding, jousting and swordplay. A keen martial artist, he also studied Muay Thai boxing and quickly became the undefeated national champion. He currently resides in London with his wife and three children.
Follow Clive on Twitter at @CliveStanden
For more shows like this check out The Life of Dad Show.