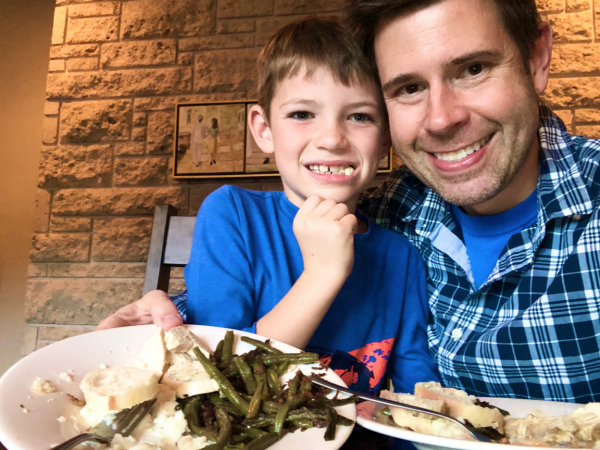 Over the past year, my son has been all about learning how to cook, and I absolutely love it! I've always done the majority of cooking in our home and to think that I now may have an assistant who will eventually become the main chef? This is amazing.
This week, we decided to do a trial run of a Thanksgiving Dinner, so there is less pressure when we have actual guests over for the holiday.
Personally, I can't wait for Thanksgiving this year to see family, enjoy great food, and have a wonderful time. Last year was a different story as I was suffering from heartburn. I wasn't able to eat what I wanted to eat, which meant I wasn't having as much fun on Thanksgiving as I used to.
85 percent of Americans admit to overeating during the holidays, and nearly two thirds feel physically uncomfortable after a holiday meal. 64 percent of those holiday sufferers wish there was a more convenient treatment for their heartburn.* I'm telling you that the Omeprazole Orally Disintegrating Tablet is the solution that you are looking for. More on that later, but now let's get back to the delicious food that I am once again able to enjoy this year…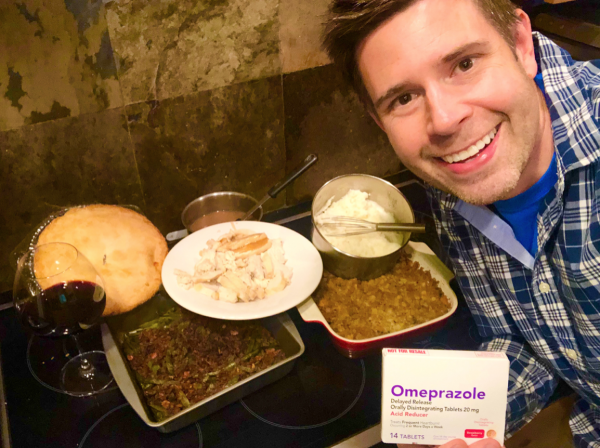 My favorite holiday foods are the drool worthy side dishes. Stuffing, mashed potatoes, and the french fried onions on top of the green bean casserole – yes, yes, and yes!
My son and I wanted to make sure we had the timing down on cooking all the food since there will be a lot more people watching on Thanksgiving Day, so first we worked on the stuffing and green bean casserole. After steaming the vegetables and mixing the stuffing, it was time to put the dishes in the oven.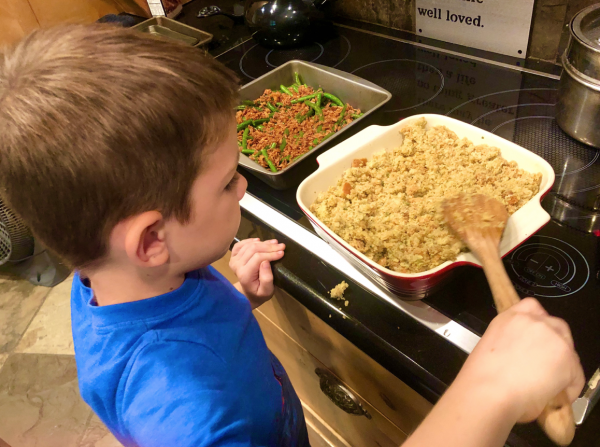 For this Thanksgiving rehearsal, we actually bought a pre-cooked turkey, so while that was warming up, my son got to work on the mashed potatoes and gravy. Aside from family, I'm not sure if anything in life is better than mashed potatoes and gravy!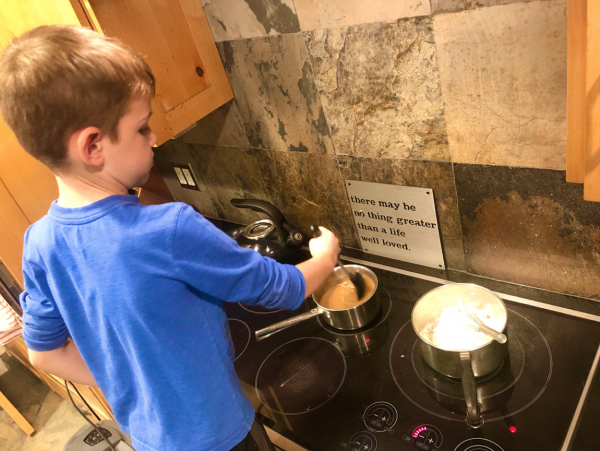 Once my 7-year-old chef had the turkey, stuffing, mashed potatoes, green bean casserole, and gravy ready, it was time for him to start plating the food. This ended up being his favorite part…he LOVED asking fam what they wanted, and making a personalized dish for each of us.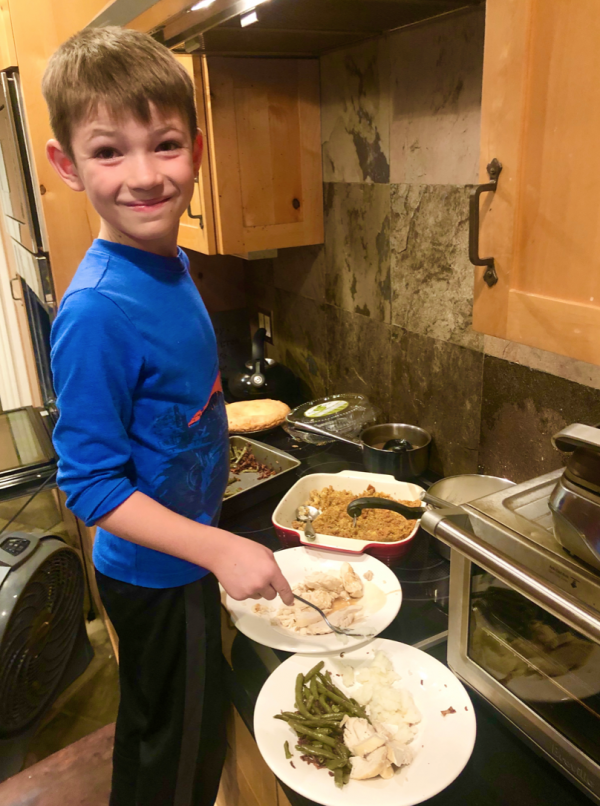 My dinner was delicious, thanks to my son. And thanks to Omepraozole ODT (the best solution for heartburn), I was able to enjoy my favorite foods once again.
A few months back I was really in some pain after eating, so I decided to make the switch. I took Omepraozole ODT every day for two weeks straight, and I started seeing results the next day. Some people get results within 24 hours, but for some, it may take up to 4 days for the full effect.
Omepraozole ODT is easy and convenient because you take one dissolving tablet every day rather than having to swallow large pills and water.
Store Brand Omeprazole has been helping frequent heartburn sufferers for a decade now, and as a store brand, it is much more affordable than the national brand. It treats the same symptoms as Prilosec OTC, but because it's the store brand, it costs less. You can find it at your local food, drug, or mass retailer under each store's own brand label. I picked mine up at our local Rite Aid right down the street.
That's right, after one quick, inexpensive trip to Rite Aid, and a couple weeks of simple disintegrating tablets, I'm going to enjoy multiple Thanksgiving dinners over the next couple months with my 7-year old chef doing what he does best.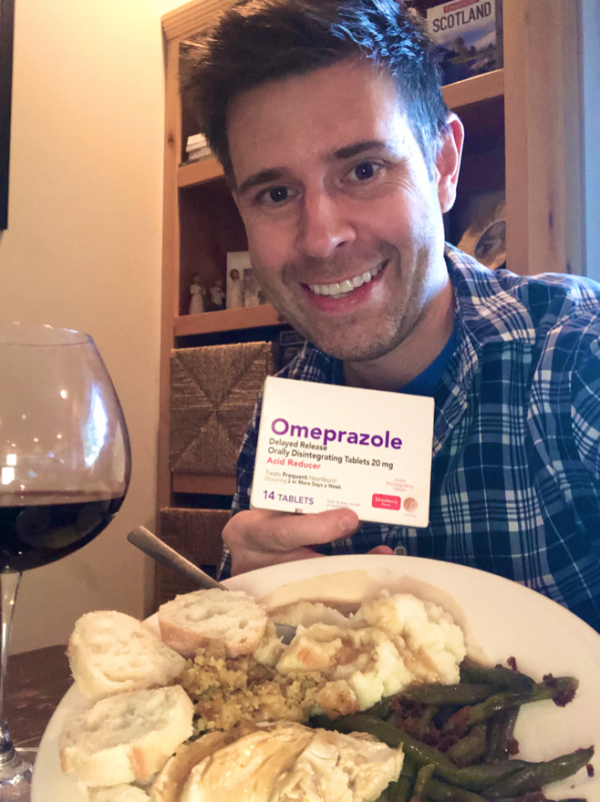 *Source: Kelton / Perrigo Company plc, "Prevent the Summer Burn" Survey: March 2018