Nadia Cakes, a bakery with locations in Minnesota and California recently uploaded a picture of a very impressive geode cake that would impress any Geologists out there. Unfortunately, there are a lot more non-rock-enthusists out there who saw something more likely to be in a biology book. They all saw the accidental vagina. The Vagina Cake.  The way the company handled the social media trolls is a masterclass in dealing with the social media trolls out there.
Step One
Acknowledge it.
They dove right in and not only avoided covering it up (which is the mistake of all amateurs), they owned it. They saw what people are seeing and brought a bigger spotlight to it.

Step Two
Use the opportunity to sell.
Why would you let the vagina cake mistake stop you from promoting all of your other spectacular work?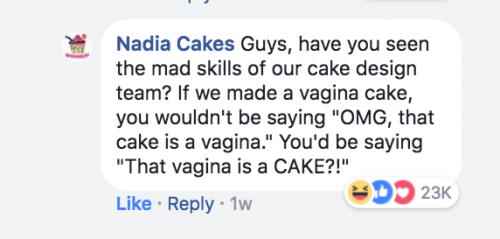 Step Three
Become the best one at the party. 
Join in the joke and destroy the trolls with your self awareness.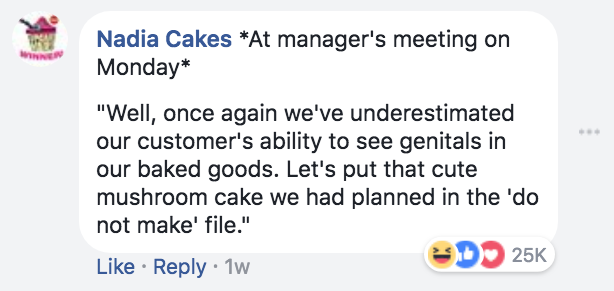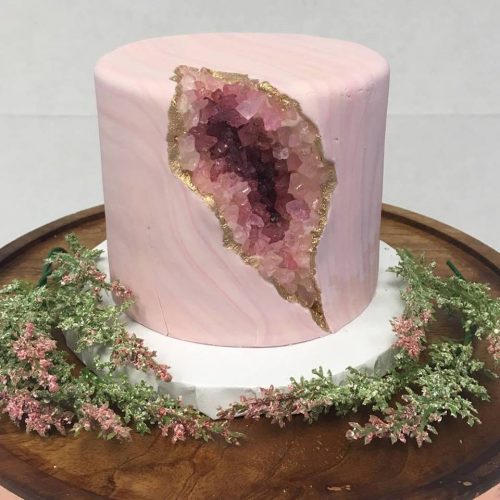 Well done Nadia Cakes. Your social prowess and your vagina cake makes us proud.
Check out their other non intimate cakes here:
http://www.nadiacakes.com/our-cupcakes