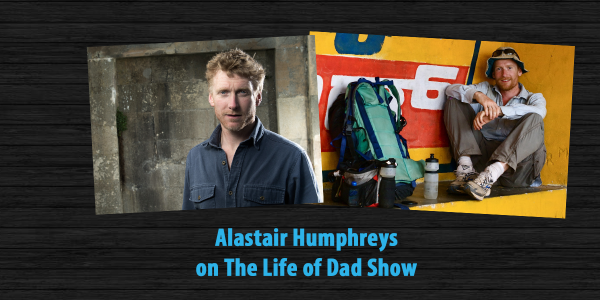 Alastair Humphreys is this week's guest on The Life of Dad Show.
On The Show
Alastair Humphreys talks with The Life of Dad Show host, Art Eddy about his new book, My Midsummer Morning, how he started exploring the world at a very young age and what he thinks about the places he has traveled.
Alastair chats with Art about fatherhood and how he balances work and family. He shares his thoughts on getting his kids to be adventurous in their own way and not wanting to be a helicopter parent. Alastair also talks about his children's books and answers the Life of Dad Quick Five.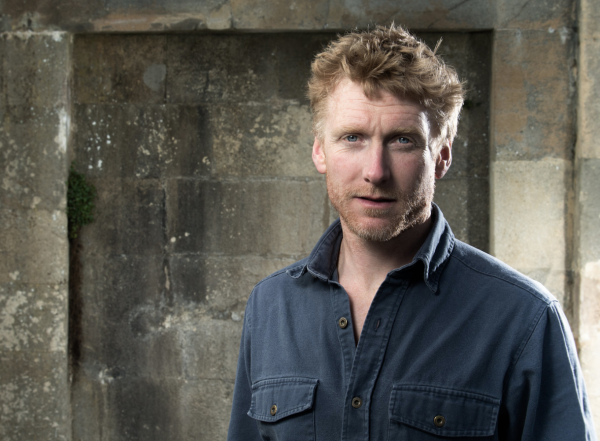 About Alastair Humphreys
Alastair Humphreys is an adventurer, blogger, author, speaker, and film maker. Alastair is a National Geographic Adventurer of the Year and has written many books. He produces a monthly newsletter with the highlights of the blog, forthcoming speaking engagements and important expedition news.
Alastair's quest for adventure began young. Aged nine, he completed the 20 mile Yorkshire 3 Peaks challenge, then the National 3 Peaks in 24 hours aged 13. At 15 he cycled off-road across England. After leaving school, Alastair taught for a year in South Africa. Whilst at university (Edinburgh and Oxford) Alastair cycled from Pakistan to China, Land's End to John O'Groats, Turkey to Italy, Mexico to Panama and across South America. He ran a charity project in the Philippines and the London marathon dressed as a rhino.
Follow Alistair on Twitter at @Al_Humphreys and go to his website at alastairhumphreys.com.
About The Life of Dad Show
The Life of Dad Show is the multimedia flagship property of the world's largest network for fathers. With 600,000 downloads of its popular podcast and 300,000+ viewers of the Facebook Live show since 2017, The Life of Dad Show has gathered advice, stories and strategies from an unparalleled list of household names, from Shaq to Jim Gaffigan, to Michael Strahan and Mark Hamill, each offering a glimpse into their personal life as a dad. The show airs Mondays and Wednesdays on Facebook Live, YouTube and Instagram TV. The podcast comes out weekly.
Subscribe to The Life of Dad Show on iTunes and leave a review and you could win a Life of Dad prize pack.