As the new host of America's Funniest Home Videos, actor, TV director, award-winning dancer, and Broadway star, Alfonso Ribeiro has spent more than 30 years leaving his unique mark on the worlds of television, theater and beyond.
Ribeiro began his career as a child actor, most notably on Broadway, playing the lead role in the Tony-winning musical The Tap Dance Kid. As news of Ribeiro's dancing and singing skills spread, he was offered a recording contract with Island Records, for whom he released several dance/pop singles, as well as a spot in Michael Jackson's 1984 Pepsi commercial.
Ribeiro was then cast opposite Ricky Schroder in the long-running NBC sitcom Silver Spoons, making him an instant teen idol. After earning a Theater Arts education from Cal State University, Los Angeles, he was given the opportunity to choose a role on the established sitcom A Different World or a new pilot called The Fresh Prince of Bel-Air. Showing an adventurous streak, he chose the latter and created the memorable character of 'Carlton Banks' opposite another teen idol, Will Smith, for six seasons.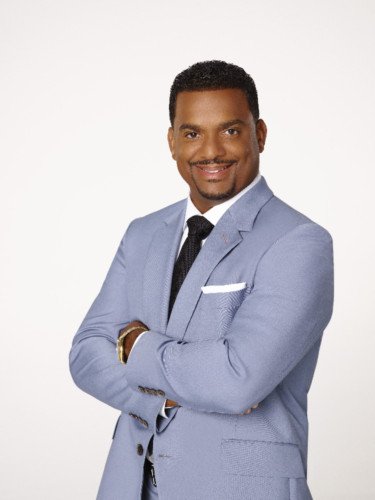 Ribeiro made good use of his dancing skills in 2014, when he won the nineteenth season of Dancing with the Stars. After finishing in first place, he hosted the country-wide Dancing with the Stars tour and is currently the host of The Cooking Channel's reboot of its popular Unwrapped 2.0 series.
Alfonso enjoys non-competitive race car driving, playing competitive golf, and spending time with his wife and three children.
Art Eddy: You have been on so many great shows. From Silver Spoons to The Fresh Prince of Bel-Air to now hosting a few shows like America's Funniest Home Videos you have done so much and are still going strong. What motivates you as an actor and a producer?
Alfonso Ribeiro: First I feel like I am one of the luckiest people on the planet to continue to work in the field that I love. That is the first thing that motivates me. I am still getting to do the thing that I love to do and love being there and loving every moment when I am on set or getting prepared to do the work that I need to do.
Doing the work side is what I really love. Being able to focus in on a character or learn a song or learning the comedy for AFV or learning the way I am becoming as a host. Being a director and learning how I want to shoot it and being able to utilize that in my current field is what I love to do. I am a perfectionist. I work really hard on doing the best I can do. Understanding at the same time that there is no perfect. It is working as hard as you can and diligently to do the best work that you can do.
The third part of that is that I don't do it for anyone else. I do it for me. It is not about other people recognizing what I am doing. I do it for the enjoyment of doing it. Once I am enjoying it than who cares what the outcome really is. As long as I am doing it to the best of my abilities I am cool. You learn very quickly that there are somethings that you can't control. If you are working on a show and the director is not a very good director the outcome of the entire project might be bad, but did I do a great job with the work that I had at the time that I had it?
AE:  You have been in the entertainment industry since you were a kid. What got you into acting? Was there something that peaked your interest to choose this as a career?
AR: I think when you are a kid you really not looking at it like that. It wasn't like oh my I saw this person on TV and I want to be there. It wasn't really like that for me. It was simply that my parents put me in. It wasn't like I said I want to be an actor. They noticed around the house and in school I was always had a lot of personality. I was always acting and mimicking things. They thought that there was something there for me.
The first audition that I went on I got. It made it clear that clearly that it was something that I was going to be good at since I was literally working from day one. There really wasn't one thing that motivated me to get started. My parents saw it in me and supported that.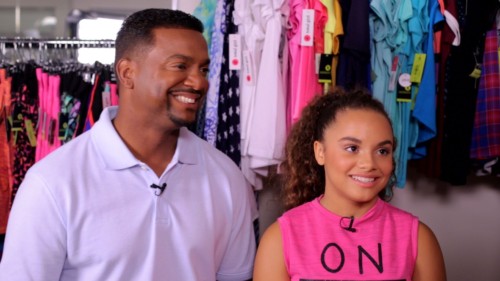 AE: Switching to fatherhood now, what were some of the first few thoughts that popped into your mind when you found out that you were going to be a dad?
AR: I am a reflective kind of person. I like to think about the big picture. I try to think about what my kids will be like when they are adults. Those were some of the first things that I was thinking about. What kind of adult would I like to raise? I like to think backwards. If these are the goals how do I achieve these goals throughout the process of their life and childhood? What are the things that I need to instill in them to go ahead and have the best chance at a successful life? Those were the first few thoughts that I had when I was going to be a dad.
AE: What are some of the core values you look to instill in your kids as they grow up?
AR: Crazily enough my number one core value is that I say this all the time and I sometimes get in trouble with it with some people. I have always viewed second place as the first loser. In my business that is true. One person gets the job. There is no, 'Oh we are going to hire three people. They are all going to do the job. When it is all done we will pick one.' It doesn't work that way. They pick one person to do the job. That who gets it and the others didn't.
It didn't matter if you were second or one hundred you still lost. The drive to be great has always been something that has driven me in everything that I do. I understand you are not going to win everything. I understand that you very rarely win, but if you are not trying to be the best than you are not giving it your all. You have to accept loss, but you have to strive and do everything you can to be the best that YOU can be.
That is something that I feel is really important. I tell that to my daughter all the time. People are like you don't want to do that. You want to support them. Yes you do. I just don't feel like you want to be untruthful in that support. You did a great job. That is true. You still lost, but you did a great job. You can praise someone in their efforts, but let's not call it like you won when you didn't.
A lot of sports these days they have trophies for competing. I am like that doesn't make any sense to me. Isn't competing the trophy? That is the trophy. The memory. The feelings. The time spent. The comradery you learned whether it is with teammates or not or with coaches and learning from them. That is the trophy. You don't need one to put on the mantle to show that you have performed. Your trophy on your mantle should be when you won. That is the trophy.
In some cases you shouldn't need a trophy on the mantle to showcase that. You won. You know you have won. Why do you need to prove it to other people? That kind of confidence is so important I think in life. I don't need a trophy to know whether I won or to prove that I won. It is there. You won. It is not about other people. It is about your own self-confidence.
The thing that I like to talk to my 13 year old daughter and eventually I will share with my little boys is that it is confidence. Be strong. Go do it. Don't be afraid of the outcome. What is the worst that can happen? I tell this story all the time about when I was younger. I sang the National Anthem at Yankee Stadium. I got there late. I wasn't able to do a sound check. They told me there was a slight delay. I went out there and started singing the song when they finally called my name. I came out there right behind home plate. The delay totally screwed me up. I totally messed up the anthem. I was devastated from that. I cried my eyes out that night. It was devastating.
When I came off the field Dave Winfield, who was my favorite Yankee of all time, put his arm around me and said, 'Hey listen. You stayed out there. You didn't run from it. You did the best you could and you stayed out there.' I look at that moment in my life and I say that was the worst moment that I have ever experienced. Nothing could feel that worse to me.
So whenever I go and do something I think well I have already experienced the worst thing that I could ever experience. I am good. I won't die. I am going to be alright. I'm going to live through it. So those are the things that are important to me. It is knowing that I got this self-confidence that I have learned from my failures. I can now look at every experience as a positive.
AE: What advice do you have for new dads?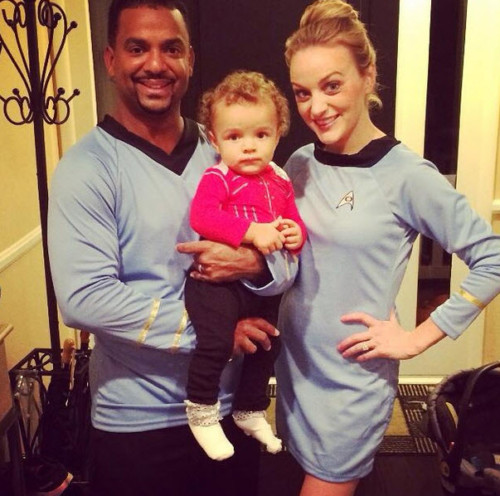 AR: There is nothing to substitute love and nothing to substitute you being there. No matter how much you may Skype or FaceTime nothing replaces being there. To me that is I think the one piece of advice I would give. It is to do everything you can to make your family a priority.
Life of Dad Quick Five
AE: What is your favorite family movie you guys like to watch together?
AR: I don't know if there is one favorite family movie. My little ones control the TV right now. The movie that they are watching the most is The Incredibles. Nemo is always popular in the house. Up is now big there. It is the Disney Pixar movies that are on in my house all the time.
AE: Do you guys have a favorite song that you all like to sing and dance to as a family?
AR: I wouldn't say that there is one in our family. I am performing at my golf club in a couple of weeks. The new song in my head is Usher's Crash. I love it and I am singing it at the show. That is one that I am connecting to right now.
AE: Describe the perfect family vacation.
AR: I think we took one. We went to Stockholm with some friends. My wife's mother and father came along. My in-laws would watch the kids and we met up with some friends. We played golf. We went sightseeing and saw all the cool things that Stockholm has to offer. That is where you can enjoy yourself, but you can bring your golf clubs and play. That is a perfect vacation. You are with your entire family and you can do the stuff you truly love to do.
AE: The first thing that popped into your head when you first place for Dancing with the Stars was…
AR: A dream come true.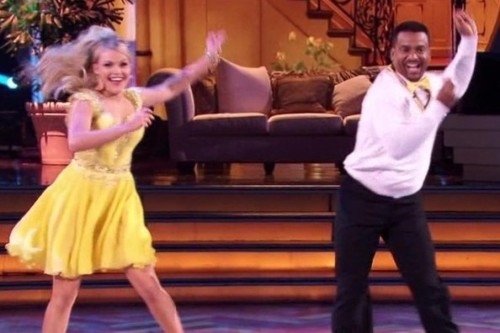 AE: Besides you, who does the best version of The Carlton dance?
AR: I would have to give it to my Dancing with the Stars partner Witney Carson. She did a fantastic job. She is an amazing dancer and an amazing talent. She is probably the second best that I have seen.
Follow Alfonso on Twitter at @alfonso_ribeiro.