Mom records her daughter's reaction to seeing her in the morning instead of Daddy – and the TikTok video she posted is absolutely PRICELESS!
Every parent knows that babies and toddlers love to play the 'favorite' game. Often in the earlier stages, it's Mommy. And then Dad can become the one they want more of. It can be funny, frustrating and even painful. Anyone who hasn't been the favorite parent for a period of weeks knows this is facts.
One mom – who goes by @b.rileybabbles on the social platform TikTok – decided to video her daughter's reaction to seeing her one morning and share it with the world. The hilarious result has gone viral, racking up 8.8 million views, 1.6 million Likes, nearly 10k Comments and more than 50k Shares.
Clearly it struck a relatable nerve with parents!
Here's the HILARIOUS video!
"I wake her up every morning and it never fails that she yells dada 😂😂😒", Mom posted with the video.
The text overlay also reads, "She'd rather see her daddy 😭😭 I feel betrayed! 12hrs of labor!!! 😂😂"
Mom uses the 'face with tears of joy' or the 'crying with laughter' emoji in both – it's either laugh or cry when you're not the favorite parent, right?!
One of the most hilarious moments of the video is when sweet baby Braelynn in wearing one of his funny onesies for babies and expresses her true feelings about seeing Mom instead of Dad by saying, "Oh Lordy".
We totally understand why Mom felt betrayed.
Mom has continued to share sweet and funny Daddy-Daughter moments on their TikTok channel, like these:
"My hubby has been stolen by a toddler 😒😂"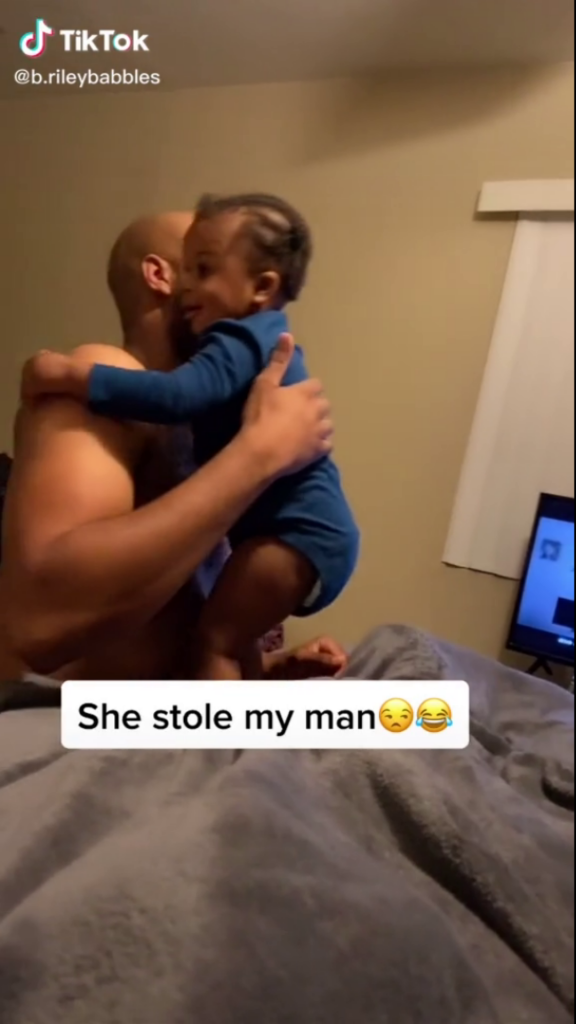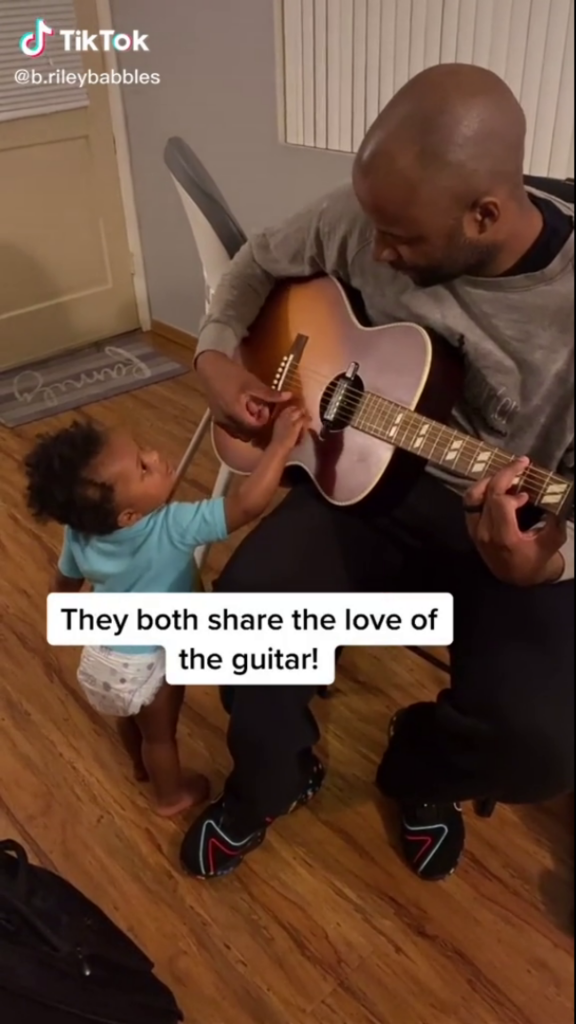 "We are a family of music❤️"
Dads and Moms of the Life of Dad community:
Can you relate to this video and story?
Which side best describes your experience as a parent – the favorite, or the 'other' parent?
Share your funny stories of how your kid showed you who was their favorite parent in the Comments!