Well the kids are back to school! Finally! Sure they were back for a little while last Spring, but before that it had been about a year since they were in a classroom. Add it all up, it's been about two years since we have had any semblance of a school or home routine for our kids.
The pandemic has been a very challenging time for parents all around the world.
Now that our kids finally have somewhere to go every day again, my wife and I decided it is time to establish new routines in our house, and try to leave some of our anxiety from these crazy last few years behind. LuuF, our family's favorite mattress brand is helping us do just that with their wonderful products which are bringing more calm to our household.
Here are some of our new routines we're trying our best to implement:
Daily Meditation / Gratitude After Kids Leave The House
I'm not sure I've ever been more grateful for quiet time so after I drop the kids off at school, I spend some quiet time each morning, praying, meditating, and being thankful for my kids and the life that we all have.
Afternoon Creative Time on our Porch Swing
We recently moved across the country, and in our new town (Nashville), screened in porches are the thing. My wife bought a porch swing, and it actually holds a twin mattress. So we have a LuuF Simplicty on there. And it is SO comfortable.
I head to this swing each afternoon when I'm burnt out from computer work, and just have some creative time with a notepad and pen where I'm jotting down big ideas. This new routine energizes me about the future of Life of Dad and more.
And then, of course, when the kids get home from school they want to spend some time on the swing and unwind.
By the way, you can save 40% (yes, 40%) on all of LuuF's amazing mattress products if you use the code LIFEOFDAD40 at checkout.*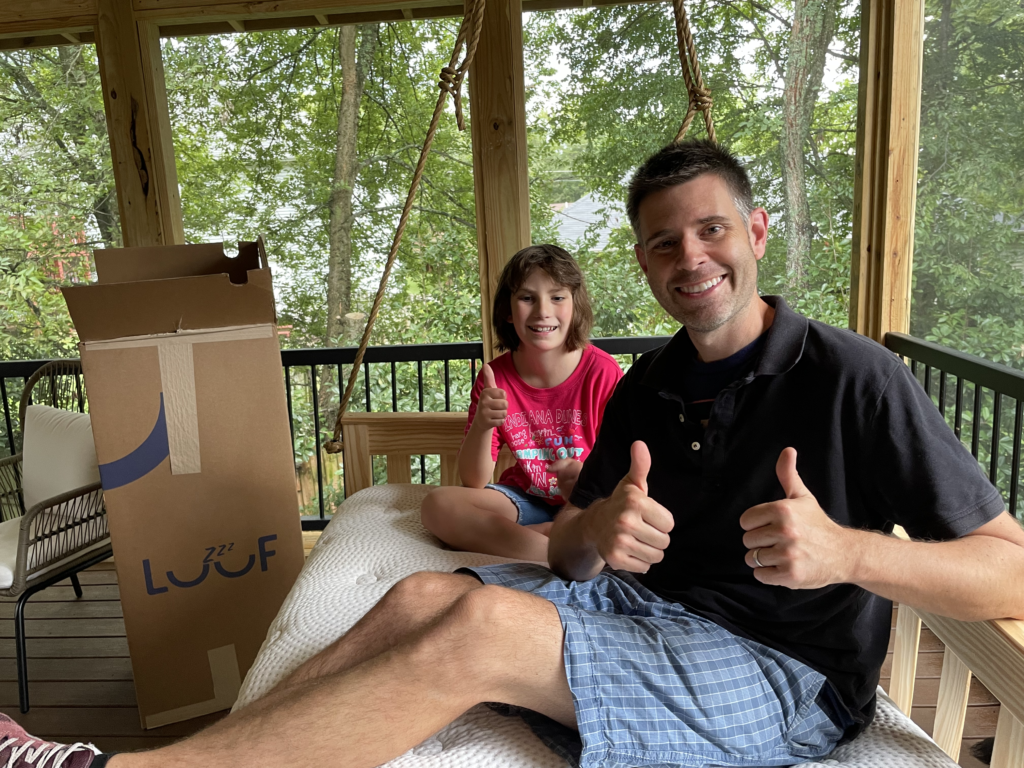 Reading and Going to Bed Earlier
It got a bit chaotic for us all this past year and a half. Kids always on devices, up till 10 or 11PM. Now that we are all sleeping on comfortable mattresses, bedtime is much more welcomed by everybody.
As burnt out parents over the past two years, we were letting our kids use a tablet or phone as much as they wanted, just to get by. Well now, we're now making sure that all of the kids are reading every night, which helps us all calm down at the end of a long day.
Now that we are getting the break during the day that we need (when they are in school), my wife and I are more energized to read along with them each evening as well.
All of these new routines are relieving anxiety in our home, and setting our family up for a great fall season.
We're very thankful to LuuF for providing us with safe, affordable, high quality sleep products which are making our home much more peaceful, and our sleep much more comfortable.
Okay, and I have to shout out how cool it is when one of these mattresses arrives.
It starts in a big box, which my kids love.
Then the mattress comes out all wrapped up.
And when you break the plastic wrap on the mattress, it magically transforms into an amazing LuuF. It's so much fun.
Thanks so much LuuF for what you do for us! We are proud to have a LuuF on every bed in our home!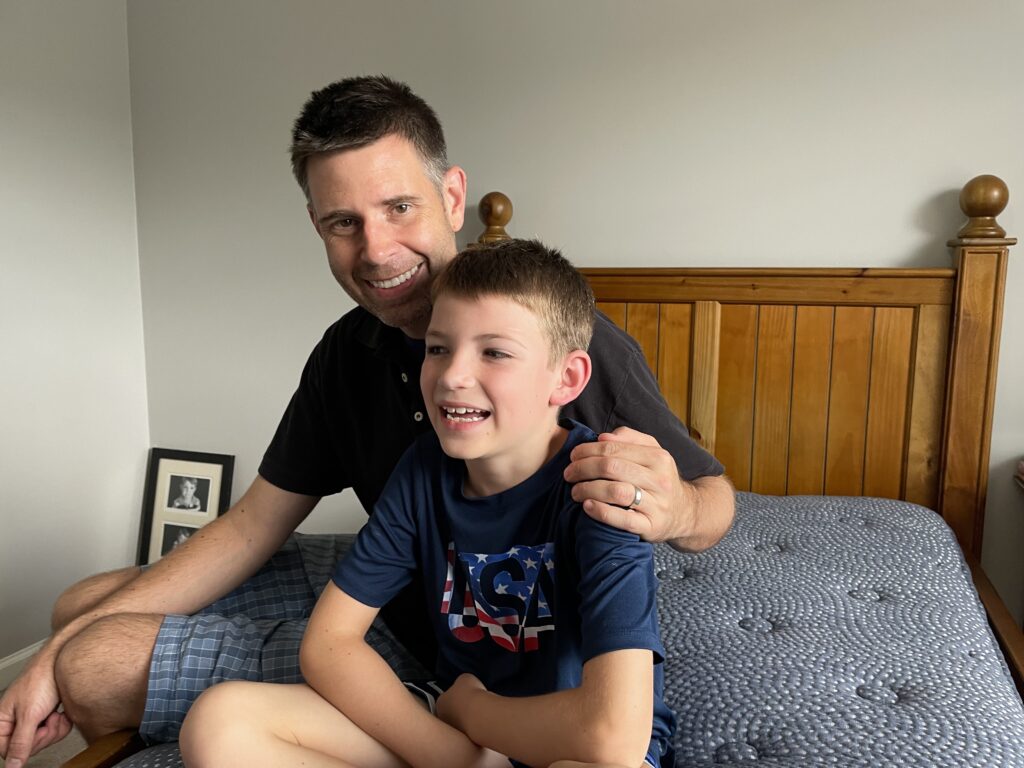 * The only LuuF product you can not save 40% on are removal services and bases. All of their other products, you can absolutely save 40% on, including their amazing Little LuuF and accessories. As a reminder, use code LIFEOFDAD40 at checkout for your discount.
**This post is sponsored by the best mattress brand in the world, LuuF, but the opinions in this post are my own.