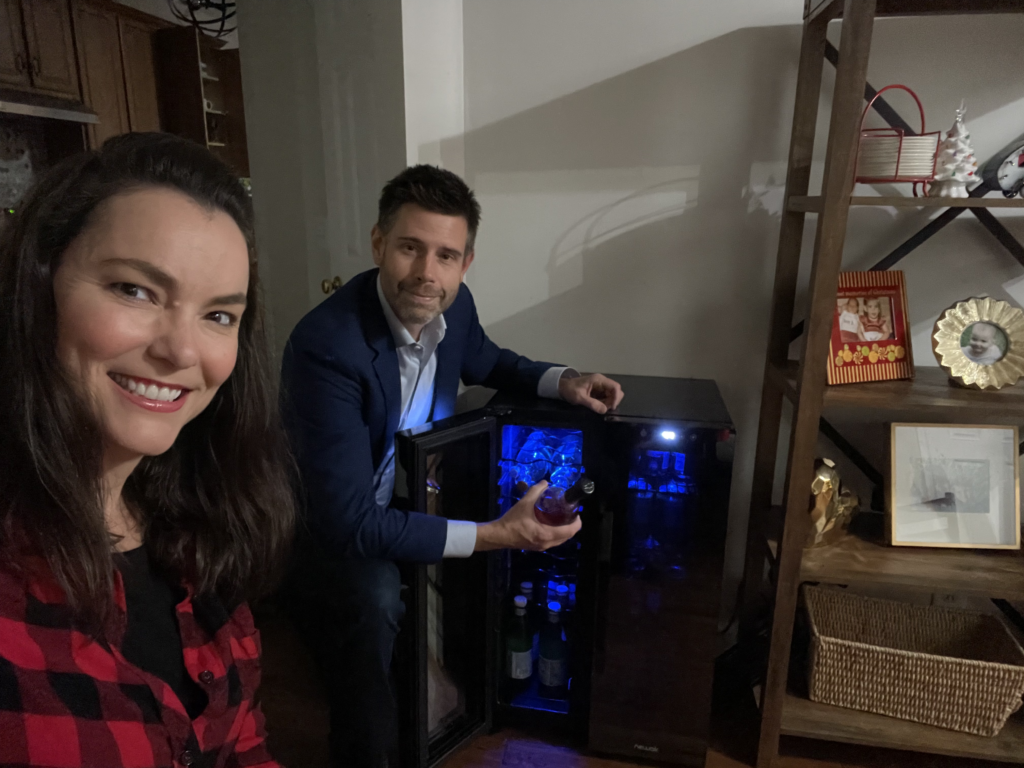 *This blog post is in partnership with NewAir who gave us this incredible Shadow Series Wine and Beverage Fridge
It's been a really busy fall season for our family. School, sports practices, after school activities, birthday parties, and so much more.
My wife and I often feel like strangers passing in the night after our busy family days. Sometimes we say our relationship is like the game 'hot potato.' You take the kids, now you take the kids. And now it's your turn again!
Well, as the holidays approach, something just arrived in the mail that is going to re-kindle our romance, and get us in the holiday spirit…
Santa delivered New Air's Shadow Series Wine and Beverage Fridge to our doorstep about a month early!
Upon opening up the box, my wife and I both had a smile on our face, knowing this new product was going to bring us many smiles for the holiday season and beyond.
Whether it was going to be drinks for the two of us, or for friends and family, us and our wine were going to be CHILL-in! Cheers!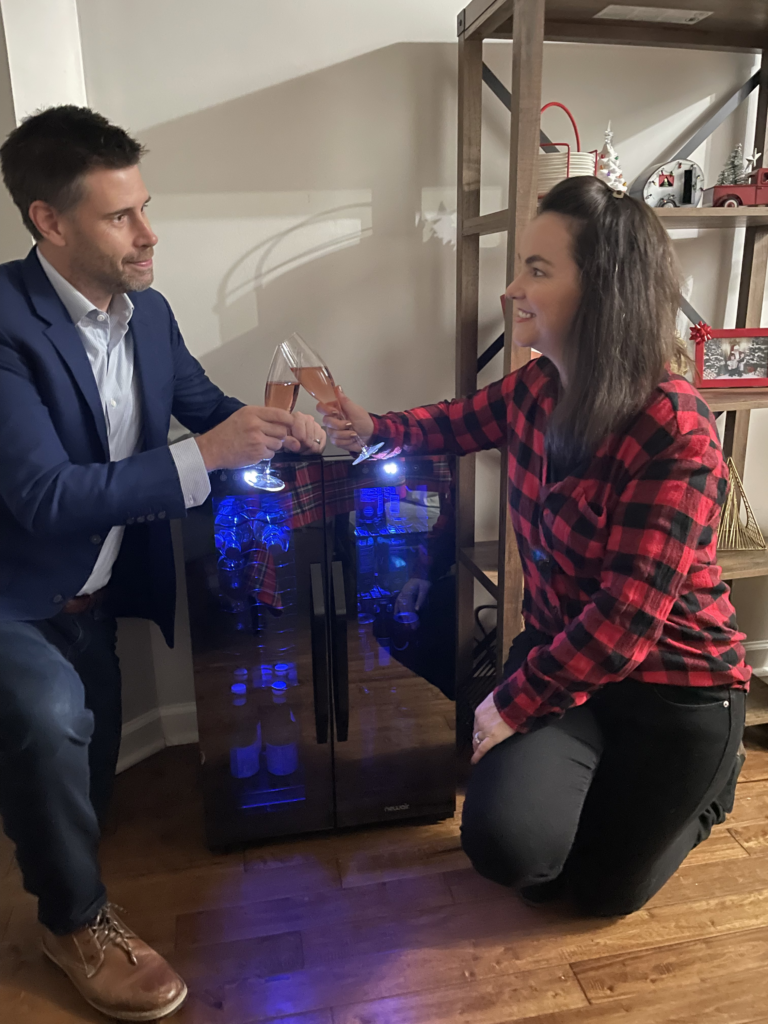 Champagne for New Years, wines for Christmas parties, and sparkling water for everyday use, this beverage fridge is where we're going to be keeping the good stuff.
The assembly was super easy, and I restructured the racks within the fridge to make it perfect for our needs. I was excited to see it had dual temperature zones, so I could set a different temperature for the 12 bottles stored on one side vs. the 39 cans stored on the other side.
Like any guy, I was super excited to load drinks into it, and they fit perfectly. So much more than a fridge, I knew the beverages in here were going to make memories for us in the years to come.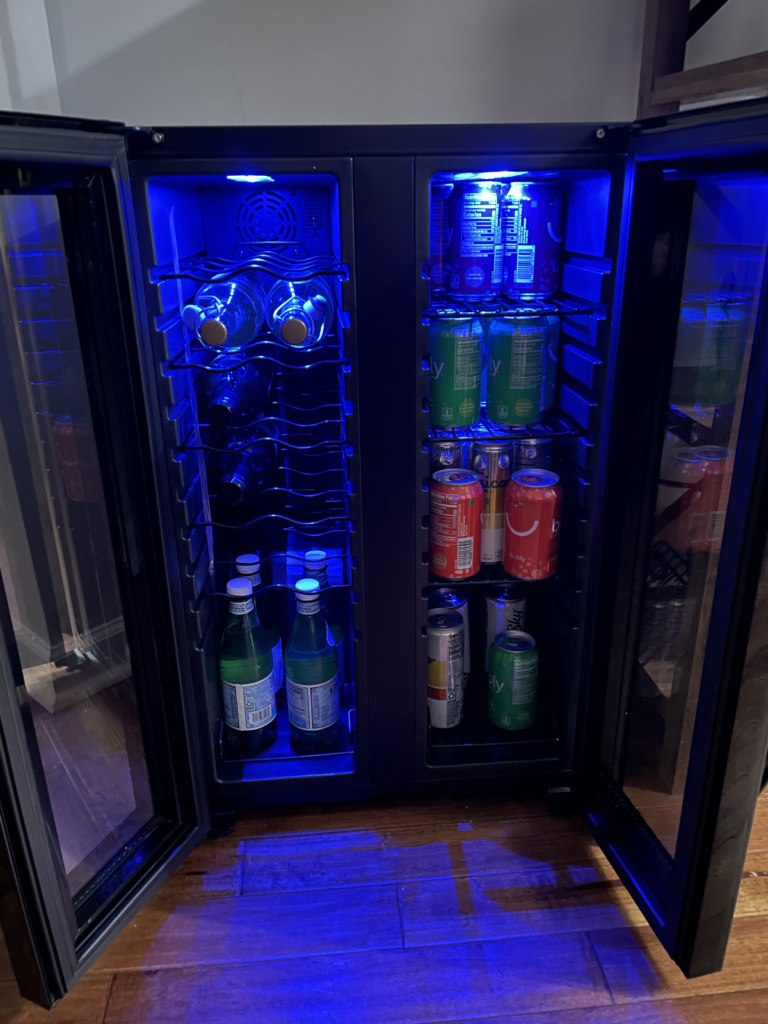 Finally, let me say how cool looking this Shadow Series Wine and Beverage Fridge is. It fits perfectly into our dining room, and makes the space look that much more classy.
I love that it has some cool light settings, and is also mirrored. With the blue colored lights on in the fridge, and the lights in the room dimmed, it glows in a light blue, and the mirrors on the doors really make it aesthetically pleasing.
I'll leave you with two gifts:
You can get 10% off the

Shadow Series Wine and Beverage Fridge

by using discount code

LIFEOFDAD

at checkout.

Enjoy the gift of a picture of our sweet St. Bernard dog, Duke, in one of the mirrors on the door. Enjoy and Happy Holidays!