Dad imitates daughter in viral TikTok video, and it's just too real.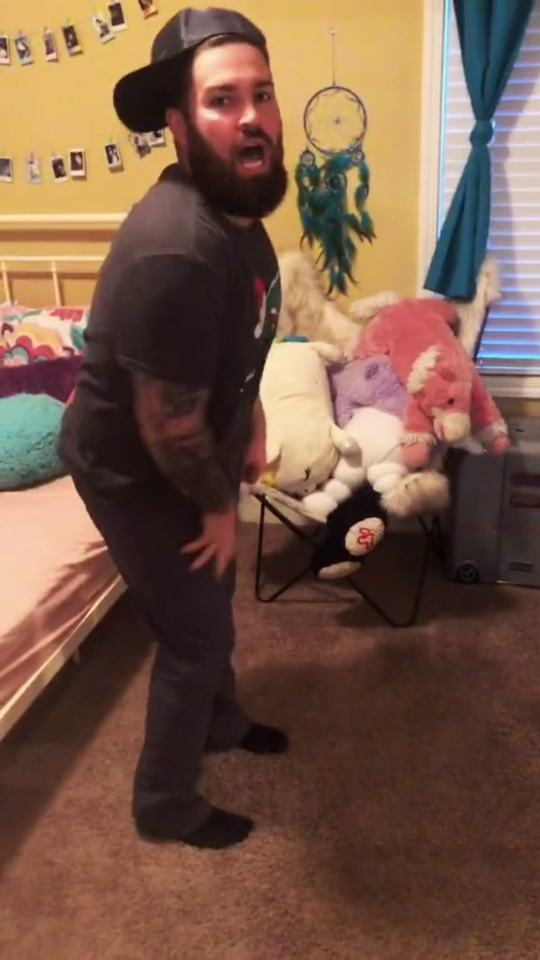 A dad – with an awesome sense of humor and quality acting abilities – decided to imitate his daughter in a now-viral TikTok video of her night-time routine, and it's painfully real and absolutely hilarious.
Parents of kids of the same or similar age range will completely relate. In the posted to the family TikTok, dad role-played an evening in the life of his 8-year-old daughter.
The laughs have been shared far and wide, with video racking up an incredible 15.9 million Views and 2 million Likes.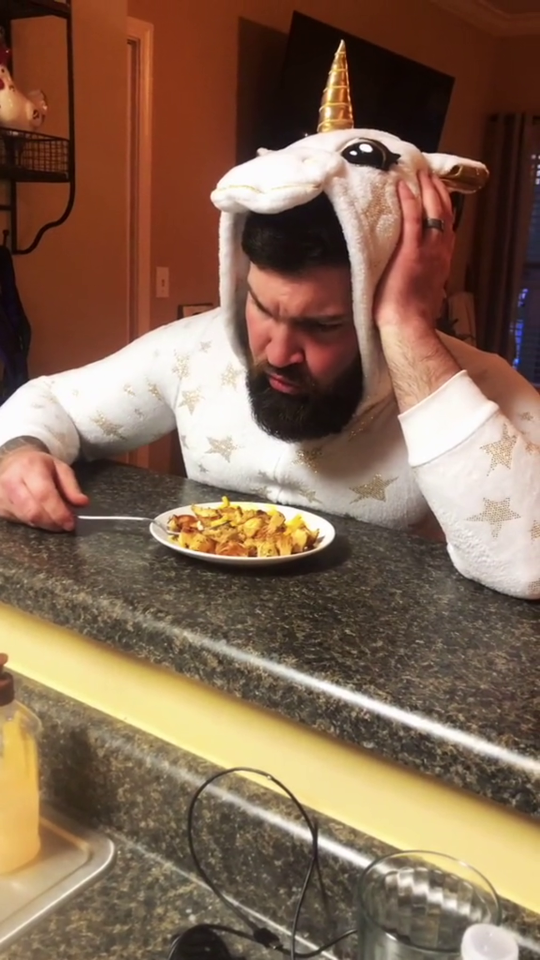 The unicorn onesie is hilariously on point!
Without spoiling the surprise giggles too much, you'll see dad (remember, acting as his 8-year-old daughter) bouncing in the door straight school and immediately looking for a snack (accurate AF!). Skip to her making a dancing TikTok in her bedroom in front of the mirror, taking a bath, wearing a unicorn onesie, eating dinner, and brushing her teeth.
If you've ever heard the words "spicy toothpaste", then you know exactly how real the struggle is. And what kid's night-time routine would be complete without some bedtime antics, just for kicks. Right?!
Get ready to laugh, because there a more than a few LOLs in this TikTok!
Check out the viral TikTok and dad's hysterical impersonation of his 8-year-old daughter. This truly is comedy gold!
And there's a Part 2…his daughter's morning routine, and it's parenting gold!
Having a good sense of humor as a parent seems like a modern day survival tactic. These kids drive us crazy with strong personalities, demands and quirks.
We salute dads like this who score back for the team by imitating their kids and bringing us some laughs while they're at it. You remind us that we're not alone. Thank goodness we're not the only ones living these insane and whacky moments!
Thanks for reading! We hope you laughed as much as we did.