Dale Earnhardt Jr. is this week's guest on The Life of Dad Show.
On The Show
Dale Earnhardt Jr. sits down with The Life of Dad Show host, Art Eddy about the joys of fatherhood, what values he looks to instill into his daughter as she grows up and wonders if she will know about his NASCAR career.
Dale Jr. talks with Art about his new book Racing to the Finish: My Story and why he wanted to write this book. There were a few things Dale wanted to make sure his fans understood about his NASCAR career and Dale highlights that in his book. Dale also shares with Art how hard it is for him to decide which of his many accomplishments in his racing career stands above the rest.
About Dale Earnhardt Jr.
Dale Earnhardt Jr. is an American professional stock car racing driver, champion team owner, businessman, and television analyst for NBC Sports Group. He began his racing career at seventeen years of age with his dad, Dale Earnhardt Sr. He won consecutive NASCAR Busch Series Championships in 1998 and 1999 and the Daytona 500 in 2004 and 2014. Dale lives in North Carolina, with his wife, Amy, and their daughter, Isla Rose.
Follow Dale on Twitter at @DaleJr and go to dalejr.com/book to preorder his book Racing to the Finish: My Story that comes out Oct 16th.  
About Racing to the Finish: My Story
When NASCAR star Dale Earnhardt Jr. retired from professional stock car racing in 2017, he walked away from his career as a healthy man. But fo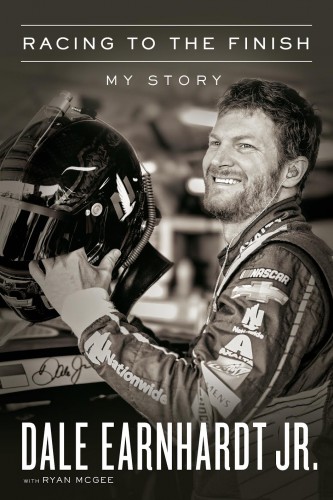 r years, he had worried that the worsening effects of multiple racing-related concussions would end not only his time on the track but his ability to live a full and happy life.
Torn between a race-at-all-costs culture and the fear that something was terribly wrong, Earnhardt tried to pretend that everything was fine, but the private notes about his escalating symptoms that he kept on his phone reveal a vicious cycle: suffering injuries on Sunday, struggling through the week, then recovering in time to race again the following weekend. For the first time, he shares these notes and fully reveals the physical and emotional struggles he faced as he fought to close out his career on his own terms.
In this candid reflection, Earnhardt opens up about his frustration with the slow recovery, his admiration for the woman who stood by him through it all, and his determination to share his own experience so that others don't have to suffer in silence. Steering his way to the final checkered flag of his storied career proved to be the most challenging race and most rewarding finish of his life.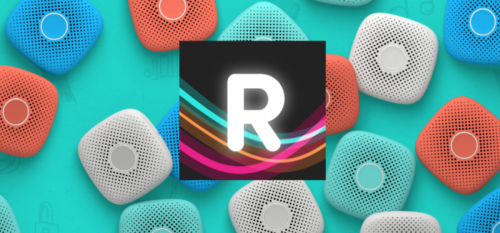 The Life of Dad Show is being brought to you by Relay.
Relay is a screen-free smartphone alternative that kids love and parents can trust. It's as easy to use as a walkie talkie, and works everywhere. Relay eliminates the distraction of screens without sacrificing the safety of easy communication that allows parents to feel comfortable letting their kids explore the world around them. It is a win-win for parents and kids. For more information go to relaygo.com.
About The Life of Dad Show
The very best of Life of Dad…PODCASTED! Featuring your favorite hosts, Art Eddy and Jon Finkel. Life of Dad is the first ever and fastest growing social network for dads. Featuring thousands of blogs, videos, podcasts and more, Life of Dad is the one-stop entertainment destination for fathers. Sit back, crack open a brew, and connect with dads from all around the world who are sharing their funny, entertaining, and heartwarming stories on Life of Dad.
Subscribe to The Life of Dad Show on iTunes and leave a review and you could win a Life of Dad prize pack.