When I was growing up I remember seeing the Hootie and the Blowfish video "Only Wanna Be with You." That was the first time I heard of the group. As a sports fan seeing a band that played great music and also have the likes of Dan Marino, Fred Couples, Alonzo Mourning, and Muggsy Bogues in their video was pretty cool. So I picked up the album and became a fan of their music. I thought the lead singer of the band, Darius Rucker had such a unique voice. That was one of the reasons why I enjoyed their music right away.
A few years back I saw that Darius went out on his own with a solo Country album. Going into another genre of music must have been tough, but as you will see in my interview with Darius it wasn't that big of a transition. Rucker now has just released his latest album called "Southern Style" that you can purchase on iTunes.
Darius took the time out of his busy schedule to talk with me about his new album, sports, and fatherhood.
Art Eddy: Let's first talk about your new album, "Southern Style." How long of did this album take you and was it similar to past albums?
Darius Rucker: It took a while. We were making two albums last year. We were making this record and the Christmas record. It took a while to get it the way I really wanted and to feel happy about turning it in. I actually turned it in two days after the very last day I was allowed to turn it in. So I was hoping that it would all get out. (Laughs.)
AE: Does one song stand out to you more than the others on the new album?
DR: Oh goodness. I love them all, but the title track is a special song. "Southern Style" I think is great. There are a lot. I want to name ten of them, but I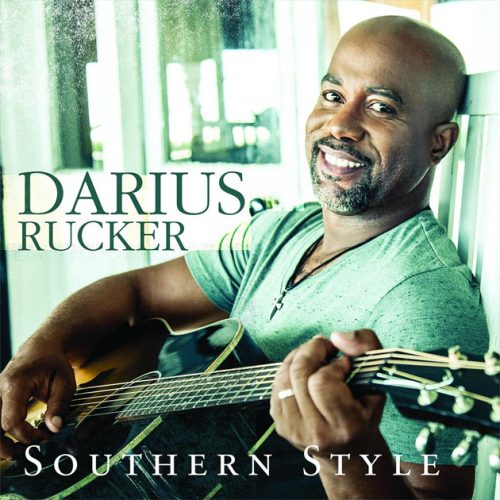 love the record. I think it is going to be fun to see what people who bought the record say about it.
AE: When inspiration for a song happens for you, what is the process like from taking that idea to creating an actual song?
DR: It can vary. A lot of times you will be riding in your car or talking to somebody and you put that into your voice memo. When you get with your buddies to write and you say hey I got this idea. You come out and write that. Or you could be sitting in your house and have an idea for a song and pick up the guitar and have a song in 20 minutes or an hour. So it varies. It really does. It can be any number of ways and with any amount of time that it could take.
AE: What is your take on the evolution of music since you got into the business? Are you happy with ways people can get music like iTunes?
DR: I love the technology. I think it is great. I love how easy it is to actually buy a song. Yes it killed the whole industry of record stores. Yet it is a great way to be able to get music. What I always say is that when I was with Hootie and the Blowfish the only reason we did tours was for advertisements for our records. Now the only reason that you do records is to advertise your tours because it has changed so much. I am not mad at anybody. Life is the way it is. God has blessed me to be able to play music for a living. So I am cool.
AE: You have done Rock, R&B and Country albums. You have done well in all those genres. Was the transition hard for you to get into different genres?
DR: At first it wasn't. I got real lucky. The first guy that my manager talked to talked him into getting me a record deal. It was the president of Capitol Records, who is now the president at Universal. His name is Mike Dungan. He was instrumental in my success. He let me make the record that I wanted to make. I got a song and said let's go see what we can do.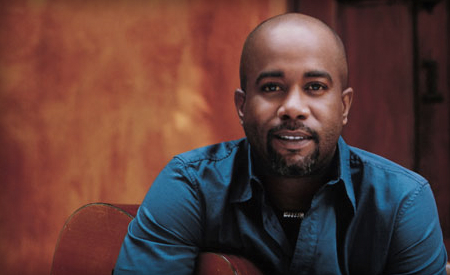 It was a great bunch of guys doing hard work. I went to over a hundred radio stations. Just getting into the car and driving to three or four a day. The next morning getting into the next city and doing that for five days a week. We were doing that and it paid off. We had a good song. I had some really cool people play my music for me. That was great.
AE: Of course many of your fans know that you are into sports and that you follow the Miami Dolphins. Are you happy with the Dolphins getting Ndamukong Suh?
DR: Oh yeah. Absolutely. I have been a Dolphins fan my whole life. So many times at the end of free agency I go, who did we get and why didn't we get anybody that I want to actually talk about? Getting Suh, we were number 24 against the run last year and sixth against the pass. Him sewing up the middle makes things a whole lot better.
AE: Now switching to fatherhood, what are some of the morals you look to pass on to your children as they grow up?
DR: That love of God is so important. My kids are great kids. I always stress to be good people. Be good to others. For me I tell them that it is easier to be nice than to be a jerk. I say it to my kids all the time. That is one of the things that I remember from growing up. My mom said how important it was to be a good person. That is one thing that I truly try to put into their lives. It is just second nature. It is to be nice and help folks.
AE: What are some of the traits that your kids get from you?
DR: All my three kids are hilarious. They are funny, but they think that they are hilarious. You know what I mean?
AE: Haha, yep.
DR: I laugh constantly with them. The thing that is amazing to me is that the three of them can sing. My oldest talked about wanting to be a singer, but decided that it wasn't for her. I was cool with that. If they were to ask me what I wanted them to do singing would be the last thing I would want them to do. Go be an engineer. Go be a doctor. Go get a real job. Get a family and live a great life, but they can all sing.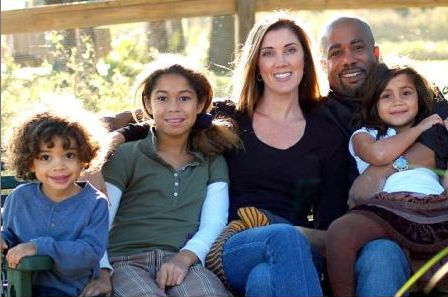 AE: What advice do you have for new dads out there?
DR: Love them! Love them and help out. Anytime I meet a guy that says he never changed a diaper I go are you kidding me? (Both laugh.) I am not trying to say that I was the one getting up at four. I would try and get up at four and my wife would say why are you getting up? She wants me. (Both laugh.) I would be like you are right and then go back to bed. Love them and help out. That would be my advice to new dads.
AE: Hey at least you tried to help out. Your wife says that you should go back to bed, well go back to bed.
DR: Yeah. If that is what you need me to do, I will go back to bed. (Both laugh.)
Life of Dad Quick Five
AE: What is your favorite family movie you guys like to watch together?
DR: Oh goodness gracious. Good question, good question. For me it would be "Elf." I love how much we laugh when we watch that. It might not be for the other folks, but I like it.
AE: Do you guys have a favorite song that you all like to sing and dance to as a family?
DR: Well it was our jam for a long time. When it came on in our house or car we would have a dance party. "Blurred Lines" was our jam. That was our jam! (Both laugh.)
AE: Describe the perfect family vacation.
DR: Five of us living a month in Europe in June. It was the perfect family vacation for me.
AE: What was the first thing that popped into your mind when you heard your first song from the Hootie and the Blowfish days on the radio?
DR: If I am not mistaken the first time I heard "Hold My Hand" on the radio me and Dean, our bass player and my best friend, were driving in his blue station wagon. It came on the radio and we turned the station. (Both laugh.) We were like wow they are playing us on the radio. I don't know. It was weird. It was really weird. We were like they are playing us on the radio.
AE: Was there one artist or band that inspired you the most to become a musician?
DR: When I was a tiny kid I would listen to Al Green albums. I am talking when I was about five or six. If you put those albums on I would stand in front of you and your friends and do a concert for you singing Al Green records. (Both laugh.) He was a guy that made me want to sing. One the truly sad days of my performing life was when my voice started to change. I realized that I wasn't going to be able to sing those Al Green songs anymore. That crushed me.
Get his new album "Southern Style" and check him out on this year's tour! For more info go to www.Dariusrucker.com
Follow Darius on Twitter @dariusrucker