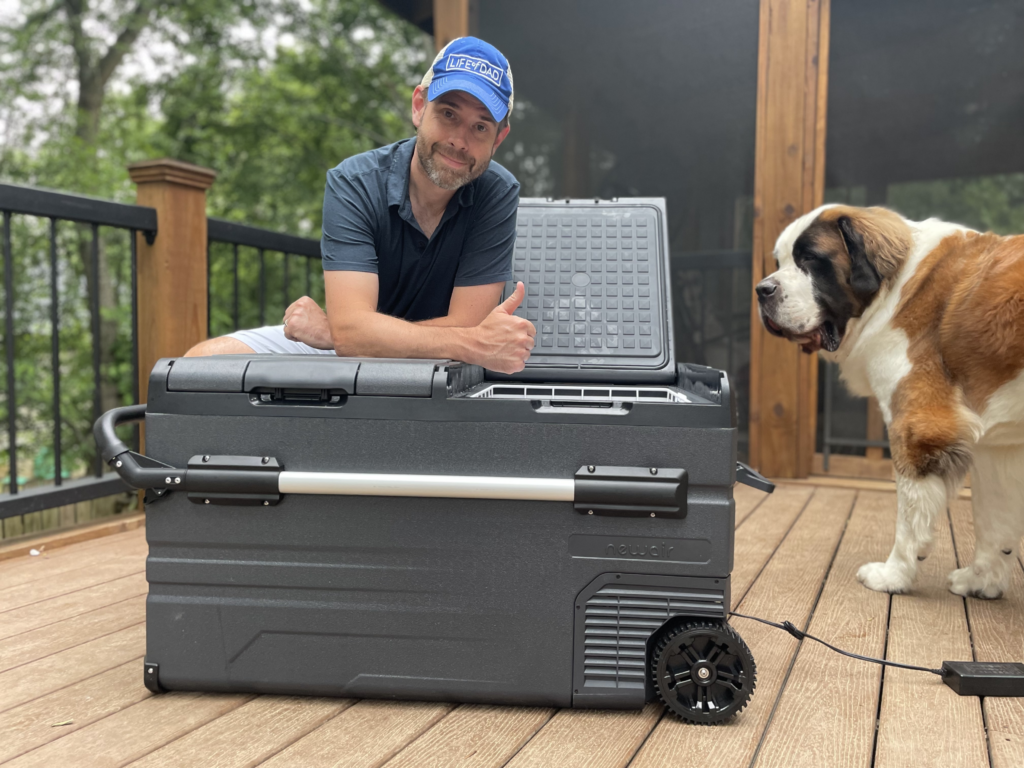 *This blog post is in partnership with NewAir who gave us this incredible Portable Electric Cooler
I knew I wanted this groundbreaking cooler from the moment I set my eyes on it, but I had no idea that every dad, mom, kid and dog that came to our 4th of July Party would not be able to stop staring at it as well.
When the box arrived on my doorstep, it felt like Christmas in July. Once the cooler was out of the box, I started walking this baby down the sidewalk, just to see how smoothly it rolled. It felt like I had power steering with the sturdy expandable handle and sweet wheels, and my neighbor dads were in awe of this gadget before they even knew exactly what it was.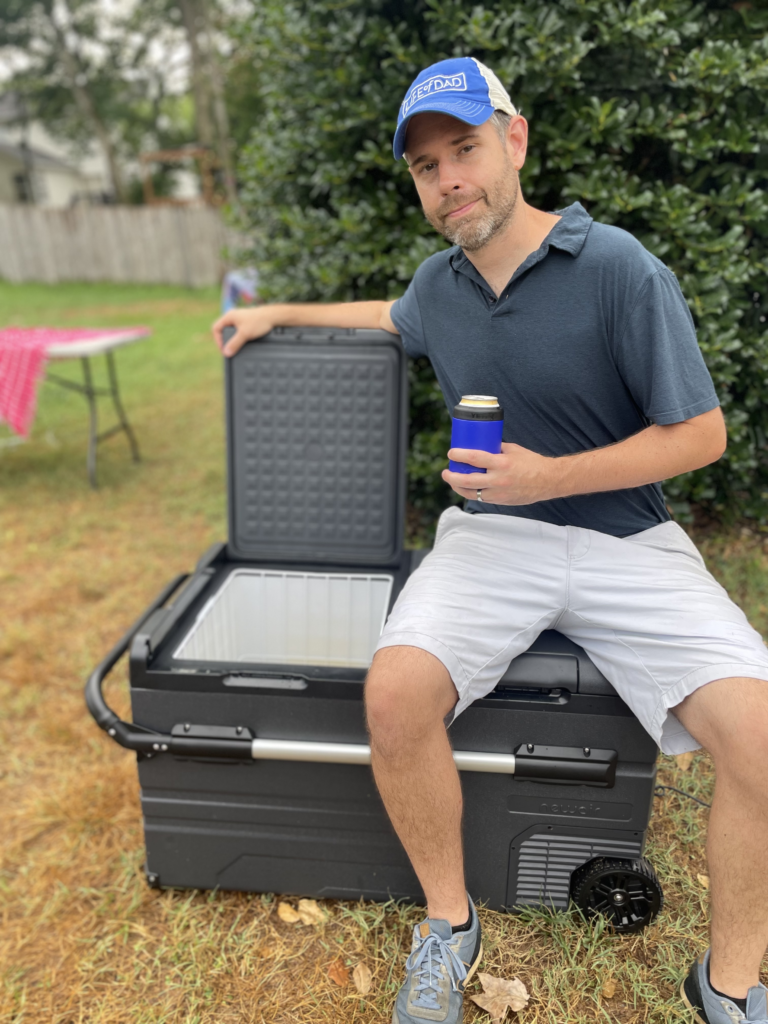 All I needed was an extension cord from the garage, and my NewAir Portable Electric Cooler was in business. It was a couple days before our big 4th of July party, and we had run out of freezer and fridge space, so this cooler came to the rescue. I set one side to 20 degrees Fahrenheit, and the other to 31.
I never had even imagined a scenario where I'd be able to keep the meats frozen and the drinks ice cold outside without making even one ice run.
It was super simple to learn how to temperature control the two different compartments, and with Max Cooling mode, it got real cold, real fast. We haven't taken a road trip with this baby yet, but you can connect it to power via your car's cigarette lighter. And talk about next level – there is a SOLAR POWER OPTION (solar power panels bought separately) if you want to keep it working for days while camping in the middle of nowhere.
When the 4th of July finally came, neighborhood friends started rolling in, and right away I could tell the fellow dads were having trouble having conversations and focusing. They were all just staring at the NewAir Portable Electric Cooler! The dads would excuse themselves from conversations, and then go spend time checking out the two massive compartments, click door latches, durable handles, temperature controls, and rugged wheels.
Yeah, I was the man at this party, and you can be too with your own NewAir Portable Electric Cooler. Get 10% off at checkout using code LIFEOFDAD10
My buddies were LOVING some added perks such as the bottle opener.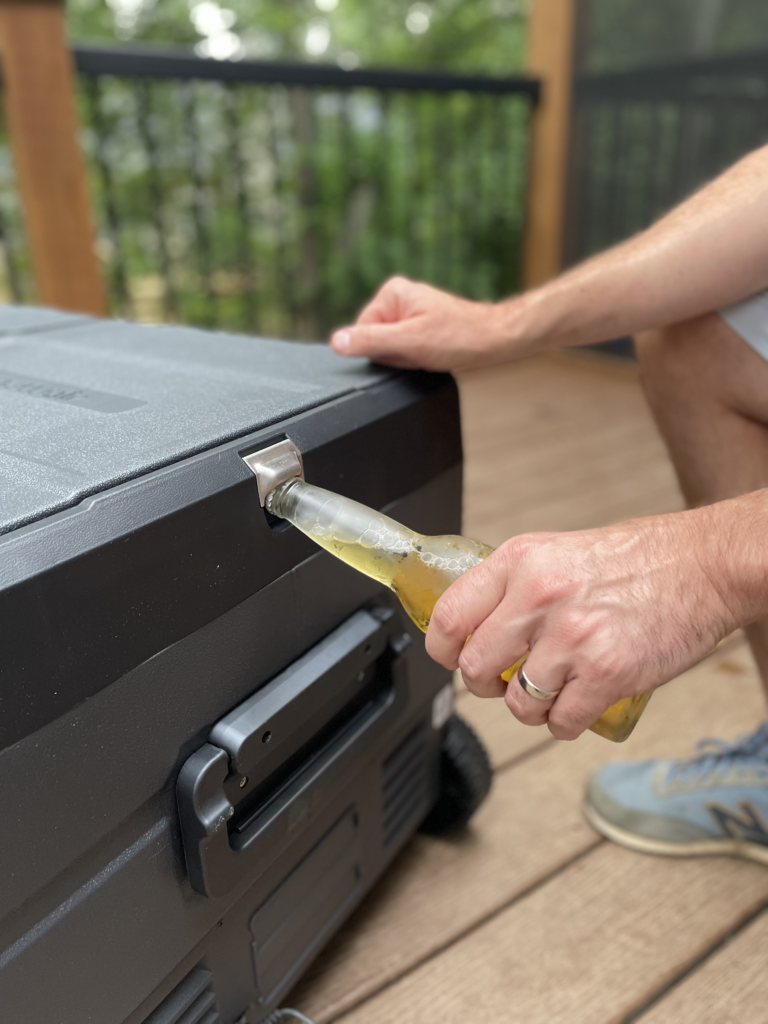 When people at the party needed a charge, this cooler had them covered as well!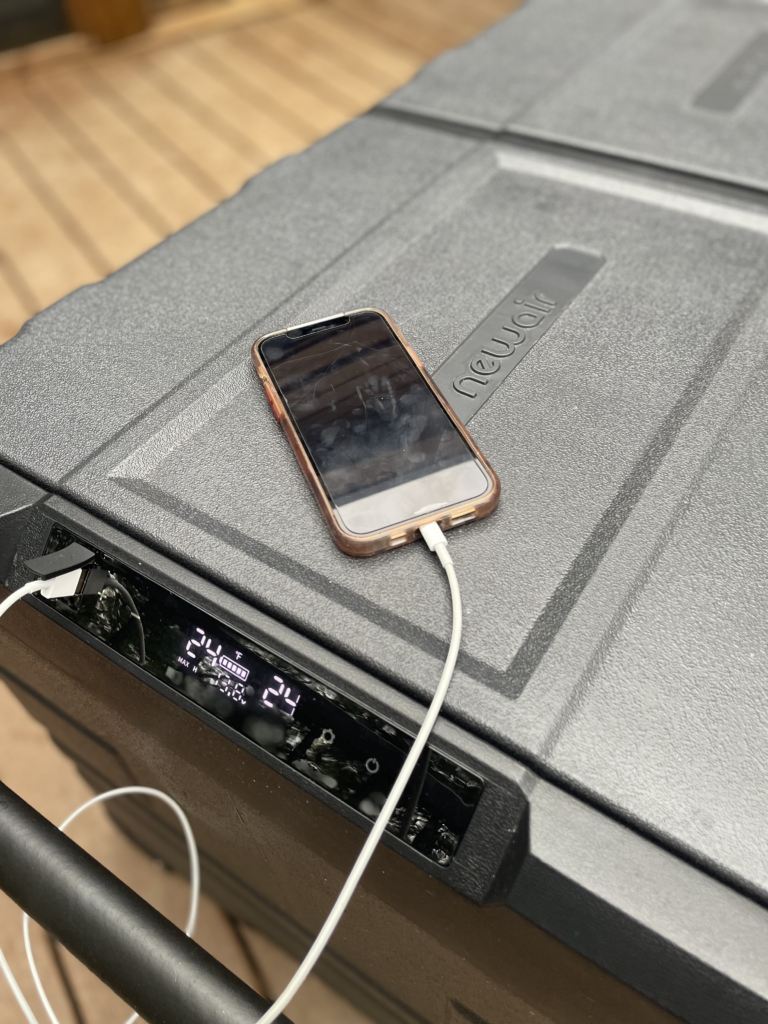 And finally, the cooler is a GREAT spot to sit and relax. So sturdy, so awesome. I was the man at the party because of this cooler, and I hope you get to experience this as some point as well!
I highly encourage you to go check out the NewAir Portable Electric Cooler if you want to be the talk of the town during football season this Fall!