Family dog is put to work as an extra parent, and the TikTok videos are hysterical!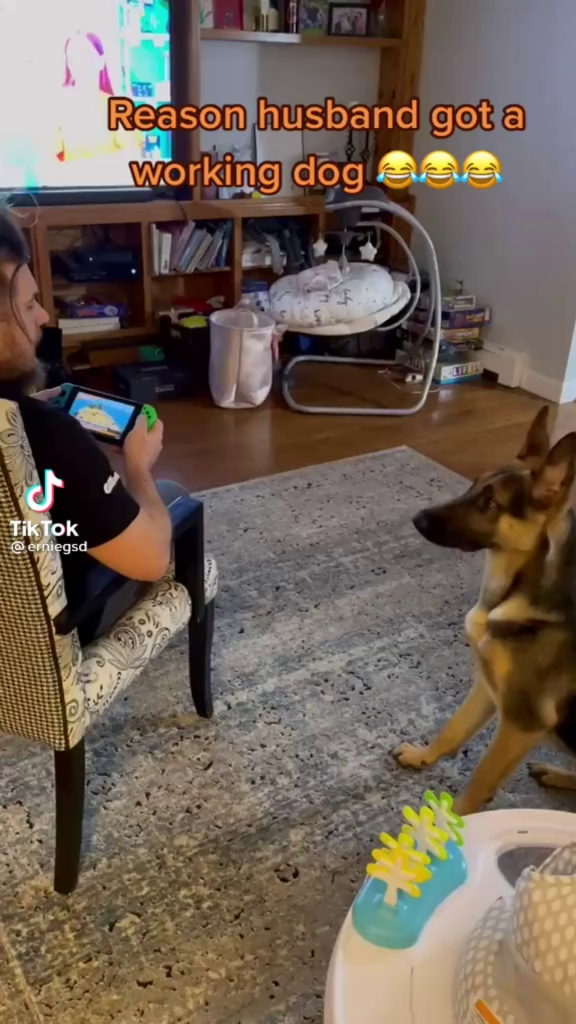 Every parent who has a family pet knows that great love comes with great responsibility. They are part of the family. Not an extra, but always included in the family member count.
One family have a working dog who is clearly a member of their tribe, but is also incredibly and hilariously extra. In a series of TikTok videos posted on the account @erniegsd (Ernie, the German Shepherd) they share just how they get their working dog to help share the parenting load – literally.
The perfect reward for your pet! Soft Treats are made with all natural ingredients and can be used as a training tool or just something tasty.
They have two videos that have cracked the 6 million Views mark, which definitely register on the 'viral video' scales. So what's the internet laughing and cheering at?
Keep scrolling, you're about to find out!
Starting with their most viral video, 'Reason why husband got a working dog 😂😂😂'
And this genius, hysterical and heart-warming family moment, 'Husband thinks hes [sic] slick' 😂'
They also put Ernie to work helping their baby daughter to learn to crawl. Nope, this isn't precious at all.
And finally, what modern family couldn't use a family pet who can perform tasks *ahem, tricks* like this one!
What would this family do without Ernie?! For real?!
Dads and Moms of the Life of Dad community:
Did you enjoy this story?
Do you have a family pet who helps you parent your kids?
Share your funny stories and pics of your extra family member in the Comments!