This week's Geek Corner takes a look at a retro show that gets a makeover, a tale (or tail) that is as old as time and shorts that make for family entertainment. I am going to take a look at some family friendly shows and movies that your entire family will enjoy.
She Has The Power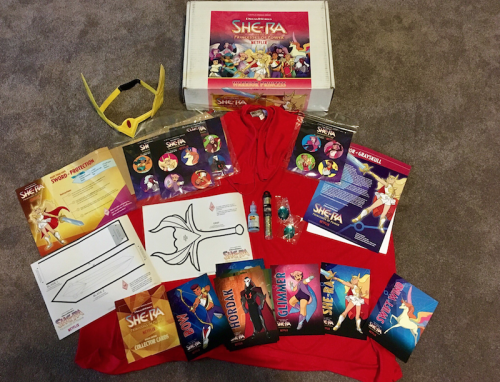 DreamWorks Animation Television and Netflix shares a first look of the highly-anticipated Netflix original series She-Ra and the Princess of Power. The series starts TOMORROW! My daughters and I are excited. Thanks to the folks over at DreamWorks Animation for sending me some awesome swag for the show that my daughters immediately took from me. She-Ra and the Princesses of Power is the story of an orphan named Adora (Carrero), who leaves behind her former life in the evil Horde when she discovers a magic sword that transforms her into the mythical warrior princess She-Ra. Along the way, she finds a new family in the Rebellion as she unites a group of magical princesses in the ultimate fight against evil.
A Man's Best Friend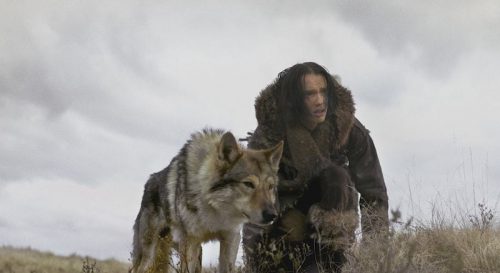 Tomorrow you and your family can pick up Alpha on Blu-ray and DVD. An epic adventure set in the last Ice Age, Alpha tells a fascinating, visually stunning story that shines a light on the origins of man's best friend. While on his first hunt with his tribe's most elite group, a young man is injured and must learn to survive alone in the wilderness. Reluctantly taming a lone wolf abandoned by its pack, the pair learn to rely on each other and become unlikely allies, enduring countless dangers and overwhelming odds in order to find their way home before winter arrives.
DC Collectibles Does It Again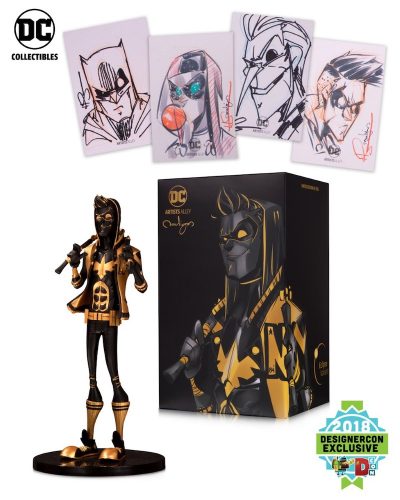 DC Collectibles, DC's in-house line of high-end collectibles, will make its DesignerCon debut, showcasing some of the company's most cutting-edge collectibles at this year's convention from November 16-18, 2018, in Anaheim, CA.
Taking center stage at the show is DC Collectibles' artist-focused designer vinyl line, DC Artists Alley. DC Artists Alley is inspired by the popular "Artist Alley" convention experience and allows innovative artists to put their eccentric spin on DC's most iconic characters. At DesignerCon, DC Collectibles will debut a DC Artists Alley convention exclusive variant of HaiNaNu "Nooligan" Saulque's Nightwing figure. The design embodies Nooligan's signature offbeat art style and features a "streetwear" makeover of Dick Grayson, complete with casual sneakers and a custom Nightwing varsity jacket. The standard version hits stores in December 2018, but a special-edition black-and-gold Eclipse variant will be available to purchase exclusively at the convention. The con exclusive is limited to 200 pieces and includes an original sketch of a Batman family character, hand-drawn by Nooligan.
DC Collectibles will also give fans an up-close look at upcoming DC Artists Alley figures from artists Joe Ledbetter and Chrissie Zullo. Ledbetter's anthropomorphic spin on Batman, the Penguin, Catwoman and Robin will be on display in the DC Collectibles booth alongside Zullo's whimsical transformations of Batgirl, Hawkgirl, Supergirl and Wonder Woman. Both sets of figures will hit stores in 2019, but fans attending the show can purchase custom art prints from each artist…and that's not all. DC Collectibles will also debut additional DC Artists Alley figures from a surprise artist to be announced at the show…stay tuned!
Here is the complete list of items available to purchase at the DC Collectibles booth (#1500):
DesignerCon Exclusive: DC Artists Alley Nightwing Eclipse Variant Designer Vinyl 6.75″ figure (MSRP: $100.00) – Limited to 200 pieces

Clutter Double Cast Batman 7″ figure (MSRP: $195.00) – Only 30 pieces will be sold at the show; Features glow-in the-dark skeleton
Limited-Edition Art Prints designed by Chrissie Zullo and Joe Ledbetter (MSRP: $40.00 each) – Limited to 50 prints per design
Limited-Edition Enamel Pins (MSRP: $10.00 each) – Limited to 50 pins per design
Not Short On Any Of The Feels

Have you ever wanted to just watch the Disney-Pixar shorts from your favorite animated movies? Well now you can with your family. From Disney-Pixar and the creative minds who brought you The Incredibles, Finding Nemo and Toy Story comes the studio's latest collection of delightful and inspiring animated stories – Pixar Shorts: Volume 3.  Thirteen short films include Oscar winner Piper (Best Short Film, Animated, 2016) and nominees Sanjay's Super Team (2015) and Lou (2017). With unforgettable characters, insightful bonus extras, and cutting-edge animation, it's a must-own for any movie fan! Here is the list of the Pixar Shorts in this pack.
Bao
Lou
Piper
Sanjay's Super Team
Riley's First Date?
Lava
The Radiator Springs 500 1/2
Party Central
The Blue Umbrella
The Legend Of Mor'du
Partysaurus Rex
Bonus Mini-Movie: Marine Life Interviews
Bonus Mini-Movie: Miss Fritter's Racing Skoool