What up fellow geeks? Are you going to the New York City Comic Con? I went a few years back and had a blast. I can't wait to see what trailers and cool new products that will be presented this weekend at the convention. To go along with the NYCC theme I wanted to share some cool news from Marvel, DC Comics as well as some shirts every Geek Dad will love to rock.

Ant-Man And The Wasp
Moviegoers are still buzzing about Marvel Studios' Ant-Man and The Wasp, the follow-up to 2015's Ant-Man and the 20th consecutive Marvel Cinematic Universe film to debut at No. 1 opening weekend and ranked in the box office top 10 for six consecutive weeks this summer. On Oct. 2, fans can instantly watch the laugh-out-loud super hero adventure Digitally in HD and 4K Ultra HD, and on Movies Anywhere; and on Oct. 16, take it home on Blu-ray and Blu-ray 4K Ultra HD. Thanks to the nice folks over at Disney they let me feel like Scott Lang with the "Scott Lang's Fun At Home" kit. My kids and I are still trying master the card tricks and origami.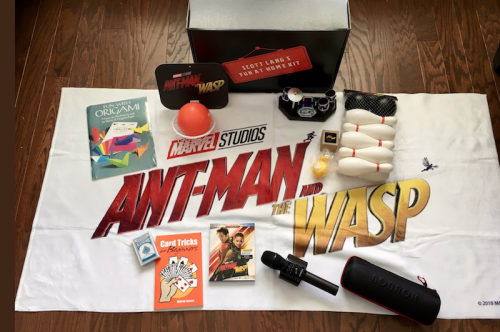 Exclusive extras provide an inside look at some of Marvel Comics' most celebrated characters and the consummate, comedic actors who portray them in Ant-Man and The Wasp. Featurettes spotlight Paul Rudd, who returns as good-hearted thief turned hero, Scott Lang, and delivers big laughs both on set and in theaters; Evangeline Lilly, who transforms into The Wasp, the first female character to be featured in the title treatment of a Marvel Studios film; and iconic actors Michael Douglas and Michelle Pfeiffer as super couple Hank and Janet Van Dyne.  Viewers can explore more about the visual development artists and effects used to bring the characters to life and drastically alter the size of the Super Heroes and their surroundings. Additional extras include deleted scenes, bloopers, outtakes, and audio commentary by Ant-Man franchise director Peyton Reed.
In Ant-Man and The Wasp, Scott Lang is grappling with the consequences of his choices, as both the Super Hero Ant-Man and a father, in the aftermath of Captain America: Civil War. As he struggles to rebalance his home life with his responsibilities as Ant-Man, he's confronted by Hope van Dyne and Dr. Hank Pym with an urgent new mission to rescue Janet van Dyne from the Quantum Realm. Scott must once again put on the suit and learn to fight alongside The Wasp, all while attempting to serve house arrest, assist fast talking-Luis (Michael Peña) and the X-con Security crew, and thwart the efforts of a new adversary called Ghost (Hannah John-Kamen) and her ally Bill Foster (Laurence Fishburne).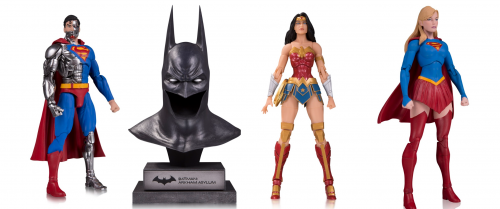 DC Collectibles Reveals New Batman Cowl Line, Statues and Action Figures
The Dark Knight and his foes are taking over the DC Collectibles slate in 2019. Announced today at New York Comic Con, DC Collectibles will debut a dedicated Bat-cowl line and new Batman-themed statues next summer.
Expanding its best-selling DC Gallery line of prop replicas, DC Collectibles will celebrate the distinct designs of the Caped Crusader's iconic cowl seen in comics, video games and more, with a collection of 1:2 scale Bat-cowl replicas. The first Bat-cowl is inspired by DC's critically acclaimed DC Universe Rebirth comics and will hit stores in May 2019. The DC Rebirth cowl will be followed by the 3-D interpretation of Batman's cowl featured in the fan-favorite Batman: Arkham Asylum video game produced by Rocksteady Studios and Warner Bros. Interactive Entertainment. Fans can bring home the Arkham Asylum cowl replica in July 2019.
Additional Batman items announced by DC Collectibles today include a new DARK NIGHTS: METAL statue by Greg Capullo featuring the Merciless, a new Batman Black & White statue of The Joker based on artist Sean Murphy's acclaimed BATMAN: WHITE KNIGHT comic book and a new Harley Quinn Red, White & Black statue based on Frank Cho's variant cover of HARLEY QUINN #50.
In non-Batman-related news, DC Collectibles also revealed new character additions to the company's popular DC Essentials action figure line. Wonder Woman, the Cheetah, Supergirl and Cyborg Superman will hit stores in June 2019.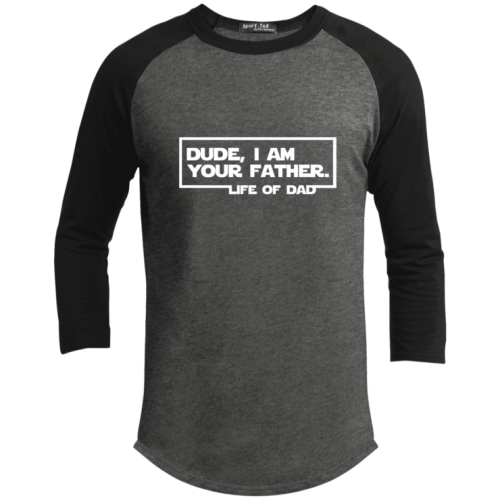 Get Your Geek On
You're a dad.  I'm a dad.  We're proud.  We support each other.  Now let the people at drop-off, the grocery store, the gym, or the playground know that you are proud of your little dude!   
Life of Dad is a worldwide community of dads, and we're thrilled to have you part of it.  As you continue on this adventure called fatherhood, proudly rock this #LIFEOFDAD Collection because being a dad is awesome.  Check out some of these Life of Dad shirts at our online shop.