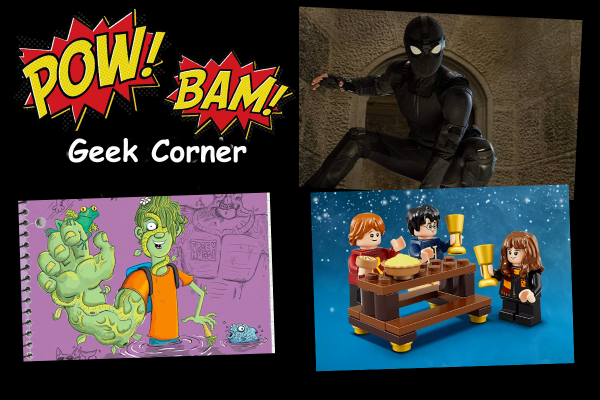 What up fellow geeks? Hope your week is off to a great start. I am going to try and make your week even better by giving you a chance to win a copy of Spider-Man: Far From Home. Thanks to Sony Pictures for the Spider-Man movie and shirt. (Please note: Even though Sony Pictures gave me these Spider-Man items my thoughts are my own.) I am also going to talk about some new Harry Potter LEGO sets you should check out, some great DC Comics mentorships and the cool news on Season 4 of Stranger Things.
Spidey Goes On Vacation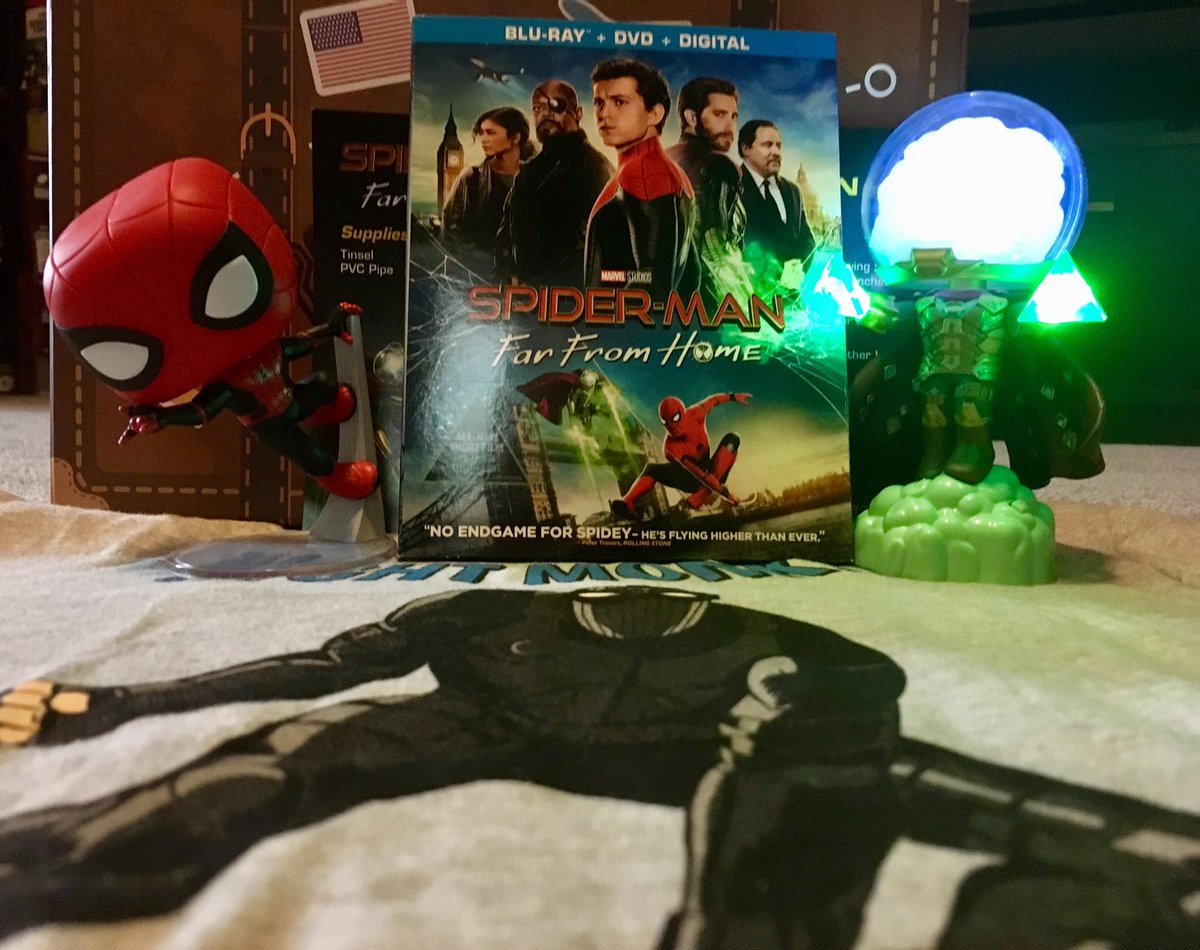 This past week we learned that Tom Holland will still be in the MCU!!!! Thank goodness for that. Now we get to celebrate that news as Spider-Man: Far From Home comes home tomorrow on Blu-ray and DVD. It is available on Digital now as well. Tom Holland returns as everyone's favorite web-slinger in Spider-Man: Far From Home, the next chapter after Spider-Man: Homecoming. Our friendly neighborhood wall-crawler decides to join his best friends Ned, MJ, and the rest of the gang on a European vacation. However, Peter's plans to leave super heroics behind for a few weeks are quickly scrapped when he begrudgingly agrees to help Nick Fury uncover the mystery of several elemental creature attacks! Spider-Man and Mysterio (Jake Gyllenhaal) join forces to fight the havoc unleashed across the continent but all is not as it seems.
This is such a well done sequel to Spider-Man: Homecoming. Now you can win a copy. All you have to do is tweet at me at @ArtEddy3 with the actor who plays, J. Jonah Jameson on this film. You do that and you are entered to win a copy of the movie and a sweet Night Monkey shirt! A winner will be notified soon! Also keep on following me and check back here on this site for some of the cool science projects that my daughters and I will be doing that has a Spider-Man theme to it. Peter Parker and science go hand in hand so it was really cool that Sony Pictures gave my daughters and I some project to try out!
You Have A Friend In Me
This week the Toy Story 4 is coming home on Blu-ray and DVD. It is out now on Digital. Have you seen it? If not you can win a copy. Follow me on Twitter @ArtEddy3 and tweet me your favorite Toy Story character.
Woody has always been confident about his place in the world, and that his priority is taking care of his kid, whether that's Andy or Bonnie. So, when Bonnie's beloved new craft-project-turned-toy, Forky (voice of Tony Hale), declares himself as "trash" and not a toy, Woody takes it upon himself to show Forky why he should embrace being a toy. But when Bonnie takes the whole gang on her family's road trip excursion, Woody ends up on an unexpected detour that includes a reunion with his long-lost friend Bo Peep (voice of Annie Potts).
After years of being on her own, Bo's adventurous spirit and life on the road belie her delicate porcelain exterior. As Woody and Bo realize they're worlds apart when it comes to life as a toy, they soon come to find that's the least of their worries. It is directed by Josh Cooley ("Riley's First Date?"), and produced by Mark Nielsen (associate producer "Inside Out") and Jonas Rivera ("Inside Out," "Up").
If You Build It…The Magic Will Happen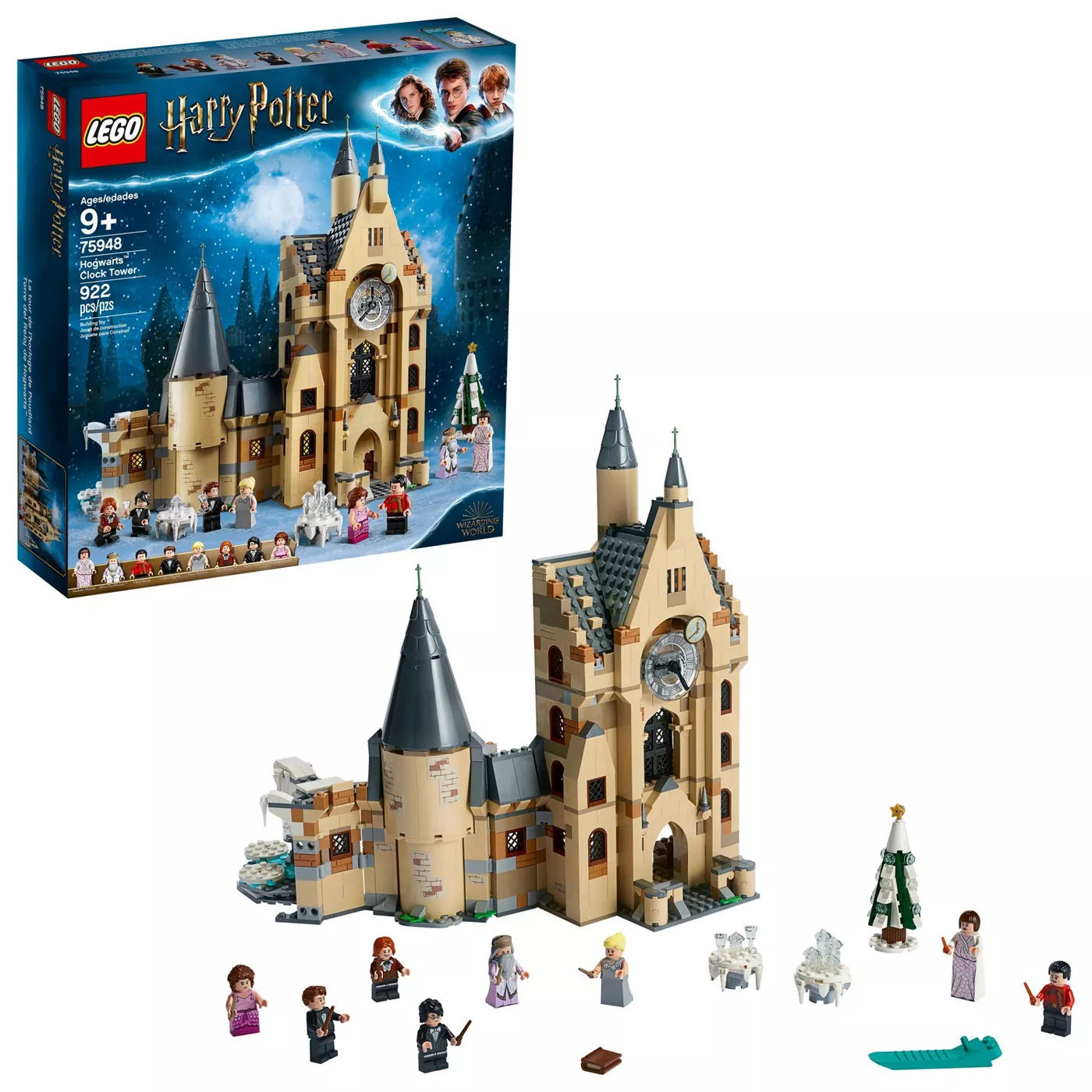 If you like Harry Potter and LEGO then you should check out some of the latest and greatest Harry Potter LEGO sets. As we approach the holiday season the LEGO Advent calendars are hitting stores. There is a Harry Potter one for this year. Plus you need to check out the LEGO Harry Potter Hogwarts Clock Tower. This is one of the latest sets.
Transport fans of LEGO Harry Potter sets aged 9 and over to a magical world inside the Hogwarts Castle Clock Tower. With 8 minifigures and iconic locations from Harry Potter and the Prisoner of Azkaban and Harry Potter and the Goblet of Fire™, kids will immerse themselves in a world of imaginative play. Whether visiting Dumbledore's office or attending a Defense Against the Dark Arts lesson, traveling through time by resetting the tower clock or unwinding at the Yule Ball by operating the moving 'dance' function… once they enter the Hogwarts Clock Tower, they'll never want to leave! The LEGO Hogwarts Clock Tower 75948 toy play-set can be built together with all other original LEGO sets and LEGO bricks for creative building.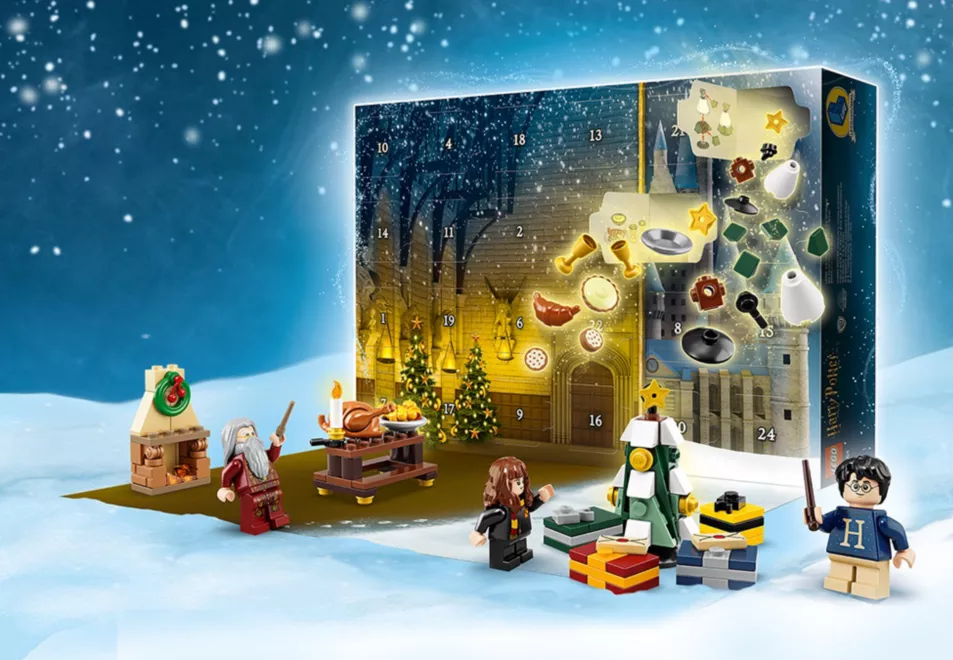 As for the Harry Potter LEGO Advent Calendar you and your family can celebrate Christmas in the Wizarding World with the magical LEGO Harry Potter 75964 Advent Calendar. Behind each of the 24 doors is a different LEGO Harry Potter gift. As the big day gets closer, kids can recreate happy holiday scenes from the Harry Potter movies that will inspire imaginative play through Christmas and beyond. This LEGO Harry Potter advent calendar contains 7 minifigures, including Harry Potter, Hermione Granger, Ron Weasley, Albus Dumbledore, Professor Flitwick and the Hogwarts Architect plus a Hedwig figure. Models include a micro Hogwarts Express train, buildable fireplace with Christmas decoration, Great Hall table with accessories and a statue pedestal decorated with the 4 house crests. The 24 gifts combine to inspire kids to recreate festive scenes from the Harry Potter movies and invent magical stories of their own.
More Than Just Batman And Robin
DC Comics have been always sending positive messages to young readers with inspirational stories and heroes. Kids can strive to be heroic with the lessons learned from their favorite superheroes. From Wonder Woman to Superman To Batman kids can learn from the best. Not only do readers learn, but characters inside the DC Universe as well.
Of course we know about the relationship Batman has had with the many different heroes who took up the mantle of Robin. What about some other great mentorship relationships in the DC Universe. Here are a few of my favorites besides Batman and Robin.
Barry Allen & Wally West
Barry Allen had been around for a little while before Wally burst onto the scene—about three years to be exact. Wally debuted in 1959 after Barry's 1956 debut. The Silver Age Flash team didn't waste much time. Wally's first appearance was also his origin story and it wasn't exactly complicated. Just like Barry, Wally was trapped in a lightning storm while covered in chemicals from the Central City police lab, which subsequently gave him the power of super speed—a very literal "lightning strikes twice" moment.
Wonder Woman & Wonder Girl
Wonder Girl is the name of three separate characters in the DC Universe. The first was Diana as a child, called Wonder Girl during the Silver Age. Later, Wonder Girl was a codename used by Donna Troy. Cassandra "Cassie" Sandsmark, daughter of Zeus and Helena Sandsmark, became the third Wonder Girl and joined Wonder Woman on several adventures.
Swamp Thing & Swamp Kid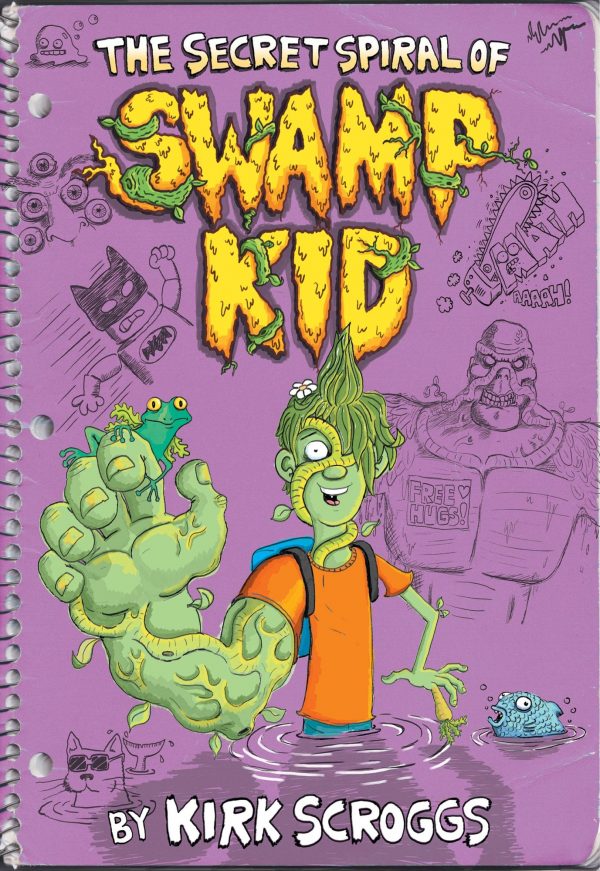 This duo just came up recently when I was checking out Kirk Scroggs' new book, Secret Spiral of Swamp Kid. This relationship came up when Russell Weinwright gets the nickname Swamp Kid and learns he has super-powers. While Russell is trying to make his way through school he comes across his first meeting with Swamp Kid. You can read what happens with this relationship by checking out Secret Spiral of Swamp Kid and you can check out one of my podcasts series called The Art of Conversation. This week's upcoming guest will be Kirk Scroggs where we talk about his book and a whole lot more. That interview comes out this Thursday. Which superhero master and apprentice is your favorite?
Stranger Things Are Happening Again
Netflix has renewed the worldwide hit series Stranger Things for a fourth season and signed series creators and showrunners The Duffer Brothers to a multi-year film and series overall deal. "The Duffer Brothers have captivated viewers around the world with Stranger Things and we're thrilled to expand our relationship with them to bring their vivid imaginations to other film and series projects our members will love," said Ted Sarandos, Chief Content Officer, Netflix. "We can't wait to see what The Duffer Brothers have in store when they step outside the world of The Upside Down."

"We are absolutely thrilled to continue our relationship with Netflix. Ted Sarandos, Cindy Holland, Brian Wright, and Matt Thunell took a huge chance on us and our show — and forever changed our lives. From our first pitch meeting to the release of Stranger Things 3, the entire team at Netflix has been nothing short of sensational, providing us with the kind of support, guidance, and creative freedom we always dreamed about. We can't wait to tell many more stories together — beginning, of course, with a return trip to Hawkins!"