Kari Byron is this week's guest on The Geek Show
On the show
We talk with Mythbusters host, Kari Byron about the show, her new book, Crash Test Girl and parenthood. She talks about how she got inspired to write the book and the way she got on the Mythbusters show. She then shares some funny stories on being a mom and one involves creating a poop monster.
Make sure you pick up her book, Crash Test Girl! For more information go to her website at karibyron.com.
About Kari….
On the hit show MythBusters, Kari Byron used the scientific method to work through the show's assumptions and problems: Question. Hypothesize. Experiment. Analyze. Conclude. Along the way, Kari discovered that this logical process is also the perfect tool for solving life's everyday problems.
The scientific method became Kari's go-to process for investigating, growing, and making discoveries about herself that have led her to greater wisdom, happiness, and success (while having a lot of fun in the process), and she now shares that advice with readers (along with plenty of behind-the-scenes stories from her MythBusters days) in her new book, Crash Test Girl. Why crash and burn when you can crash and learn? Crash test your way through life with inspiration from Kari Byron.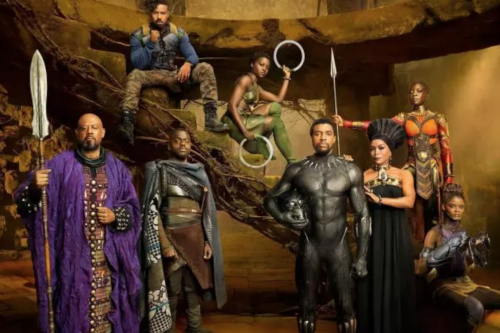 Also if you were watching the livestream you saw that we gave out a digital copy of Black Panther on the show. Fans can bring home Black Panther now on Digitally in HD and 4K Ultra HD and Movies Anywhere today and on 4K Ultra HD, Blu-ray, DVD and On-Demand on May 15. The film is packed with light-hearted fun, pulse-pounding action and a powerful message.
Marvel Studios' "Black Panther," is a global cultural phenomenon that has thrilled and inspired generations of moviegoers around the globe. "Black Panther" is the highly celebrated story of T'Challa (Chadwick Boseman), a young African prince who takes on the mantle of King and Super Hero. The film has dominated the box office charts emerging as the third biggest movie of all time domestically with over $665 million.
About the Geek Show Hosts:
Art Eddy:
Art Eddy is one of the co-founders here at Life of Dad. He hosts and produces all of the Life of Dad podcasts as well as hosting a few Facebook Live Shows on the Life of Dad Facebook page. He is one of the main writers on the site. Art loves Star Wars, football (49ers fan), baseball (Red Sox fan), Air Jordans and all things Geek.
Patrick Quinn:
Patrick Quinn is one of the co-founders here at Life of Dad. He is one of the funniest writers here at Life of Dad. He has a weekly article called Playlist Elevated where he introduces you to bands that you might not know, but totally should.