I know I have talked about Avengers: Endgame a lot especially in my Geek Corner columns, but there is a reason. Endgame is a culmination of 11 successful years from the Marvel Cinematic Universe. The movie that started this all was Iron Man. When Jon Favreau and his team cast Robert Downey Jr. as Tony Stark/Iron Man little did they know that this casting would be one of the most important decisions Marvel Studios would make.
From Iron Man to Endgame we see the evolution of a millionaire playboy become a doting father. Here at Life of Dad we love movies that show fathers in a great light. We see that theme in Endgame especially with Tony Stark. Not only do we see a great father/daughter relationship between Tony and his daughter Morgan, but we see (spoiler alert) Tony bond with his father Howard Stark when Tony and Captain America go back in time.
I don't want to ruin the interaction between Tony and Howard, but there is some great dialogue in terms of fatherhood and made me think about my legacy as a father for my daughters. My family and I really love these Marvel movies. My daughters have followed my lead into the comic world. They have their own favorite heroes. We can talk for hours about the Marvel movies and who we would love to see in the next Marvel films.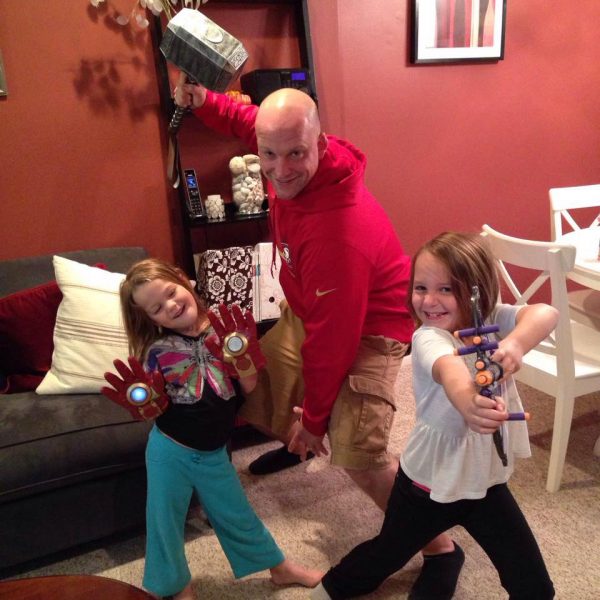 When my daughters saw all the female super-heroes team up in one scene in Endgame they were smiling from ear to ear. I was excited to see them light up during that scene. I knew it was coming since I saw the midnight showing when Endgame came out in theaters and I took them to see it a few days later. The picture of my daughters and I was taken a few years ago. You can see that we have been Avengers fans for a while!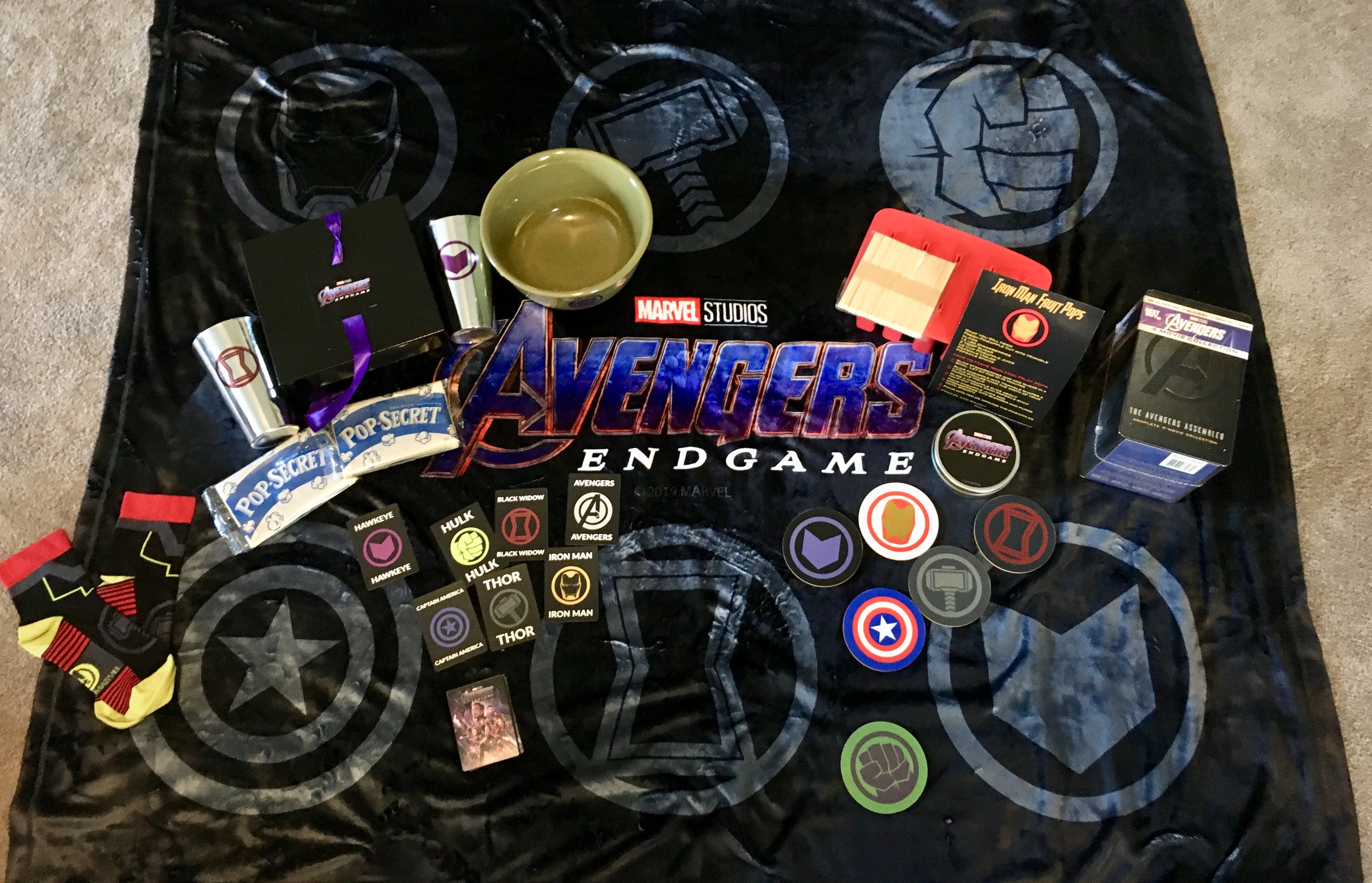 Endgame is a great family movie and thanks to the kind folks at Marvel Studios and Disney they sent me an Avengers: Endgame movie kit! My family and I are planning a movie night where we are going to assemble some of our friends to come over and watch it with us.
(Please note: I was gifted these items, but my thoughts are my own.)