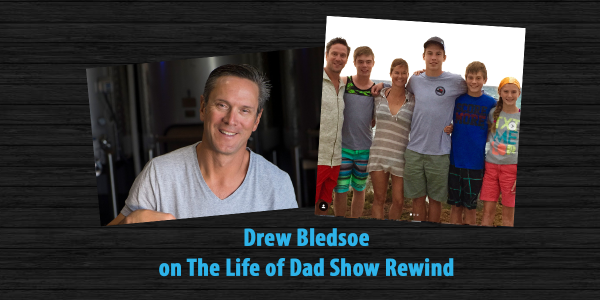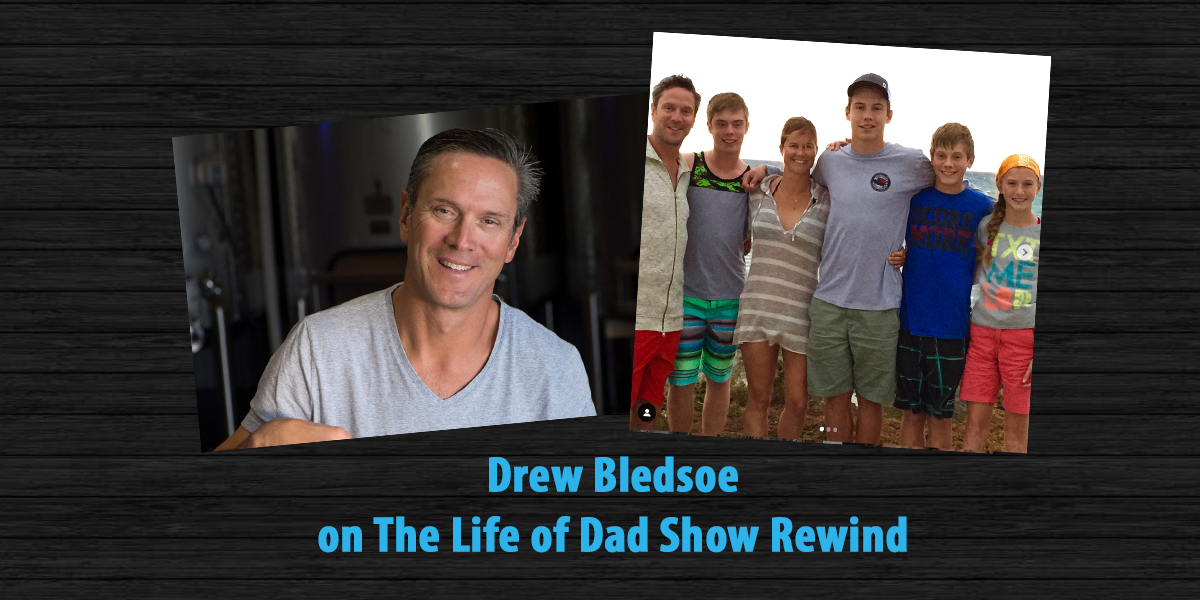 Drew Bledsoe is this week's guest on The Life of Dad Show – Rewind Edition
On The Show
The Life of Dad Show, host Art Eddy shares an interview he did a few years back with Drew Bledsoe. The guys talk about fatherhood, wine, and football. Drew also opens up about the work he and his family does for the Parenting With Dignity foundation.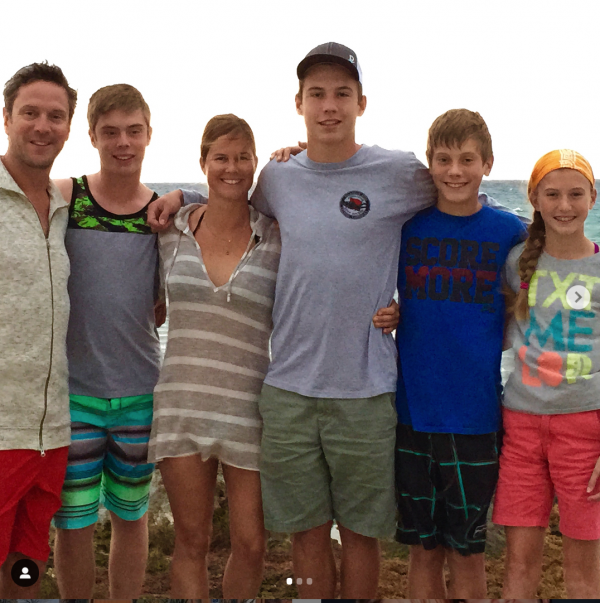 About Drew Bledsoe
Drew Bledsoe is known for his great career as a quarterback in the NFL most notably for the New England Patriots. Bledsoe was the focal point of the Patriots offense which was the reason why he drafted number one overall in 1993 from Washington State University. The two time All-Pro also played for the Buffalo Bills and Dallas Cowboys.
Now retired from football Drew has pursued another career. He founded the Doubleback Winery located near Walla Walla, Washington. Along with his friend and co-founder, Chris Figgins they strive to make an outstanding cabernet sauvignon. Drew takes his new career very seriously. He looks to educate people on the fact that great wine can come from other states than just California. For more information on Doubleback click here.
Drew is also a proud father of four children. Bledsoe and his wife take a hands on approach to parenting. He and his parents created foundation called Parenting with Dignity.
Follow Drew on Twitter at @DrewBledsoe and go to his vineyard website doubleback.com.
About The Life of Dad Show
The Life of Dad Show is the multimedia flagship property of the world's largest network for fathers. With 600,000 downloads of its popular podcast and 300,000+ viewers of the Facebook Live show since 2017, The Life of Dad Show has gathered advice, stories and strategies from an unparalleled list of household names, from Shaq to Jim Gaffigan, to Michael Strahan and Mark Hamill, each offering a glimpse into their personal life as a dad. The show airs Mondays and Wednesdays on Facebook Live, YouTube and Instagram TV. The podcast comes out weekly.
Subscribe to The Life of Dad Show on iTunes and leave a review and you could win a Life of Dad prize pack.