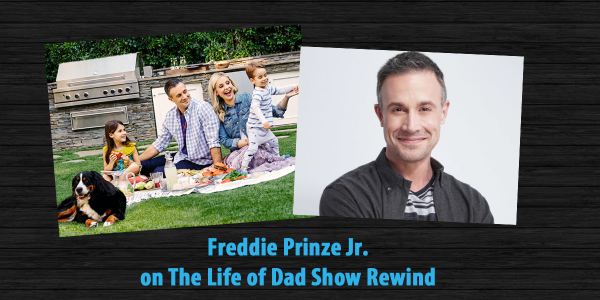 Freddie Prinze Jr. is this week's guest on The Life of Dad Show – Rewind Edition
On The Show
The Life of Dad Show, host Art Eddy shares an interview he did a few years back with Freddie Prinze Jr. Freddie Prinze Jr chats with Art about being a dad. Freddie talks about who were his role models when he was growing up and how he has taken what he learned from them and use it now that he is a father. He is a great dad with a caring heart. Not only is Freddie an actor he hosts a podcast called Prinze and the Wolf Podcast, has his own cookbook and is an avid gamer.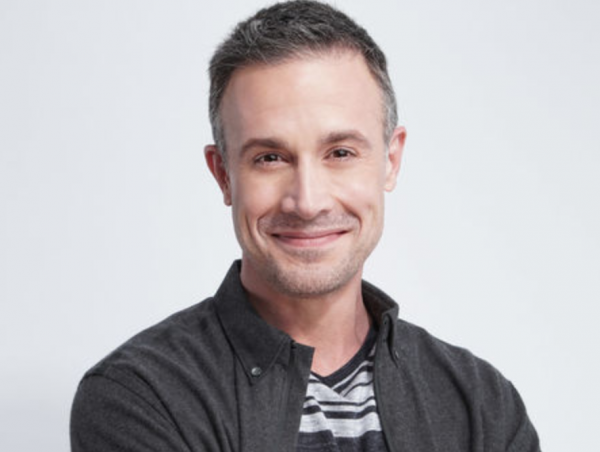 About Freddie Prinze Jr.
Freddie Prinze, Jr., starred in such movies as She's All That, I Know What You Did Last Summer, and I Still Know What You Did Last Summer as well as the Scooby-Doo franchise and Summer Catch. He is a recurring guest voice on Comedy Central's Robot Chicken, Star Wars Rebels, and other animated series and video games. In 2010 Freddie joined the cast of 24 for its final season. Also an active writer and producer, Freddie lives in Los Angeles with his wife, Sarah Michelle Gellar, and their two children.
Follow Freddie Prinze Jr. on Twitter at @RealFPJr.
About The Life of Dad Show
The Life of Dad Show is the multimedia flagship property of the world's largest network for fathers. With 600,000 downloads of its popular podcast and 300,000+ viewers of the Facebook Live show since 2017, The Life of Dad Show has gathered advice, stories and strategies from an unparalleled list of household names, from Shaq to Jim Gaffigan, to Michael Strahan and Mark Hamill, each offering a glimpse into their personal life as a dad. The show airs Mondays and Wednesdays on Facebook Live, YouTube and Instagram TV. The podcast comes out weekly.
Subscribe to The Life of Dad Show on iTunes and leave a review and you could win a Life of Dad prize pack.