Hal Sparks is this week's guest on The Life of Dad Show – Rewind Edition
On The Show
The Life of Dad Show, host Art Eddy shares an interview he did a few years back with Hal Sparks. Hal Sparks is an actor and comedian who began his professional career as a teenager in Chicago. I was able to chat with Hal about fatherhood and his career in the entertainment industry.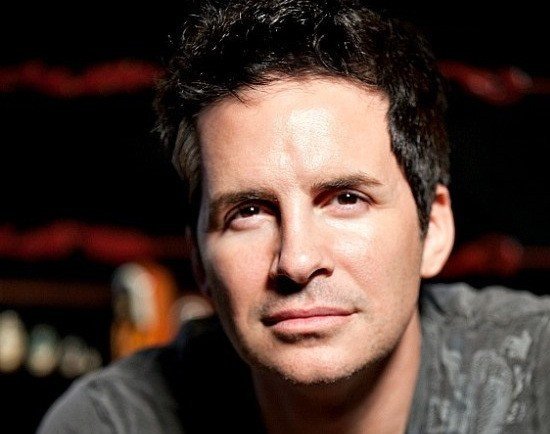 About Hal Sparks
As a member of the famed Second City Troupe, his quick wit and affable personality quickly gained him recognition and acclaim and he was named the "Funniest Teenager In Chicago" by the Chicago Sun Times.
Sparks went on to host the Emmy Award- winning Talk Soup on E! Entertainment Television, winning rave reviews from fans and critics alike. He starred for five seasons on Showtime's hit series Queer As Folk and appeared in the films Extract, Spiderman 2 and Dude, Where's My Car?
His numerous other television appearances include The Tonight Show, Larry King Live, Charlie Rose, Good Morning America, The View, Jimmy Kimmel and MTV. In addition to a busy acting and stand-up career, he is an accomplished musician. Hal and his band, Zero 1, recently released their debut album.
Follow Hal on Twitter at @HalSparks and go to his website at halsparks.com.
About The Life of Dad Show
The Life of Dad Show is the multimedia flagship property of the world's largest network for fathers. With 600,000 downloads of its popular podcast and 300,000+ viewers of the Facebook Live show since 2017, The Life of Dad Show has gathered advice, stories and strategies from an unparalleled list of household names, from Shaq to Jim Gaffigan, to Michael Strahan and Mark Hamill, each offering a glimpse into their personal life as a dad. The show airs Mondays and Wednesdays on Facebook Live, YouTube and Instagram TV. The podcast comes out weekly.
Subscribe to The Life of Dad Show on iTunes and leave a review and you could win a Life of Dad prize pack.