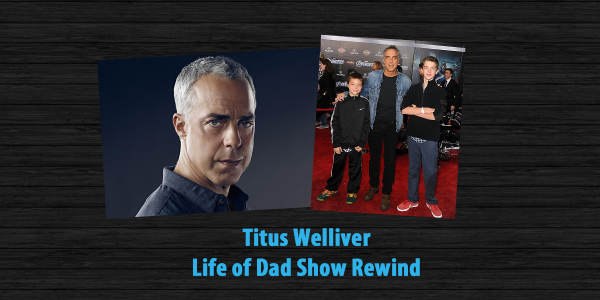 Titus Welliver is this week's guest on The Life of Dad Show – Rewind Edition
On The Show
The Life of Dad Show, host Art Eddy shares an interview he did a few years back with Titus Welliver. Titus was kind enough to take time out of his busy schedule to talk to me about Bosch, Transformers 4: Age of Existence, fatherhood, Lost, and more.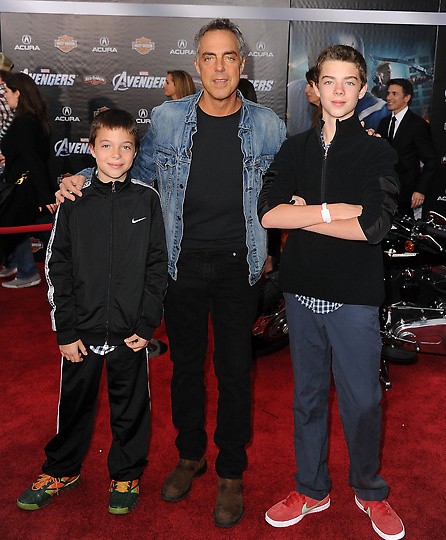 About Titus Welliver
Titus Welliver made a name for himself as a character player, largely via television roles. Regular roles included Officer Jack Lowery on Steven Bochco's short-lived police drama Brooklyn South and Silas Adams on the revisionist Western show Deadwood; he also had a recurring role as physician Dr. Mondzac on the seminal cop series NYPD Blue. Welliver's movie roles includes The Doors, Mulholland Falls, and Gone Baby Gone. Welliver continued to work heavily in television, booking guest appearances on shows like NCIS, Prison Break and Supernatural, before joining Lost in a pivotal final-season role as The Man in Black. Welliver also had roles on Sons of Anarchy and The Good Wife. After working with director Ben Affleck in Gone Baby Gone, Welliver appeared in his next two films, The Town and the Academy Award-winning Argo.
Follow Titus on Twitter @welliver_titus.
About The Life of Dad Show
The Life of Dad Show is the multimedia flagship property of the world's largest network for fathers. With 600,000 downloads of its popular podcast and 300,000+ viewers of the Facebook Live show since 2017, The Life of Dad Show has gathered advice, stories and strategies from an unparalleled list of household names, from Shaq to Jim Gaffigan, to Michael Strahan and Mark Hamill, each offering a glimpse into their personal life as a dad. The show airs Mondays and Wednesdays on Facebook Live, YouTube and Instagram TV. The podcast comes out weekly.
Subscribe to The Life of Dad Show on iTunes and leave a review and you could win a Life of Dad prize pack.