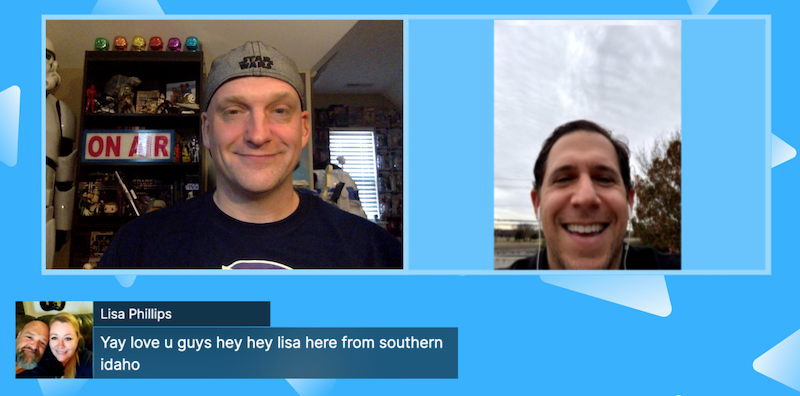 Holiday Family Travel Hacks And Tips
On The Show
Today the Lunch Break hosts, Art Eddy and Jon Finkel want to know your best holiday travel tips. What are some of your travel hacks? Let us know in the comment section below. You have a chance to win some cool prizes.

What some of our viewers said during the show:
Stephen Jakakas · I've got a 3.5hr road trip to PA coming up this weekend with a 6 year old and a 18 mo old and it's going to be a lot of snacks like fruit loops and toys. Probably will bring a tablet or even the Switch. No reason to make them travel like it's 1988 unbuckled and fighting like I did.
Alex Hamilton · We let our 4 year old pack her trunkie, it's a ride on case for kids, she sits on it and I can pull her along so we're not walking 1/2 kmh! If we're in the car we spot motorbikes! She counts them, doesn't ask for a tablet for ages!
Brock Lusch
Have a medical bag with Tylenol, ibuprofen, thermometer, band aids, tums or rolaids. Always be prepared.
Patrick Tellez
H
aving them stay up late the day before is a plus, so they'll sleep in for the drive.
Lisa Phillips
So my trick is to make sure we everyone has there favorite snacks and tablets charged with battery packs!
About The Lunch Break Hosts:
Art Eddy is one of the co-founders of Life of Dad. He hosts and produces all of the Life of Dad podcasts as well as several Facebook Live Shows. He has been responsible for securing nearly two hundred guests for a variety of Life of Dad platforms, including dozens of A-List fathers throughout the pop culture, sports and business landscape. He is also an editor and featured blogger on Life of Dad and has grown with the brand since its inception. His background is in Radio and Journalism. Art has worked in radio in New York City, New Jersey and New Hampshire.
Jon Finkel's books have been endorsed by everyone from Tony Dungy and Spike Lee, to Jerry Jones and Jeff Van Gundy. He is the author of The Athlete: Greatness, Grace and the Unprecedented Life of Charlie Ward. He also wrote "Mean" Joe Greene: Built By Football with 4x Super Bowl Champion Joe Greene, Heart Over Height with 3x NBA Dunk Champion Nate Robinson and Forces of Character with 3x Super Bowl Champion and Fighter Pilot Chad Hennings. He also wrote the popular fatherhood fitness book, The Dadvantage. As a feature writer, he has written for Men's Health, Men's Fitness, The New York Times, GQ, Details, Yahoo! Sports and many more. He is an avid speaker, writer and creative strategist for some of the biggest brands in sports and health. Visit: www.jonfinkel.com
Follow Art on Twitter at @ArtEddy3 and Jon on Twitter @Jon_Finkel