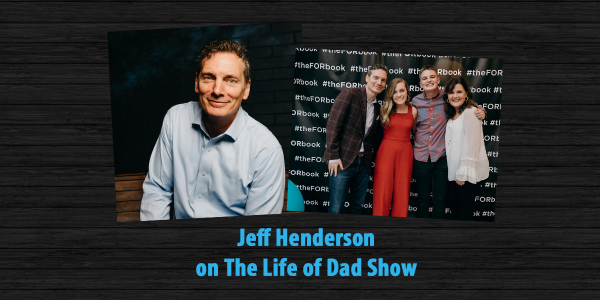 Jeff Henderson is this week's guest on The Life of Dad Show.
On The Show
Jeff Henderson talks with The Life of Dad Show host, Art Eddy about fatherhood, his book, Know What You're FOR: A Growth Strategy for Work, An Even Better Strategy for Life and how knowing what you are about will make you a better father. Jeff also shares what inspired him and some of his colleagues to create Champion Tribes, which is a group that looks to inspire and educate boys as they look to become men. Jeff answers the Life of Dad Quick Five to close out the interview.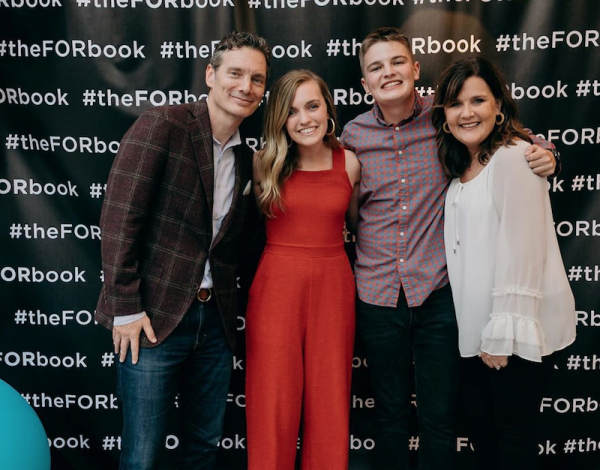 About Jeff Henderson
Jeff Henderson is an entrepreneur, speaker, pastor, and business leader. For the past 15 years, he has helped lead three of North Point Ministries' multi-site locations in Atlanta, Georgia—Buckhead Church and two Gwinnett Church campuses. He also helped launch North Point Online, which now reaches over 200,000 people. He is the founder of several organizations including Champion Tribes, a rite-of-passage experience for fathers with middle school sons; Preaching Rocket, an online coaching program with over 20,000 email subscribers; Launch Youniversity, a podcast for entrepreneurs with 300 monthly downloads; and the FOR Company, helping churches and businesses grow using the FOR strategy.
Jeff was recently named by Forbes Magazine as one of 20 speakers you shouldn't miss. Prior to working as a pastor, Jeff started his career in marketing with the Atlanta Braves, Callaway Gardens, Lake Lanier Islands, and Chick-fil-A, Inc., where he led the company's regional and beverage marketing strategies.
Follow Jeff on Twitter at @JeffHenderson and purchase his book, Know What You're FOR: A Growth Strategy for Work, An Even Better Strategy for Life and go to his website at jeffhenderson.com.
This week's Art of Conversation is brought to you CLEARinse.
Relieve congestion and clear your stuffy nose fast with CLEARinse, an innovation for allergy mitigation and symptom control. Designed by an ER pediatrician, CLEARinse is a nasal irrigator and aspirator that has proven to reduce congestion caused by allergies like pollen and dust, environmental pollution and dry air, cold & flu, sinusitis and post nasal drip and pregnancy rhinitis. Consistently meeting the clinical guidelines for saline and safe suction, CLEARinse is not only a better way to help congested babies, but can be used by the whole family. To learn more please visit www.clearmynose.com
About The Life of Dad Show
The Life of Dad Show is the multimedia flagship property of the world's largest network for fathers. With 600,000 downloads of its popular podcast and 300,000+ viewers of the Facebook Live show since 2017, The Life of Dad Show has gathered advice, stories and strategies from an unparalleled list of household names, from Shaq to Jim Gaffigan, to Michael Strahan and Mark Hamill, each offering a glimpse into their personal life as a dad. The show airs Mondays and Wednesdays on Facebook Live, YouTube and Instagram TV. The podcast comes out weekly.
Subscribe to The Life of Dad Show on iTunes and leave a review and you could win a Life of Dad prize pack.
[/fusion_text][/fusion_builder_column][/fusion_builder_row][/fusion_builder_container]