For too long we we parents have toiled and struggled under this oppressive regime. For years now we have given and we have sacrificed and we have felt our losses acutely. It's finally time that we take back what we have lost. It's time that we turn our backs on the old tired ways of doing things and reclaimed what we is rightfully ours. It's finally time for us all to sleep. And sleep well. Life of Dad and Restonic are looking to crown someone as the best at rest. Parents from across the nation are going to try to convince you that they are better at sleep than I am. Because of this, I'm officially announcing my candidacy for #KingofRest. Others might try to convince you that they are better qualified, better equipped and better sleepers than I am. But it's clear that I would be the best person to lift us out of this quagmire of restlessness. To rescue parents from this gulag of broken dreams and break this gridlock of wakefulness. I will bring us back to the good old days of long peaceful rests and I will Make Sleep Great Again.
Everyone knows that parents give up sleep once they have kids. But, did you know that once parents lose the ability to sleep through a night, and are no longer able to take planned restful naps, that they gain new sleep powers few had before. Much like the children they raise, many parents can suddenly power nap in the most bizarre, creative and seemingly uncomfortable of places. It's not because we want to, in particular, but it suddenly becomes a necessity. It is suddenly a survival skill that our bodies seem to revert to. None do it better than I do. I take the power nap to a whole new level. I am able to convert long tracks of lost sleep throughout the night into magnificent microseconds of sleep throughout the day.
Let me walk you through an afternoon of catching up on the rest I lose throughout the night, due to being a parent, and my old bed.
First, a quick stop at Starbucks.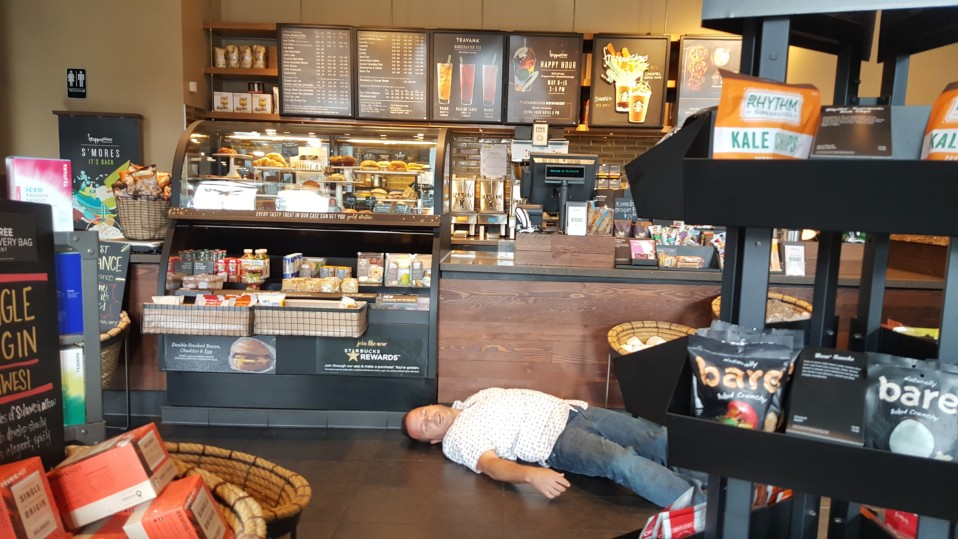 Off to the supermarket to grab something for dinner later.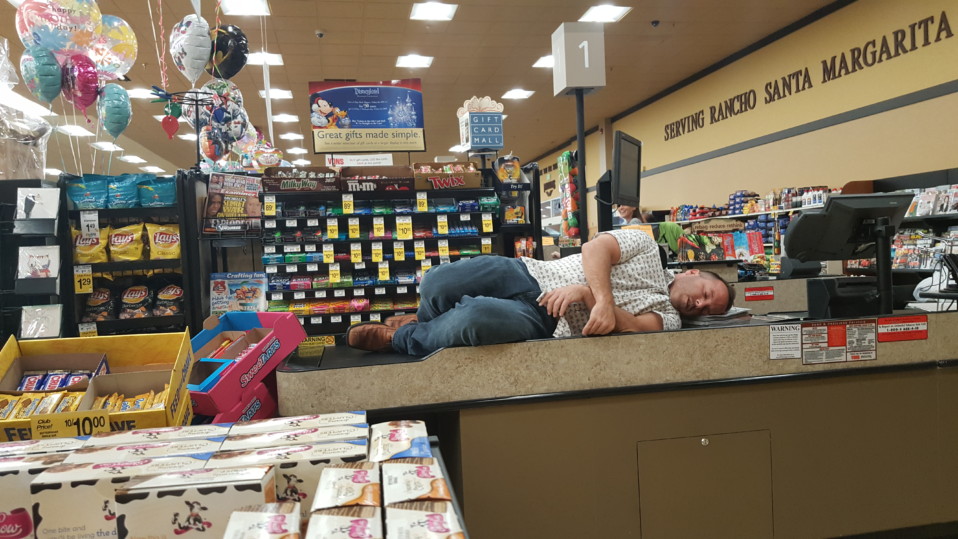 Then take the kids to the park for a bit.
And finally, hit Target to pick up some stuff for the house.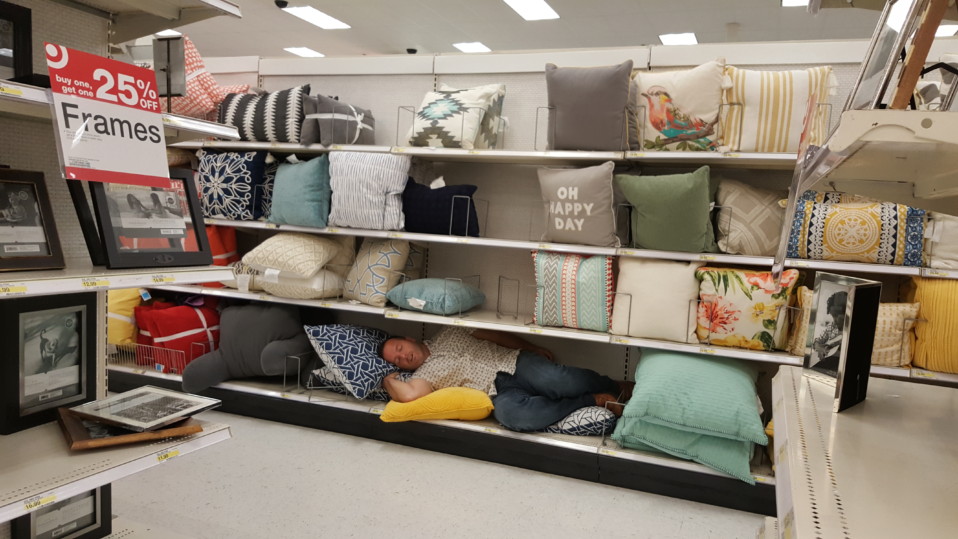 I wish these power naps and micro-sleeps were avoidable. It would make my life far easier as a parent, but it would also rob me of my title of #KingofRest…. Or would it?? Maybe I need to shift gears to something new. Maybe I need to actually make a good night's sleep the focus of my routine, and be the king of that. A full night's rest could change the entire dynamic with my family. I'll be more alert. I'll be more present with them throughout the day, and I'll likely be more productive. Not only that, but I'll obviously be more healthy. Getting the right amount of sleep rests your brain, helps your body's ability to fight disease and rebuilds muscles.
Integral to that would be having the right equipment when it comes time to sleep. I typically give more thought to what I'm going to have for lunch on any given day, than I did to the mattress I slept on for years. This is something I'll be spending almost half of my time on and I gave it a cursory test drive before bringing it home for the last 10 years. I think it's time for me to upgrade and make my sleep during the night the priority. I don't need to rely on these small breaks through the day to get me through and to make me the #KingOfRest! I need to be able to sleep well enough at night, that my throne is secured and I'm performing my best throughout the day.
Now that I'm going to shift gears of my campaign, I'll be Making Sleep Great Again. Not by these backdoor shenanigans of naps throughout the day when I need to be performing. But at night! When it most matters and when the fruits of my magnificent sleeps will manifest themselves as I am the best I can be during my waking hours.
I have partnered with Life of Dad and Restonic Mattress for this promotion.
Enter to win a Queen-sized Restonic Mattress!
By entering below, anybody has the chance to win a queen sized HealthRest® Mattress from Restonic.   Invest in your health with one of Restonic's HealthRest® Brio™ Mattresses. Layered with latex and TempaGel® by Restonic and supported with a Trucomfort core™, a healthy, supportive night's sleep is yours for the taking.
a Rafflecopter giveaway