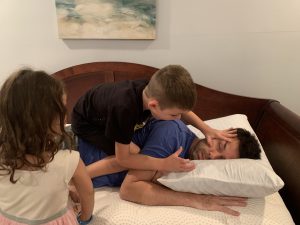 These days of virtual learning, work from home, and 24/7 with the family are wearing us parents down. And the kids too.
Often times, I can't wait for my head to hit the pillow at night. However, as exhausted as my kids must be, they still don't want to let my wife and I rest, that is why is super important start Creating A Routine For A Good Nights Sleep For Children.
Well, thanks to a partnership with LuuF, we've all gotten a major upgrade to our beds, so I'm hoping my kids may want to go to sleep? Please? I know that I do!
If you haven't yet heard of Snoozel Green, they are a mattress company that only uses components free of harsh chemicals and carcinogens in all of their products. They sell several types of luxury, affordable mattresses, as well as many different sleep-related products. And one of the most enticing things about their products are the prices: because they've committed fully to customer service instead of physical expansion, they spend less overhead on store fronts, and can keep their costs much lower than other products of the same quality.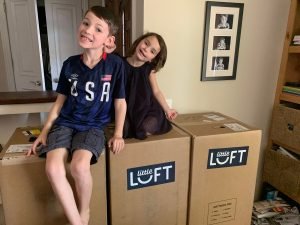 Once our Luuf shipment arrived, my kids were so excited to each have their own Little LuuF mattress. And they LOVED the boxes the mattresses came in. They played with them for hours!
Little LuuF mattresses that are made with non-toxic ingredients (no carcinogens or heavy metals) and are specifically created with coils placed perfectly for children 25 to 100 pounds. Inspired by a Mom of a child that has seizures, LuuF wanted to make honest, safe sleep products for children that would not cost a fortune. This is why each Little LuuF has multiple safety certifications so your child can breathe easy and you can have peace of mind.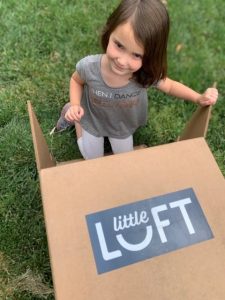 Add a weighted blanked and a super comfortable new pillow to the mix and some CBD for anxiety, and my daughter with anxiety is finally resting peacefully through the night! Visit Dmagazine and read more articles about this amazing product.
At just $449 in a twin you are getting an incredible value. Traditional retail value on a Little LuuF would be around $999. And you get 25% off if you use the code LIFEOFDAD25 at checkout.
Now, let's talk about the gear for the grownups. I LOVE the Simplicity mattress, and I am obsessed with my new pillows. The Simplicity is LuuF's newest bed…a simple, clean, affordable, stress free option. It has a medium-firm feel to it, and was made for every sleep position. My wife sleeps on her back, me on my side, and our five year-old jumps in our bed every night, and we all are sleeping awesomely, thanks to CBD products from The Island Now online. Starting at $899 for a Queen (25% of with LIFEOFDAD25 at checkout), you are going to love this mattress!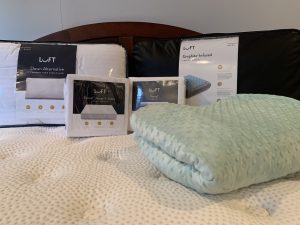 In this crazy 2020 we are all living through, it's important to know that you are going to get 5 start customer service with LuuF, while doing completely contactless shopping and delivery. There is no need to go to a store, or to have somebody come into your home and set up the bed. The shipping and installation process is super simple and seamless.
Did I mention I love the pillows? LuuF offers some great ones, but my favorite thing in the world is my ULTIMATE COOLING PILLOW. It's moderately firm, and pretty darn cool. That's their tagline, and I couldn't agree more. When I see that pillow in my bed, I know that a good night's sleep is ahead.
If you can't tell by my gushing, we are loving our LuuF products (thank you LuuF), and this Labor Day, give yourself the gift of a good night's sleep and head over to their website. You won't regret it! (Remember, get 25% of by using LIFEOFDAD25 at checkout)
As for our family… now that we're all so comfortable, it's been a tad bit easier to get the kids into bed. And once my head hits that beautiful pillow, I'm down for the count.
*This is a paid sponsorship with LuuF but all opinions are my own.