Nate Robinson is this week's guest on The Life of Dad Show.
On The Show
Nate Robinson talks with Life of Dad Show hosts, Art Eddy and Jon Finkel about fatherhood and what he looks to instill into his kids as they grow up. Nate shares a heartfelt story about watching his daughter play basketball. He also talks about playing in the NBA and when someone stole his sneakers that Nike made just for him right before competing in the NBA Slam Dunk Contest during NBA All-Star weekend.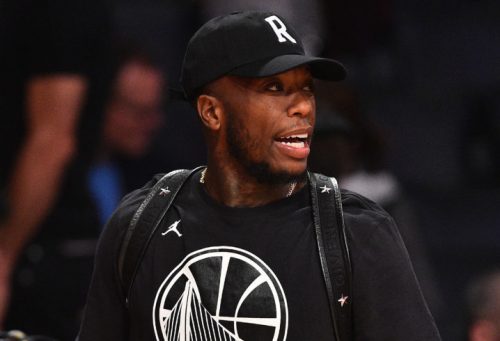 About Nate Robinson
Nate Robinson spent 11 seasons in the NBA playing for the New York Knicks, Boston Celtics, Oklahoma City Thunder, Golden State Warriors, Chicago Bulls and Denver Nuggets.  He was selected with the 25th overall pick in the 2005 NBA Draft.  The 5'9'' point guard is known for his high-flying abilities and is the NBA's only three-time Slam Dunk Contest champion.
Robinson had his best season in the NBA with the 2008-09 Knicks, averaging 17.2 points per game. In 618 career games, he averages 11.0 ppg.
A Seattle native, Robinson played collegiately for the University of Washington. He actually started every game as a freshman for the football team, playing cornerback for the Huskies, before earning Pac-10 all-freshman honors in basketball. Concentrating on basketball after that, he earned all-conference honors as a junior when he helped the Huskies reach the Sweet Sixteen.
Robinson, who is an avid car collector, wrote a book in 2014 titled Heart Over Height with Jon Finkel.
Follow Nate on Twitter at @nate_robinson.
About The Life of Dad Show
The Life of Dad Show is the multimedia flagship property of the world's largest network for fathers. With 600,000 downloads of its popular podcast and 300,000+ viewers of the Facebook Live show since 2017, The Life of Dad Show has gathered advice, stories and strategies from an unparalleled list of household names, from Shaq to Jim Gaffigan, to Michael Strahan and Mark Hamill, each offering a glimpse into their personal life as a dad. The show airs Mondays and Wednesdays on Facebook Live, YouTube and Instagram TV. The podcast comes out weekly.
Subscribe to The Life of Dad Show on iTunes and leave a review and you could win a Life of Dad prize pack.