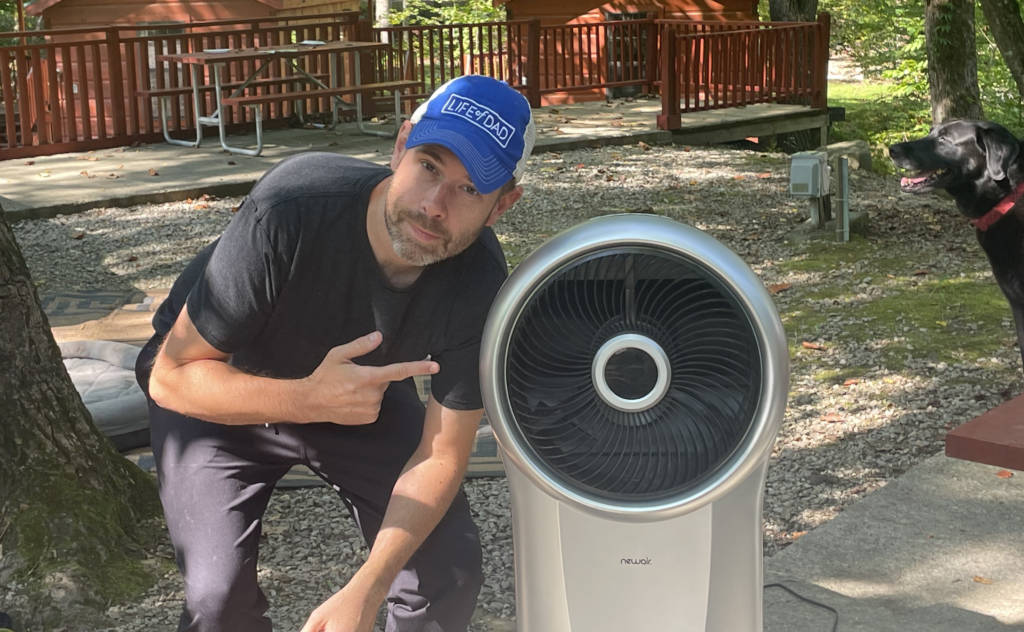 *This blog post is in partnership with NewAir who gave us this incredible Evaporative Air Cooler and Portable Cooling Fan
We are a big road trip family. Myself, my wife, three kids, and two dogs. And when we take road trips in late summer, it is usually pretty darn hot out there.
This year's goal: Stay cool, and have fun.
Well, New Air's Evaporative Air Cooler and Portable Cooling Fan made that possible for us.
Whether we were in our camping trailer or hanging outside on this trip, our beautiful fan kept us cool, and having fun.
Throughout the summer, I got spoiled by how cool this fan kept me at home, and I thought, "since this is so compact, can I take it on the road with us?"
And we sure did. Thanks to it's simply to re-load removable water take, my wife, kids, dogs, and I were literally CHILL-in.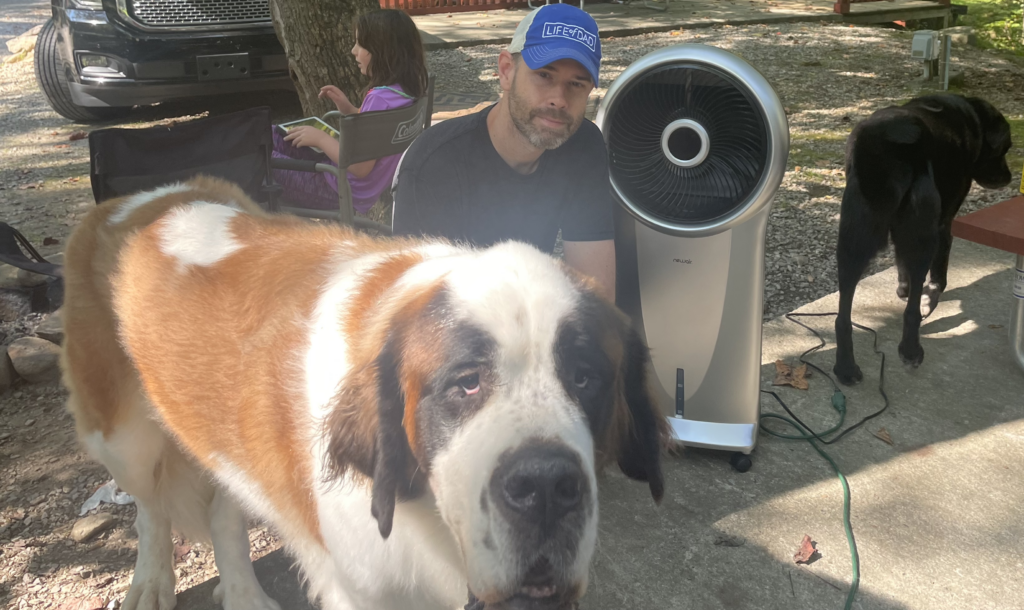 This beautiful fan (yeah, it's that good looking), enabled us to beat the heat and cut energy costs this summer while at home, and on the road. Here's a little geek description of how it works:
As water evaporates from the honeycomb pads, CycloneCirculationTM technology provides a unique style of oscillation that boosts the wind chill effect on your skin and circulates cool air efficiently throughout the room for fast results.
Go get yours, my friends, you won't regret it!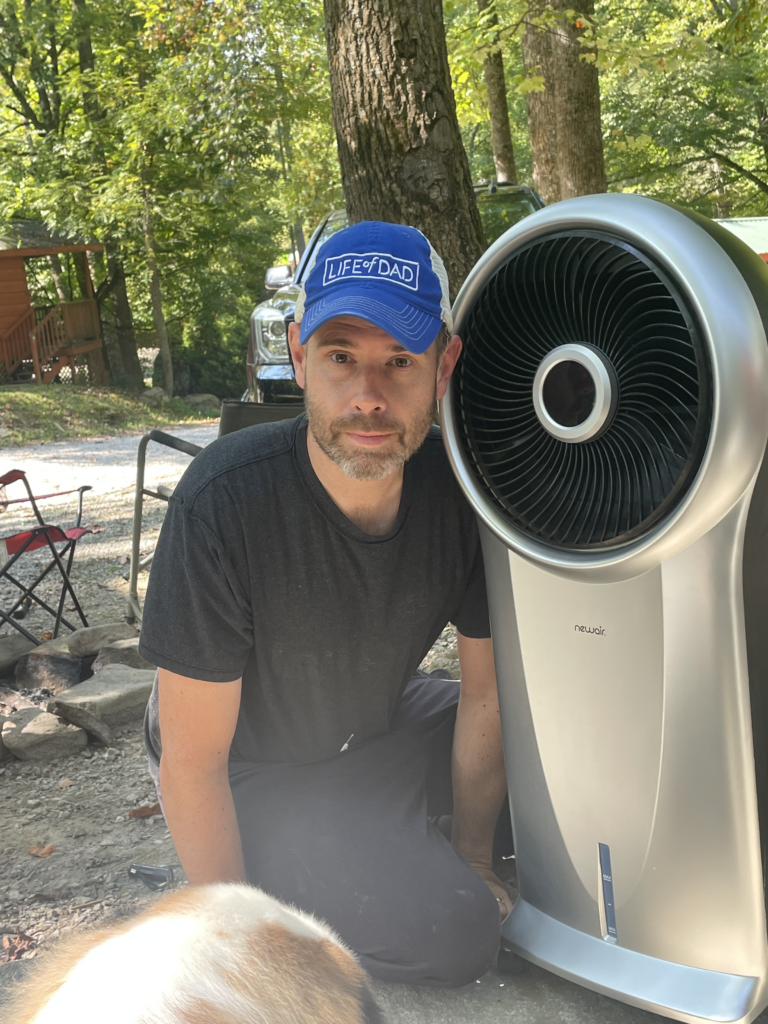 I highly encourage you to go check out New Air's Evaporative Air Cooler and Portable Cooling Fan if you want to keep cool all summer long!